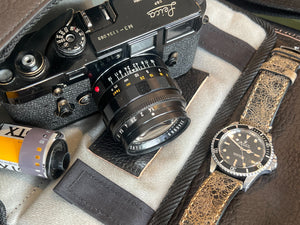 C.W. Watch Shop | Our Story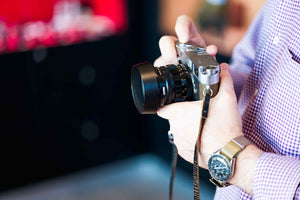 We Are By Enthusiasts. For Enthusiasts.
C.W. Watch Shop is a team of watch enthusiasts by nature and retail professionals by trade. From vintage to modern, pre-owned, and new we curate a selection of watches that strike us as unique and exciting. Our passion for vintage and pre-owned pieces extends from rare high-end pieces that are dazzling specimens of horological excellence all the way to lesser know or underappreciated vintage watches that hold a certain level of significance to the watch enthusiast.
We Buy, Sell & Trade
We buy watches and accept them on trade-in towards our current inventory. If you have a watch you would like to sell or trade; we invite you to fill out the form below. One of our team members will be in contact with you shortly.
Our Story
Established out of a passion for modern and vintage watches C.W. Watch shop brings a unique perspective to the Watch enthusiast community. Going back to the early 2000s, C.W. Watch Shop's parent company, Camera West began buying, selling, and trading fine timepieces through its small camera store and Leica Boutique in Carmel by The Sea. As Camera West grew, opening new stores throughout California in Rancho Mirage, Walnut Creek, and San Francisco, we found ourselves buying, selling, and trading more and more timepieces. As our business grew in the fine photography sector and became one of the foremost dealers for brands such as Leica & Hasselblad in the U.S., we formed a formal structure that specifically caters to the Watch Enthusiast side.

Fast forward to 2019, We established C.W. Watch Shop as a formal venue to buy, sell, and trade vintage & modern high-end timepieces. Founded out of a passion for fine timepieces, we seek to take our established expertise and skills in the photographic retail space and expand and apply that to best serve the watch enthusiast.
C.W. Watch Shop operates within our three retail locations. We have three beautiful stores in excellent places to offer bespoke customer experiences. We invite you to reach out to us to set up a personal meeting with one of our staff if you want to buy, sell, or trade-in a watch.
Full Authorized Dealers
We've partnered with brands we believe in and wear, collect and use ourselves.

The Team
All of us at C.W. Watch Shop are passionate about watches from collecting, photographing, and using watches of all vintages, price points, and types. Below is the core group of people that work daily with C.W. Watch Shop.
Sean Cranor
CEO/President at Camera West Inc.
Sean started Camera West Inc. C.W. Watch Shops Parent company over 20 years ago in Monterey California. Sean has decades of experience in high-end collectibles and runs three successful retail stores in California which include Leica Store San Francisco, Camera West Walnut Creek, and Camera West Rancho Mirage. From vintage Rolex subs to Fortis Chronographs to the occasional Seiko SKX, Sean can be found sporting just about any watch provided it's a tool watch.
Joseph Ramos
COO/Director of Purchasing & Sales
Joseph began his career in luxury retail in the high-end audio/video sales and installation market, founding his own business over 20 years ago. During this time, he began collecting timepieces and has gained a wealth of knowledge in regards to vintage and modern timepieces, along with their history and provenance. Joseph's collection is varied, with vintage and modern timepieces of all makes and styles. He can be found wearing anything from a vintage Seiko Diver one day, to a Rolex GMT the next, with just about everything else in between.
Allegra Ramos
Customer Support Concierge
Allegra is the primary point of contact through the C.W. Watch website. From day-to-day customer questions to managing inventory Allegra is hands-on with many different day-to-day tasks with the C.W. Watch shop. If you have a question reach out to info@cwwatchshop.com and Allegra will respond with an answer as quickly as possible.
Ben Carpenter
Director of Marketing & Ecommerce
Ben manages all Marketing and eCommerce websites for Camera West Inc. Ben entered the world of watches through the photo retail space as the two worlds melded together he found himself collecting watches next to cameras and optics. Ben's taste in watches lies heavily on the vintage-inspired Micro brands side of things and dabbles a bit in vintage Seiko's as well.