1964 Bulova Accutron Astronaut GMT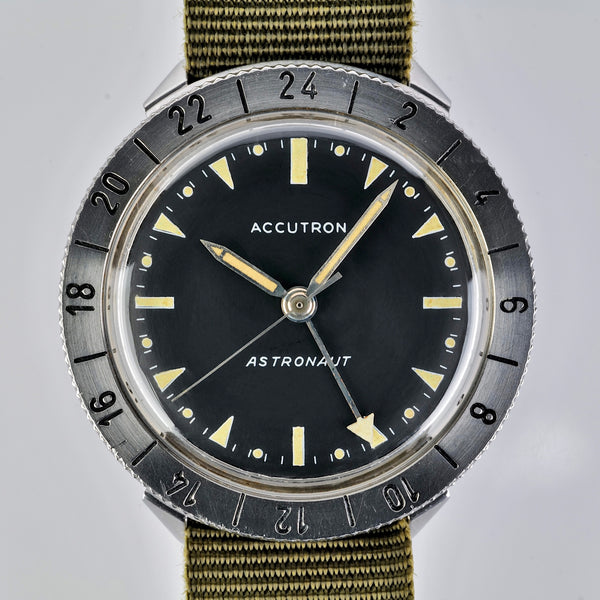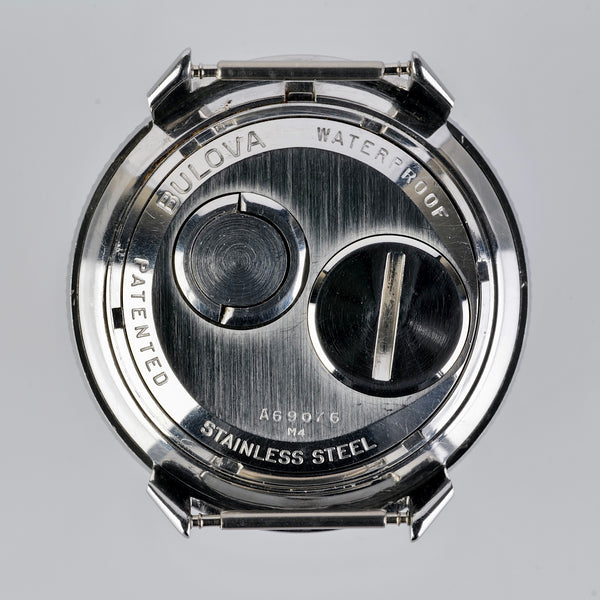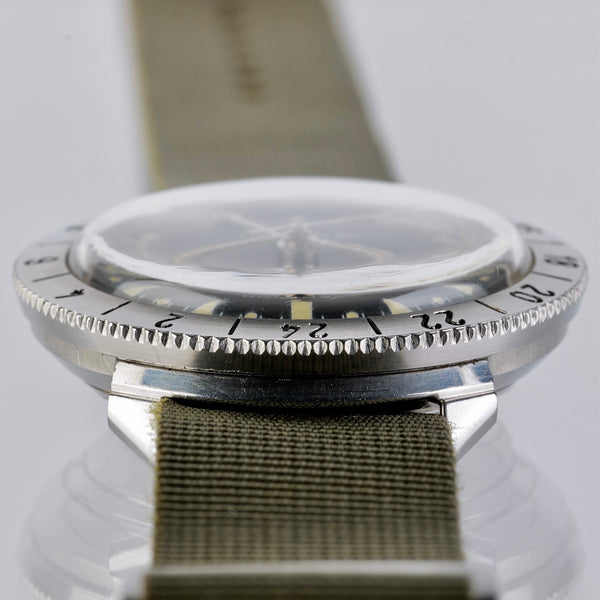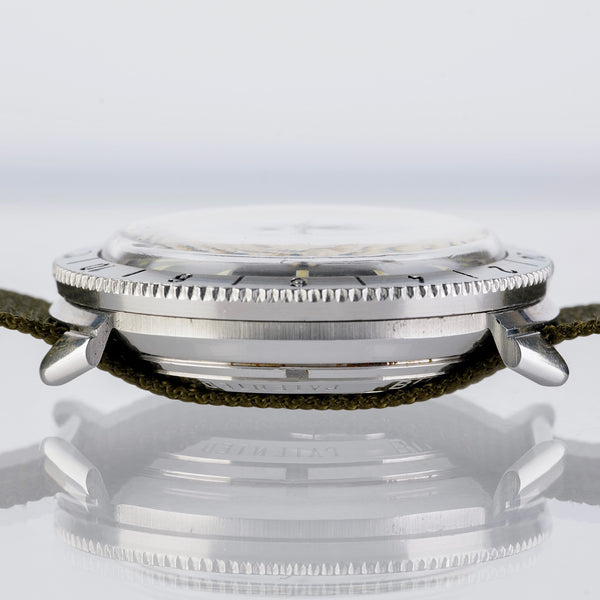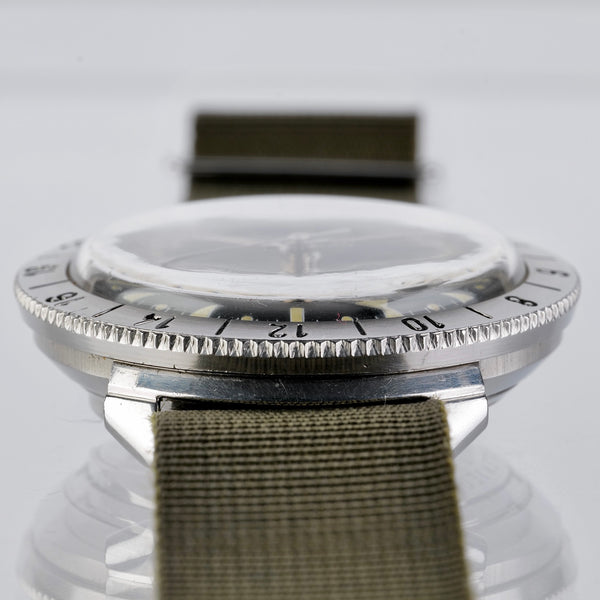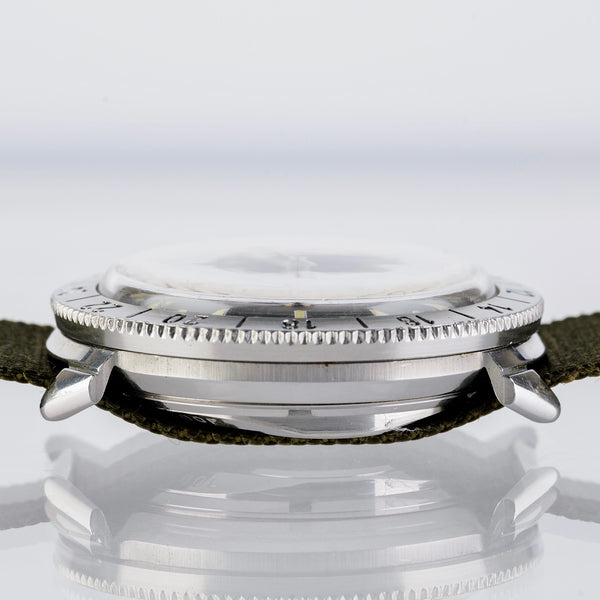 Looking for Something Like The 1964 Bulova Accutron Astronaut GMT?
Sign up for updates when we add pre-owned watches!
About This Watch:
The Accutron movement made its official appearance in October 1960.  Designed as an electronic movement, the Accutron, designated the Calibre 214, utilizes a tuning fork and battery to replace the traditional balance wheel and spring.  The Accutron movement was so precise and capable of handling extreme temperatures and pressure, that NASA utilized it in the instruments of the Gemini and Apollo cockpits.  Chosen by the CIA for wear during missions with the A-12  and X-15 aircraft at the height of the Cold War, the Accutron Astronaut GMT has become a symbol of ingenious engineering and design, as well as a piece of aeronautic history.

The History:  Bulova was founded in 1879 by Joseph Bulova, an ex-pat from the Czech Republic who came to America in 1860 at the age of 9.  The brand quickly gained recognition for its innovative and quality timepieces.  Upon opening a factory in Bienne, Switzerland in 1912, Bulova continued to push the envelope in both technological advances, as well as in brand recognition, becoming the first watch brand to advertise on the radio in 1923, and later the first on television in 1941.  

The Watch:  The Bulova Accutron Astronaut GMT features a 38mm stainless steel case and a domed acrylic crystal.  With no traditional crown on the case, the time is set by a recessed ring with a hinge on the case back.  The case back also houses the battery, which is accessible via a threaded hatch.  The rotating 24-hour bezel allows for a second time zone, with a GMT hand.  The dial on the Astronaut GMT is matte black, with dot, dash, and triangle hour markers, and pencil-shaped hour and minute hands.  

The Details: This Bulova Accutron Astronaut GMT dates to the production year of 1964.  The case, bezel, and case back show some wear consistent with a timepiece of this age and are visible in the photographs.  The dial, hour markers, and hands have developed a patina.  This timepiece comes with an aftermarket NATO-style strap.
Close (esc)
Join the Club!
Be the first to know about new watches, incoming pre-owned finds, watch related content and more.
Age verification
By clicking enter you are verifying that you are old enough to consume alcohol.