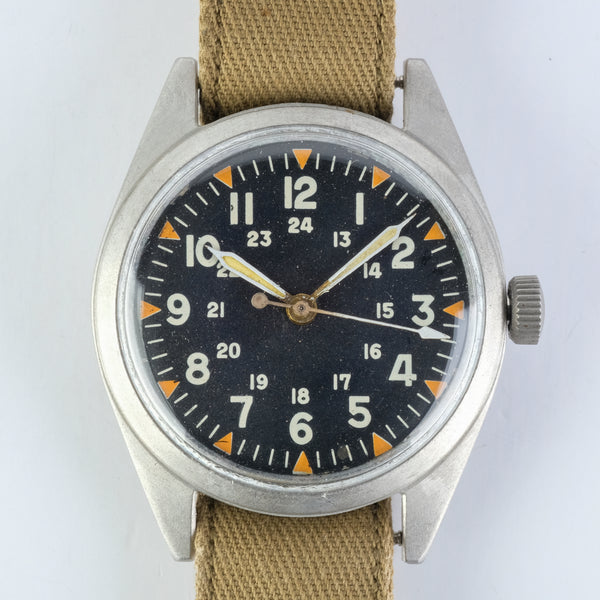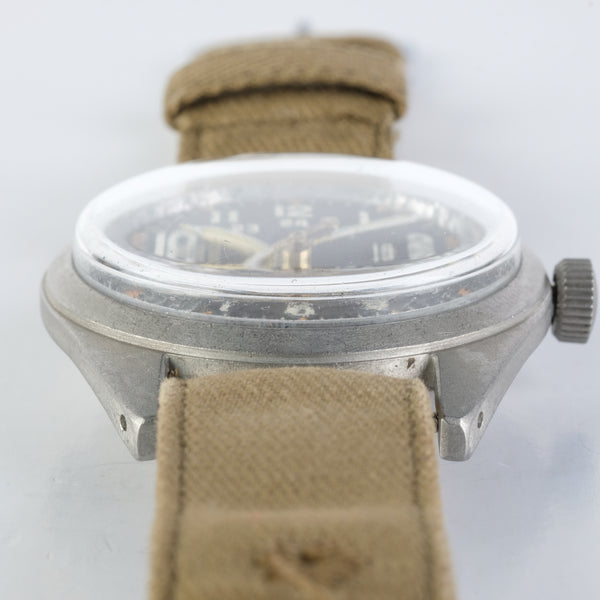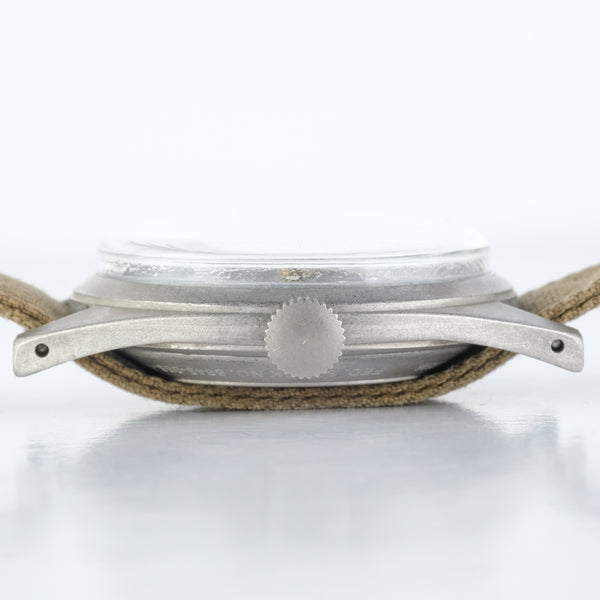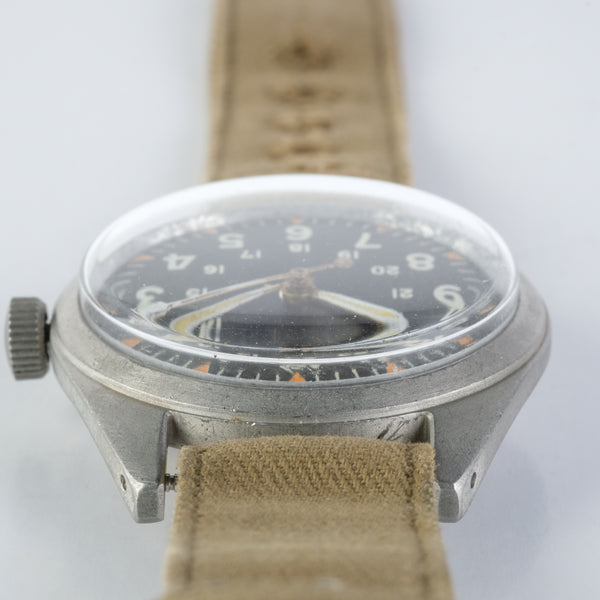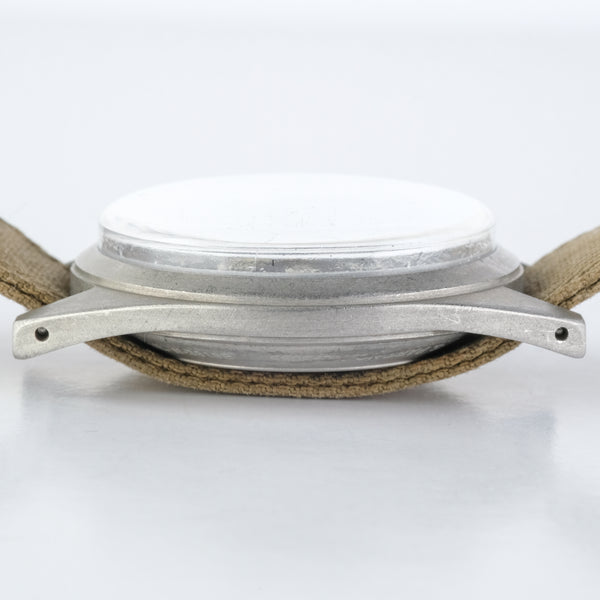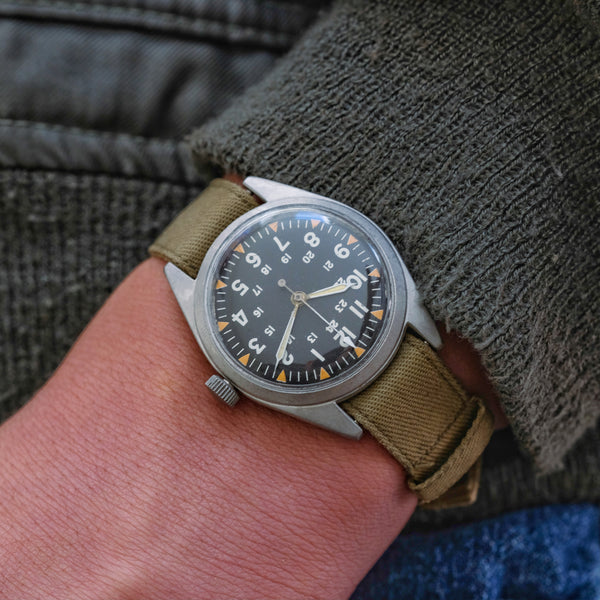 Looking for Something Like The 1968 Benrus DTU-2 A/P?
Sign up for updates when we add pre-owned watches!
About This Watch:
The Benrus DTU-2 A/P MIL-W-3818 was created by demand for an upgraded wristwatch that served the needs of soldiers in the field during the Vietnam War. Benrus was awarded the sole contract by the US Military to produce these timepieces in 1964 through the end of the decade. Their popularity remains today among collectors of military nostalgia.
The History:
The Benrus company was founded in 1921 by three brothers, Benjamin, Oscar, and S. Ralph Lazrus. With offices at the landmark Hippodrome building in New York, a factory in La Coux de Fond in Switzerland, which produced the movements for the company, as well as a factory in Connecticut that handled case production and assembly, Benrus quickly grew in popularity following advertising of their Benrus Tank model with Charles Lindbergh, as well as a campaign featuring Babe Ruth wearing one of their Sportsmen model timepieces. The company facilitated a relationship with the US Military during World War II, contracting with them to manufacture timing elements for munitions, and later during the Vietnam War, tool watches for service members.
The Watch:
The Benrus DTU-2 A/P features a 34 mm parkerized steel case with an acrylic crystal. The matte black dial has an outer 12-hour analog display, with an inner ring that features military time. Powered by a 17-jewel Benrus DR2-F2 manual wind movement, which is based on the ETA 2370.
The Details:
This Benrus DTU-2 A/P is in very good condition, given the age of this timepiece. With a date stamp of December 1968 on the case back, this DTU-2 A/P shows some wear around the bezel, case, and lugs, which are visible in the photographs. The tritium lume on the hour plots and hands have developed a patina, as has the dial.
Close (esc)
Join the Club!
Be the first to know about new watches, incoming pre-owned finds, watch related content and more.
Age verification
By clicking enter you are verifying that you are old enough to consume alcohol.