1979 Seiko Turtle Diver 6309-7049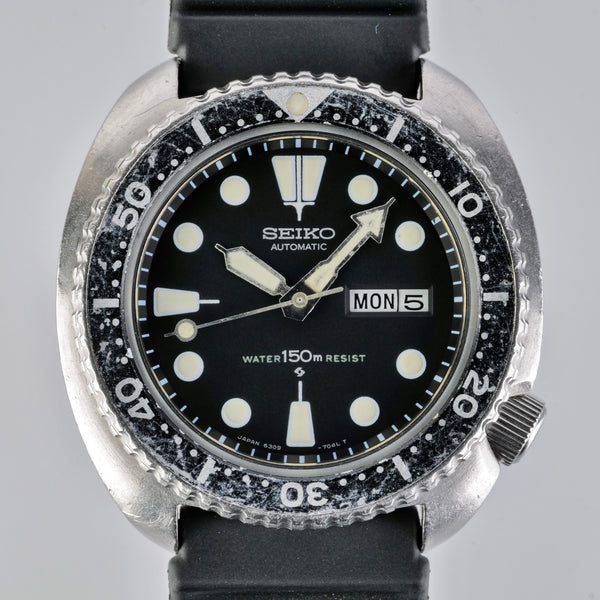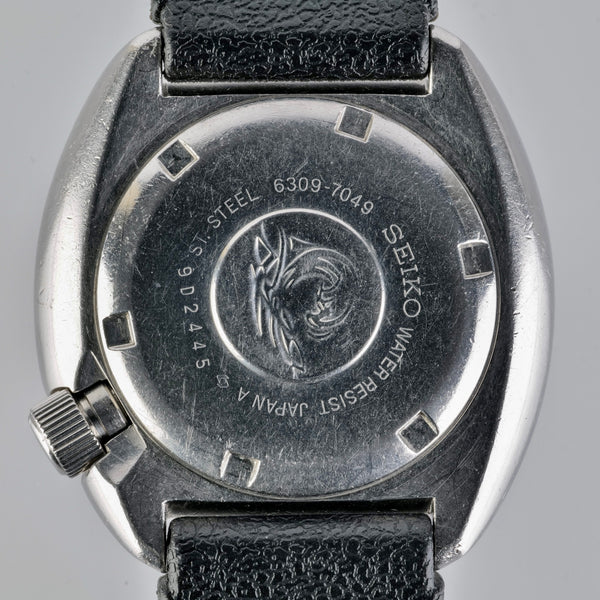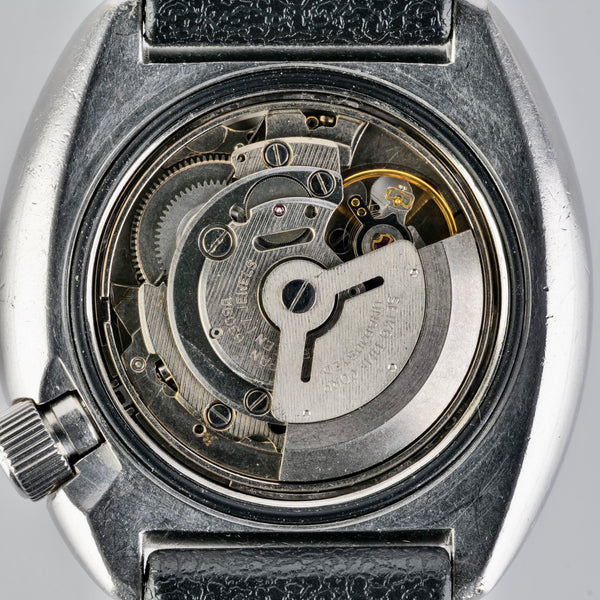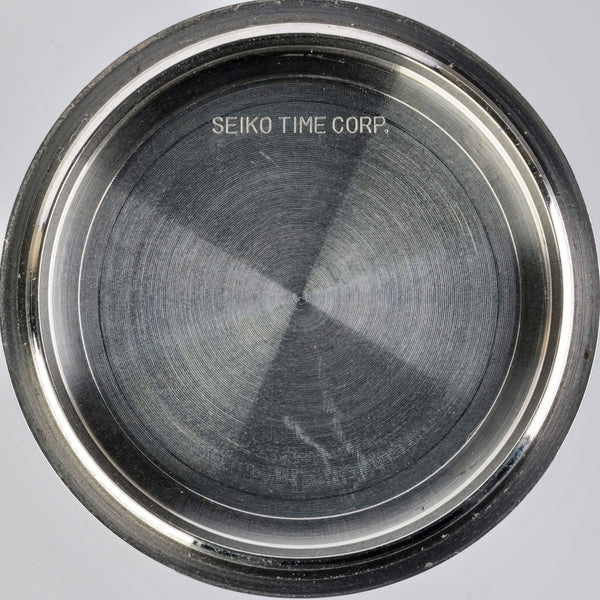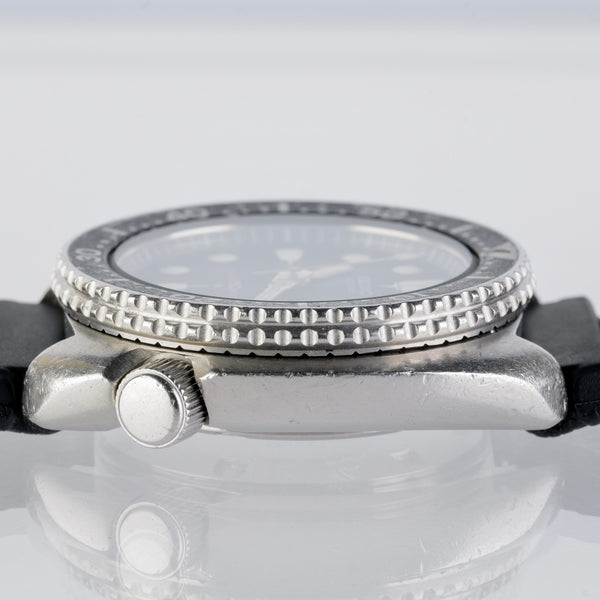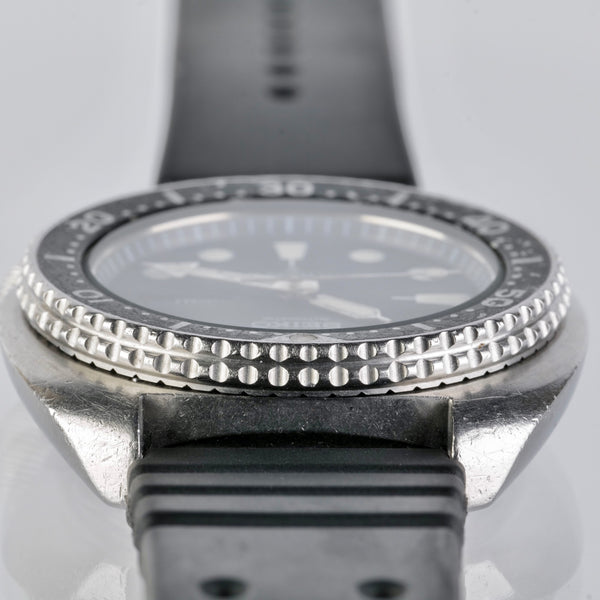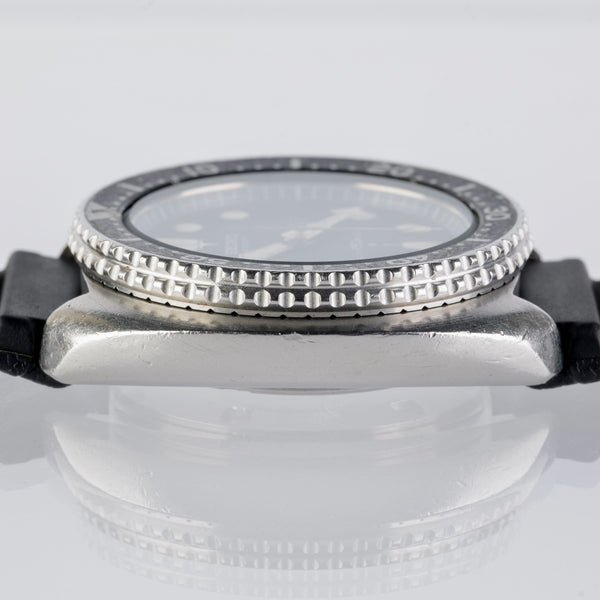 Looking for Something Like The 1979 Seiko Turtle Diver 6309-7049?
Sign up for updates when we add pre-owned watches!
About The Watch:
The Seiko Turtle Diver Ref 6309-7049 hails from Seiko's third generation of dive watches, released in 1976 and remained in production until 1988. With its iconic case shape, easily identifiable dial, and workhorse Calibre 6309 movement, the Turtle Diver remains a popular choice for vintage dive watch enthusiasts.
The History:
Seiko began its rich history in 1881 when Kintaro Hattori opened a shop repairing and selling watches in central Tokyo. Eleven years later, he opened the Seikosha Factory and began building wall clocks and, later pocket watches. After an earthquake and fire destroyed the original factory, Hattori reopened with a new vision, which became the beginnings of what we know as Seiko today. A true pioneer in watchmaking, Seiko developed the first Japanese-made divers watch.
The Watch:
The Seiko Turtle Diver Ref 6309-7049 features a 45 mm wide by 48 mm long stainless steel case with a lug to lug width of 22 mm. With a Hardlex crystal and a bi-directional aluminum bezel, the 6309 is powered by the Calibre 6309 movement, with a water resistance rating of 150 meters. The matte black dial features large lumed hour markers, hour, minute, and second hands, and a day and date window at the 3 o'clock position.
The Details:
This Seiko Turtle Diver Ref 6309-7049 is in good condition and dates to the production year of 1979. The case shows wear that is consistent with the age of this timepiece appears to be in original condition, and does not appear to have been re-polished. The dial remains a deep black matte color while the hour, minute, and second hands have developed patina. The aluminum bezel shows significant wear yet still has the lume pearl present, visible in the photographs.
Close (esc)
Join the Club!
Be the first to know about new watches, incoming pre-owned finds, watch related content and more.
Age verification
By clicking enter you are verifying that you are old enough to consume alcohol.