Bell & Ross by Sinn PVD Pilot B/144 Chronograph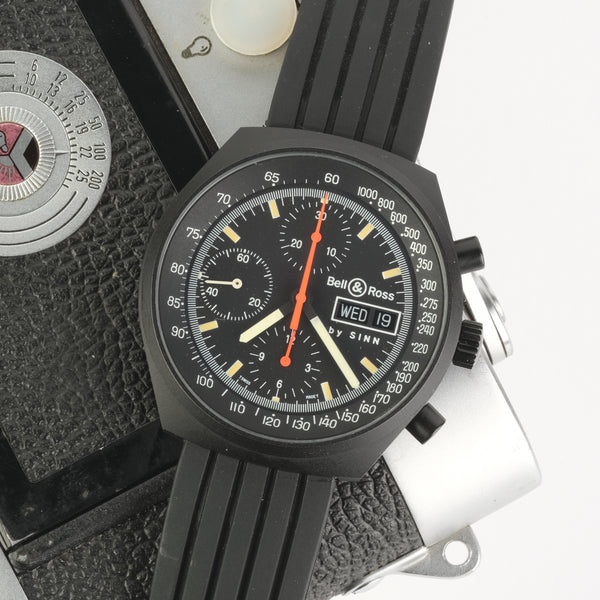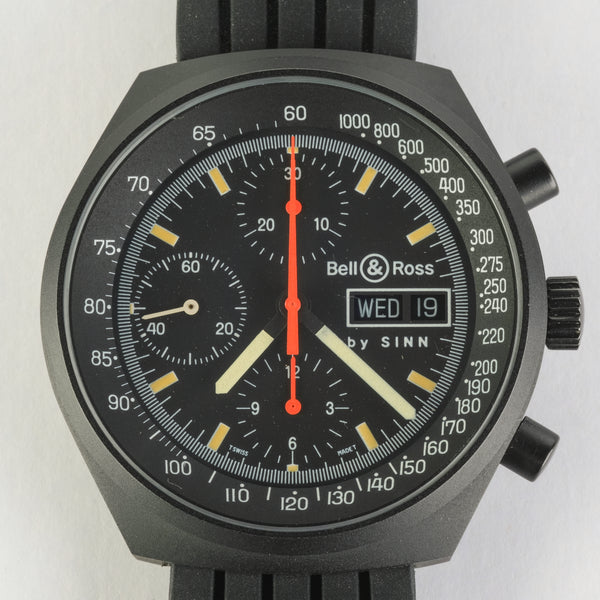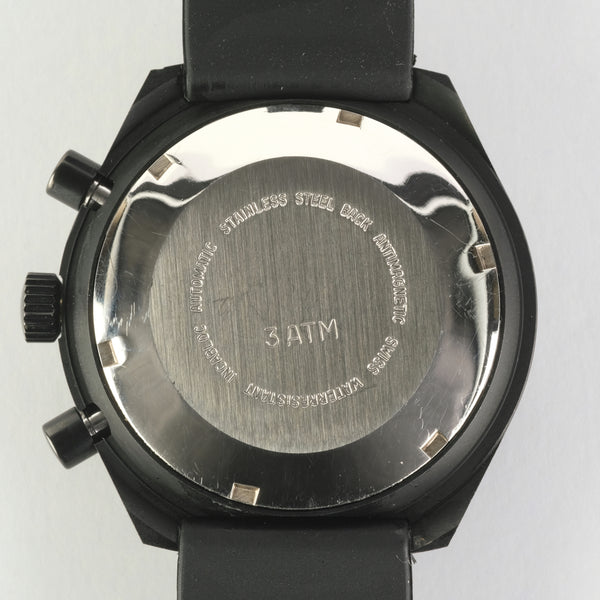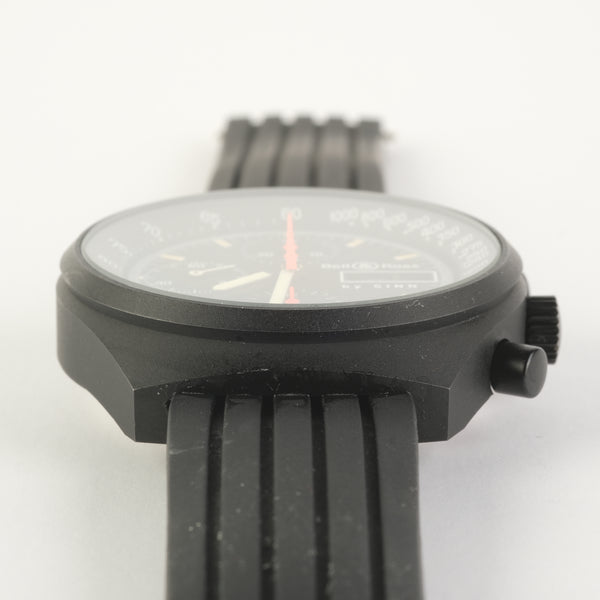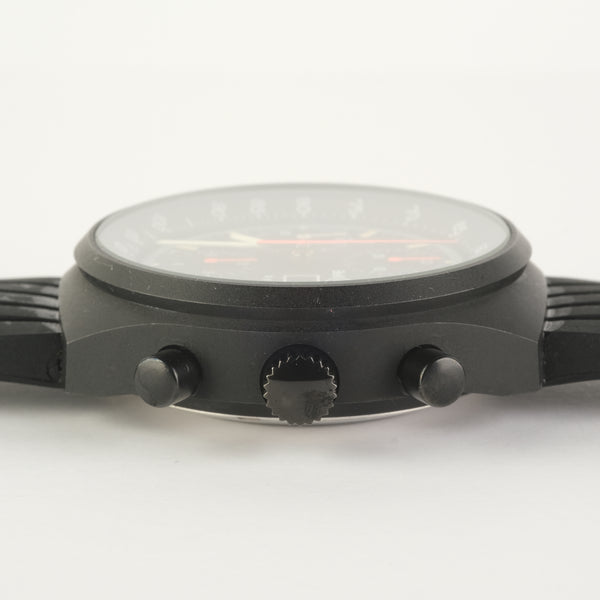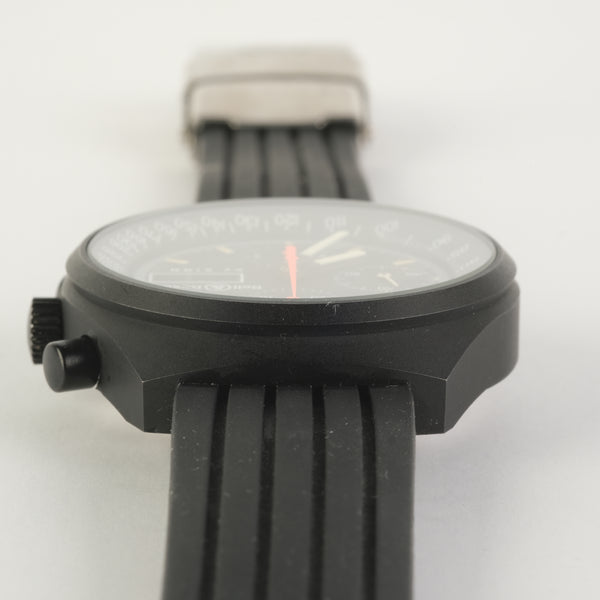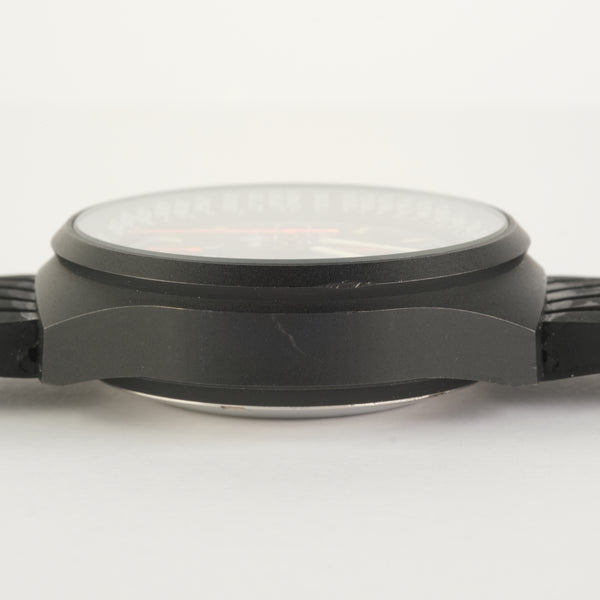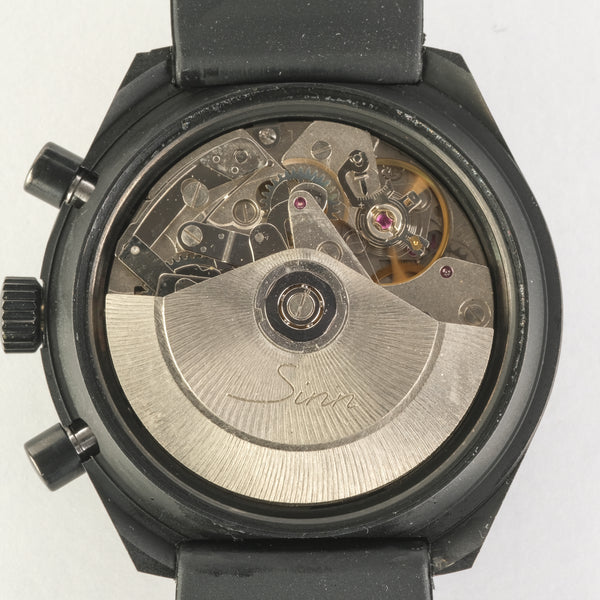 Looking for Something Like The Bell & Ross by Sinn PVD Pilot B/144 Chronograph?
Sign up for updates when we add pre-owned watches!
About the Watch:
Bell & Ross designed the M1 Chronograph in the mid-90s, during their years of partnership with Sinn. The M1 features the Lemania 5100 Chronograph movement, with a sandblasted stainless steel case, and a matching bracelet. Based on the Sinn 156, the M1 Chronograph is a true pilot's watch, in every detail, down to the "Jet" tipped minute counter hand.
The History:
Bell & Ross began as a University project between two friends, Bruno Belamich and Carlos Rosillo, in 1992. With their philosophy that "function shapes form", they drew inspiration from early aviation instrumentation, creating unique timepieces that serve those wearing them in the most volatile of environments, as an asset, with their function, reliability, and visual design. Mentored by German watchmaker and aviation enthusiast, Helmut Sinn, the earliest Bell & Ross timepieces were designed by Belamich and Rosillo, and built by Sinn.
The Watch:
The Bell & Ross by Sinn M1 Chronograph has a 43 mm stainless steel case with a domed acrylic crystal. Powered by a Lemania 5100 automatic chronograph movement, the M1 features three registers on the dial, a day-date window at the 3 o'clock position, tritium lume, and also has a water resistance rating of approximately 100 meters.
The Details:
This Bell & Ross by Sinn M1 Chronograph is in good condition, with some wear markings along the case, lugs, and bracelet, that are consistent with the age of this timepiece. The bezel shows some wear around the edges, which is visible in the photographs. The bracelet is the original stainless steel with Bell & Ross logo stamped on the clasp. This timepiece comes with the original outer and inner boxes, as well as a guarantee card and guarantee booklet.
Close (esc)
Join the Club!
Be the first to know about new watches, incoming pre-owned finds, watch related content and more.
Age verification
By clicking enter you are verifying that you are old enough to consume alcohol.