Breitling Aerospace Evo Titanium Ref E79363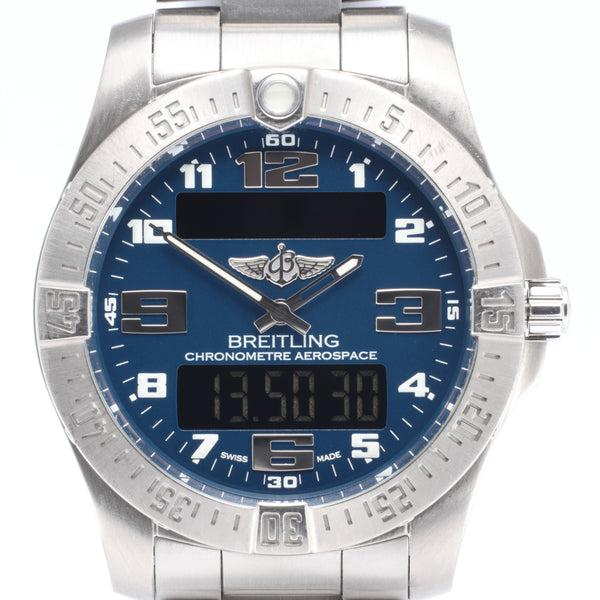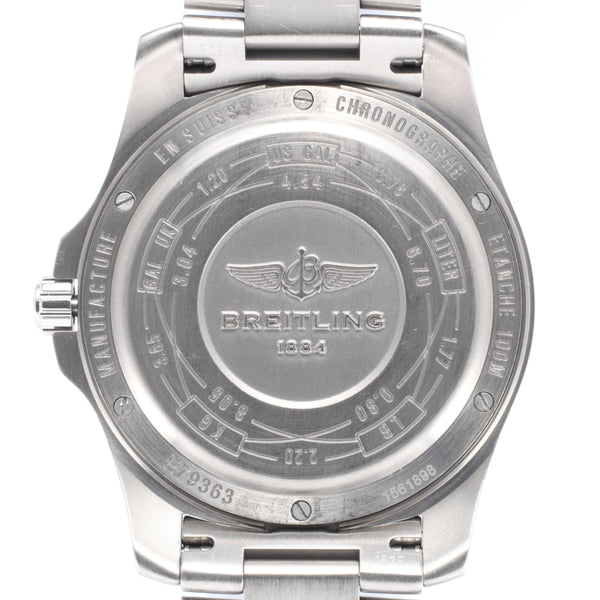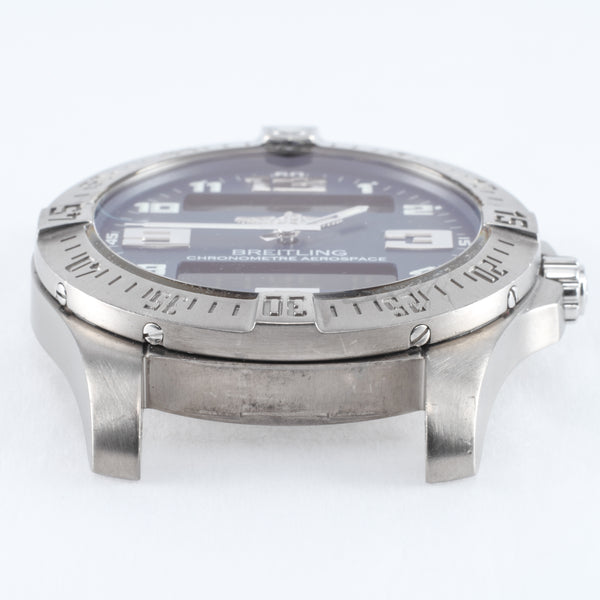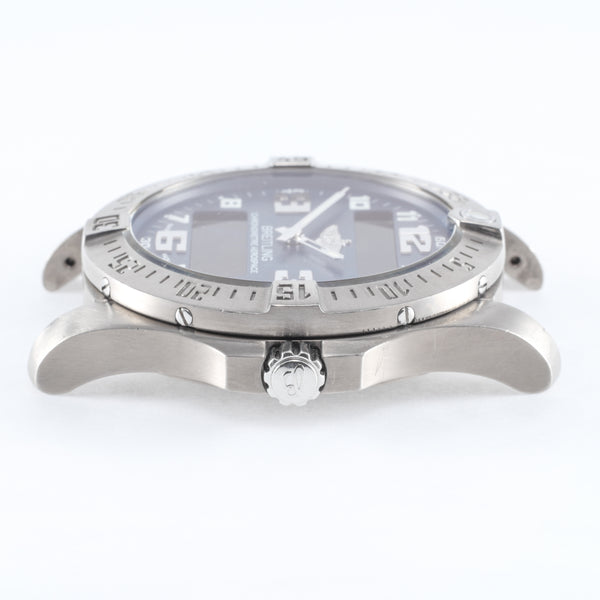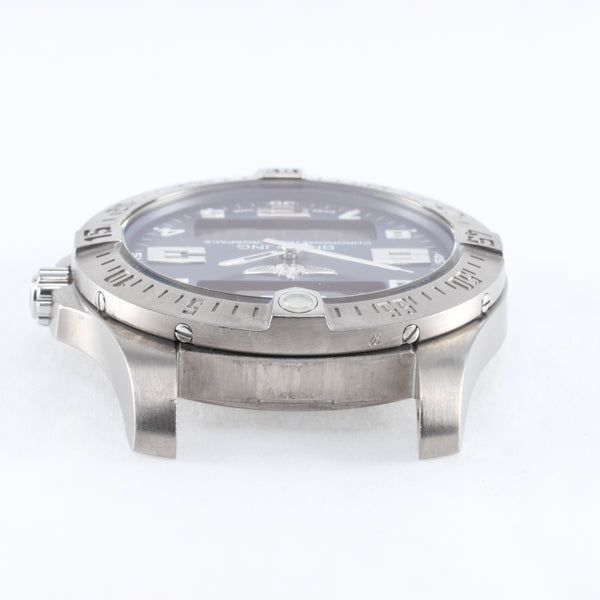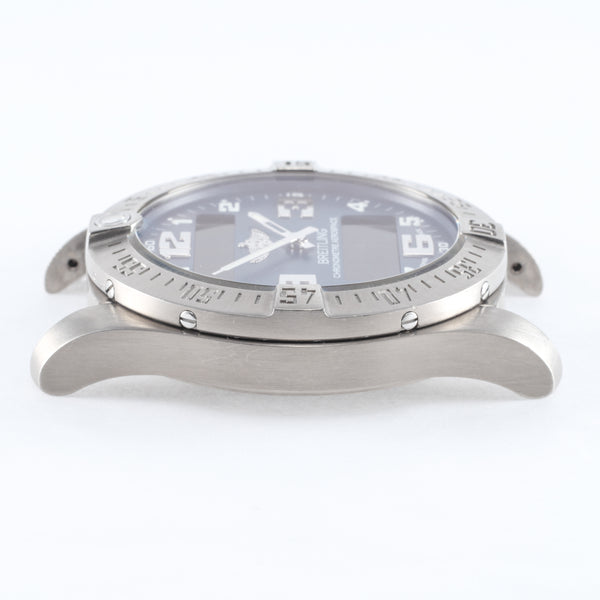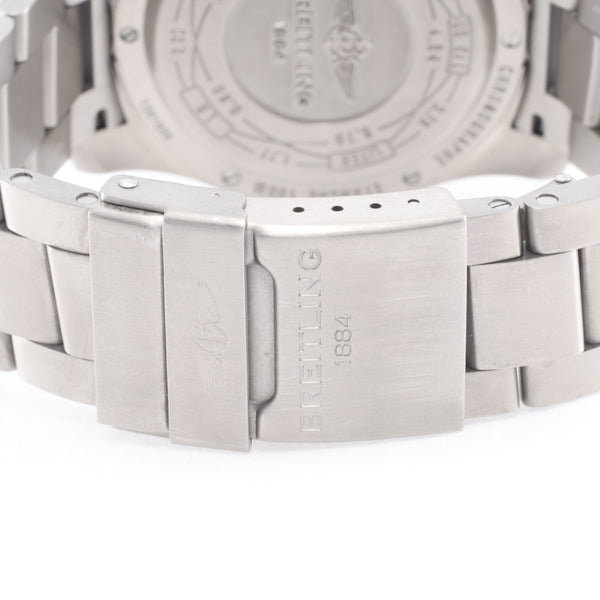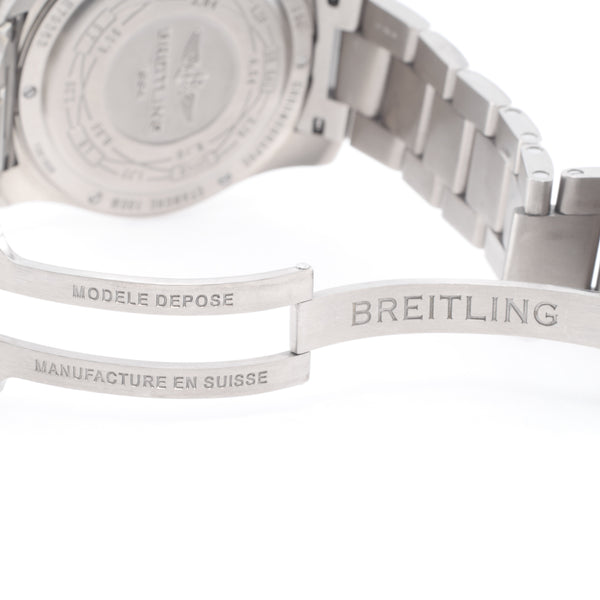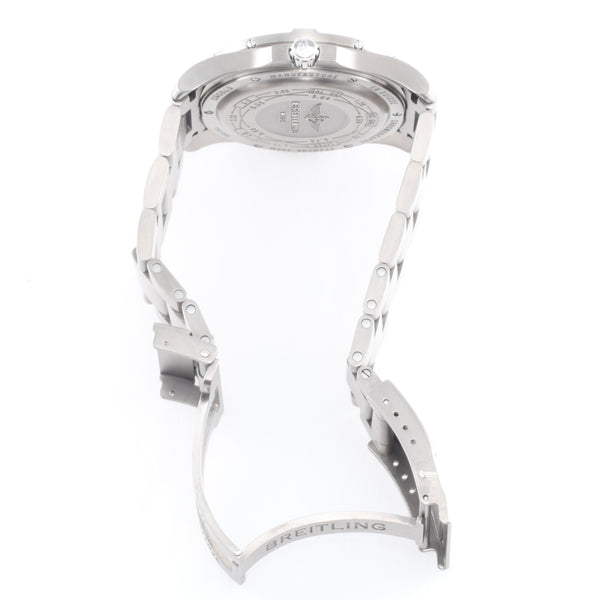 Looking for Something Like The Breitling Aerospace Evo Titanium Ref E79363?
Sign up for updates when we add pre-owned watches!
About the Watch:
Breitling released the first Aerospace series watch in 1985. An innovative, multi-function chronograph with Breitling's Super-Quartz movement, a hybrid analog-digital movement, the Aerospace was designed to be a flight watch for the future, with unrivaled accuracy, as a high-performance tool watch.
The History:
Breitling was established in 1884, by watchmaker Léon Breitling. His patented chronograph designs quickly gained popularity amongst industrial, military, and scientific markets. Their innovative designs and technology, along with their reputation for reliability and functionality continue to make Breitling a mainstay in the watchmaking world today.
The Watch:
The Breitling Aerospace Evo Titanium Ref E79363 is powered by an innovative Breitling Calibre 79 Super-
Quartz movement. The movement is a thermo-compensated electronic and analog movement, which has a 12 & 24-hour display, display backlighting as well as an end-of-life indicator. The 43mm case is titanium and has a 10.8mm thickness. The Ref E79363 has a water resistance rating of 100 meters, a unidirectional rotating, ratcheting bezel, and a sapphire crystal. Functions of the watch include a countdown timer, second timezone, alarm, and a minute repeater.
The Details:
This Breitling Aerospace Evo Titanium Ref E79363 is in good condition. There are some scratches around the edges of the bezel, as well as minor scratches on the case that are consistent with wear on a timepiece of this age. The sapphire crystal is scratch free and the bracelet is in good condition. This listing is for the watch and Breitling bracelet only.
Close (esc)
Join the Club!
Be the first to know about new watches, incoming pre-owned finds, watch related content and more.
Age verification
By clicking enter you are verifying that you are old enough to consume alcohol.