Breitling Chronograph Ref 815 1430691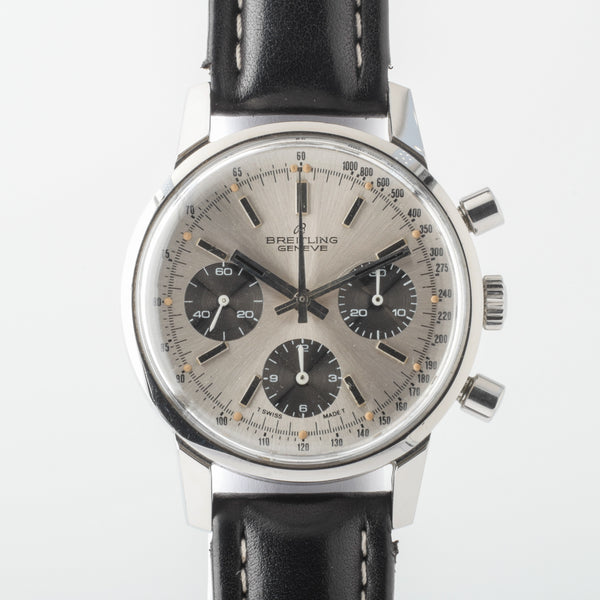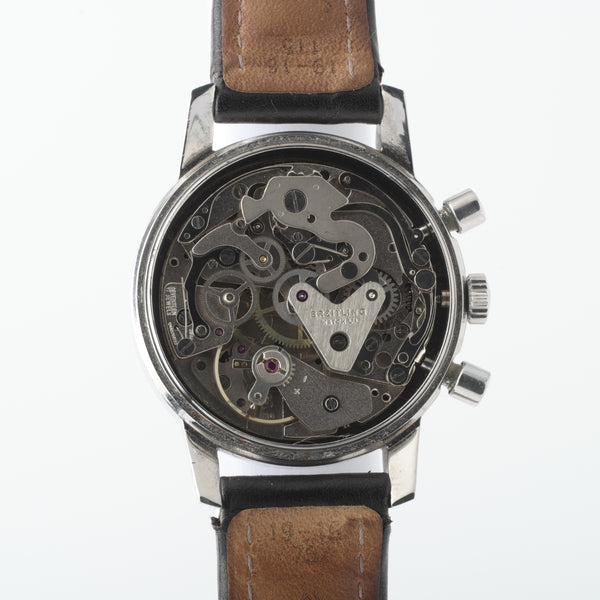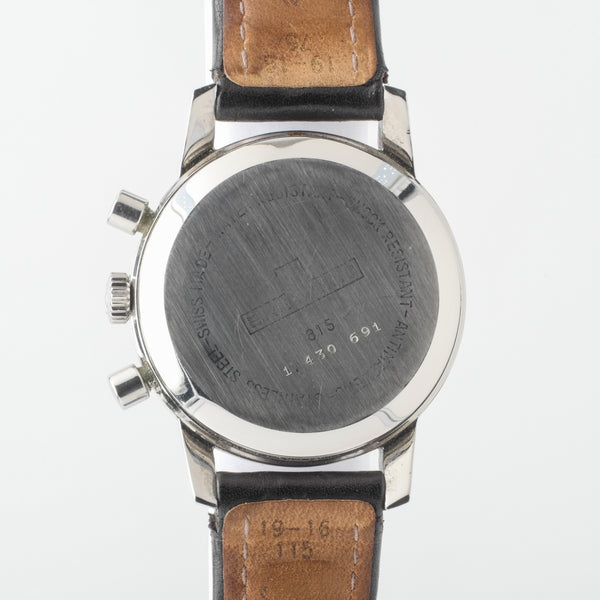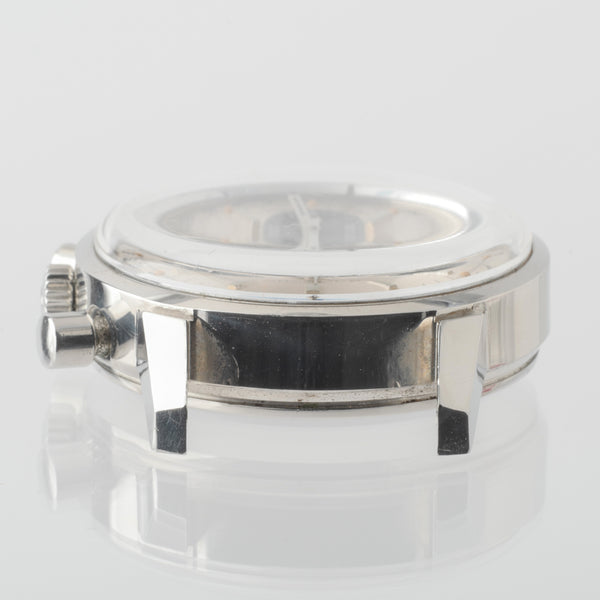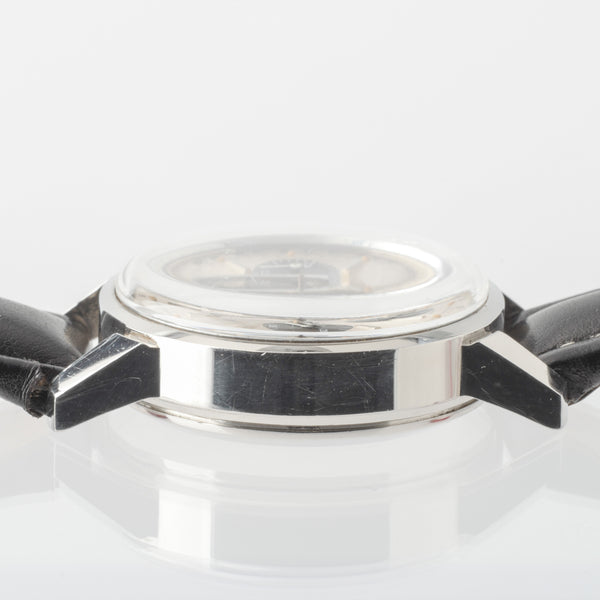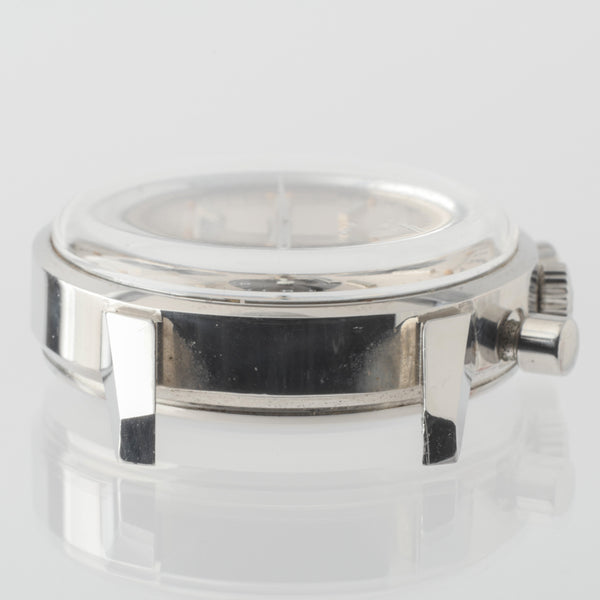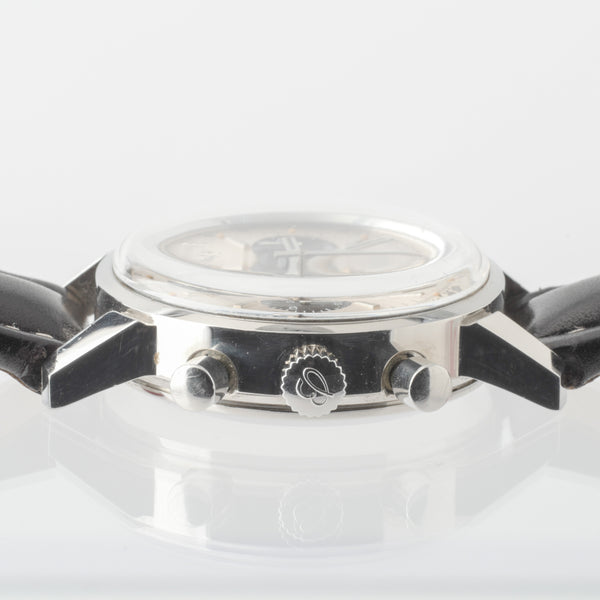 Looking for Something Like The Breitling Chronograph Ref 815 1430691?
Sign up for updates when we add pre-owned watches!
About the Watch:
With its polished case, and eye-catching sunburst panda-style dial, the Breitling 815 Chronograph continues to be sought after by watch collectors. The Breitling 815 was nicknamed the "Long Playing", because of its much longer power reserve for the era.
The History:
Breitling was established in 1884, by watchmaker Léon Breitling. His patented chronograph designs quickly gained popularity amongst industrial, military, and scientific markets. Their innovative designs and technology, along with their reputation for reliability and functionality continue to make Breitling a mainstay in the watchmaking world today.
The Watch:
The Reference 815 Chronograph is a 38mm polished stainless steel case, with acrylic crystal. Made in the 1970s, it uses a Valjoux 7736 movement, with a long-running 52-hour power reserve. The panda dial is silver, with a sunburst pattern, and lume that has developed a pumpkin patina.
The Details:
This Breitling Reference 815 Chronograph is in very good shape. The case has slight wear marks, shown in detail in the photographs. The casebook engravings with the Breitling logo and model number are still visible.
Close (esc)
Join the Club!
Be the first to know about new watches, incoming pre-owned finds, watch related content and more.
Age verification
By clicking enter you are verifying that you are old enough to consume alcohol.