Breitling Superocean 42 A17366021B1A1, Boxed 7162547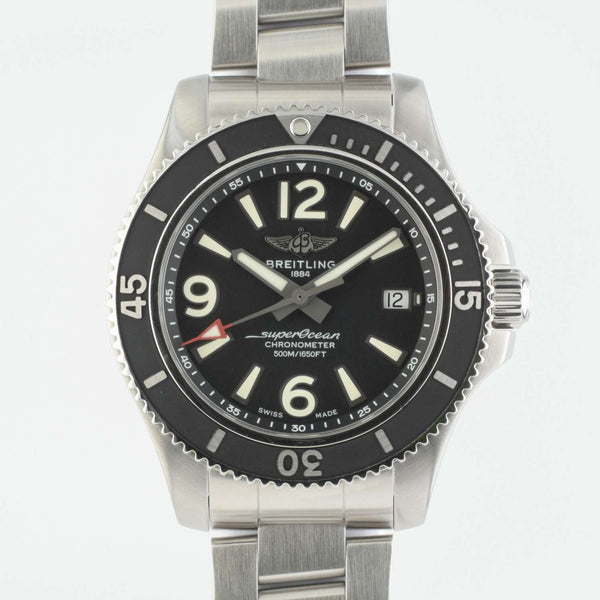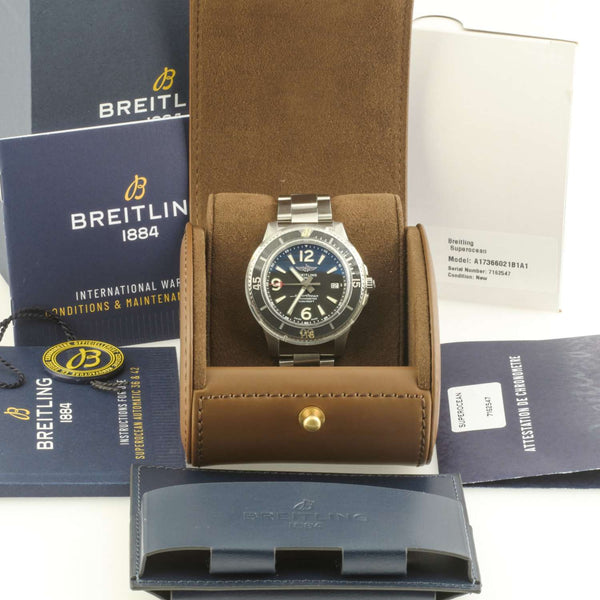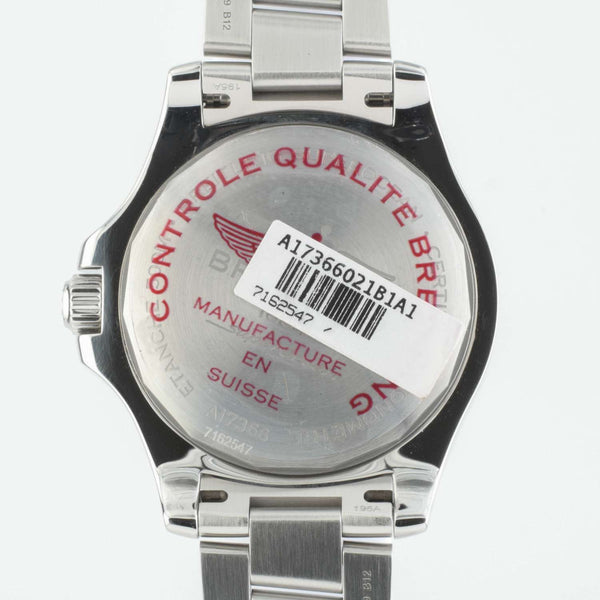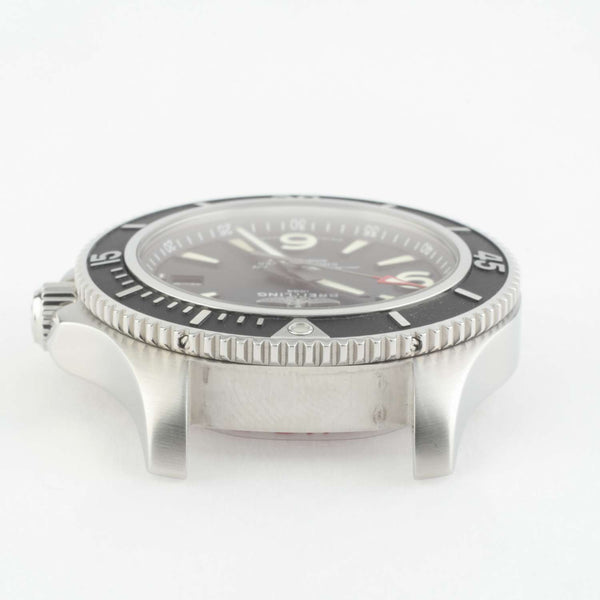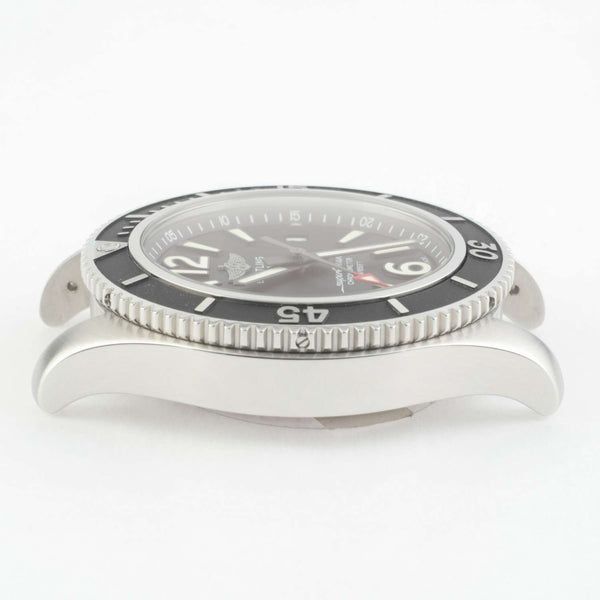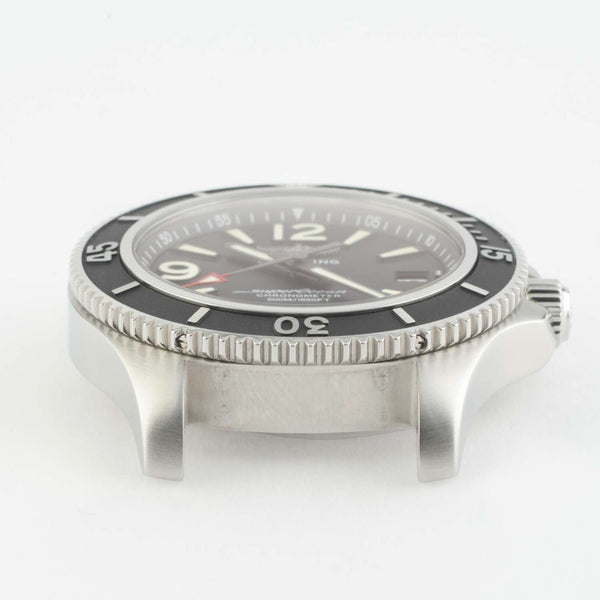 Looking for Something Like The Breitling Superocean 42 A17366021B1A1, Boxed 7162547?
Sign up for updates when we add pre-owned watches!
About the Watch:
The Breitling Superocean Automatic 42 continues the heritage of Breitling's Superocean line, as it is a superb, reliable, and highly functional dive watch. It also showcases a few design changes to the dial, giving it a more modern aesthetic.
The History:
Breitling was established in 1884, by watchmaker Léon Breitling. His patented chronograph designs quickly gained popularity amongst industrial, military, and scientific markets. Their innovative designs and technology, along with their reputation for reliability and functionality continue to make Breitling a mainstay in the watchmaking world today.
The Watch:
The Breitling Superocean 42 has a stainless steel case, with a stainless steel rotating bezel. The bezel has a black varnish inlay, with Arabic numerals at the 15, 30, and 45-minute marks. The dial is black with trapezoidal hour markers and Arabic numerals for the 12, 6, and 9 o'clock positions, which have been filled with SuperLumiova for luminescence. There is a date window at the 3 o'clock position. The hour and minute hands are also filled with SuperLuminova, as is the second hand, which has a distinctive red arrow tip. The movement is Breitling's Caliber 17, which has a 38-hour power reserve and is water resistance rating of 500 meters.
The Details:
This Breitling Super Ocean Automatic 42 is in very good condition. The sapphire crystal is scratch-free, and the stainless steel bracelet and case show minimal wear marks, as visible in photos. This timepiece comes with original box, bracelet, paperwork, and tag.
Close (esc)
Join the Club!
Be the first to know about new watches, incoming pre-owned finds, watch related content and more.
Age verification
By clicking enter you are verifying that you are old enough to consume alcohol.