Doxa SUB 300T Caribbean Ref 8401020110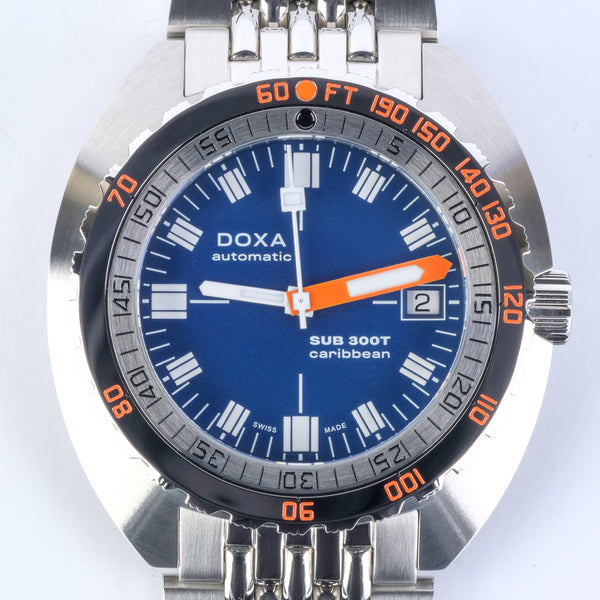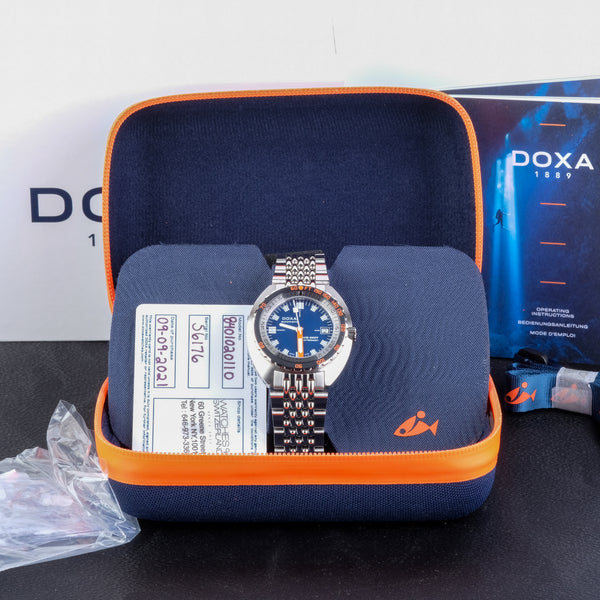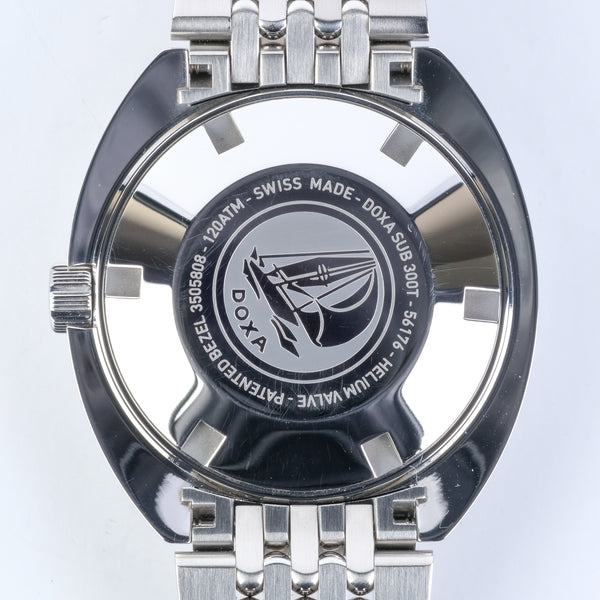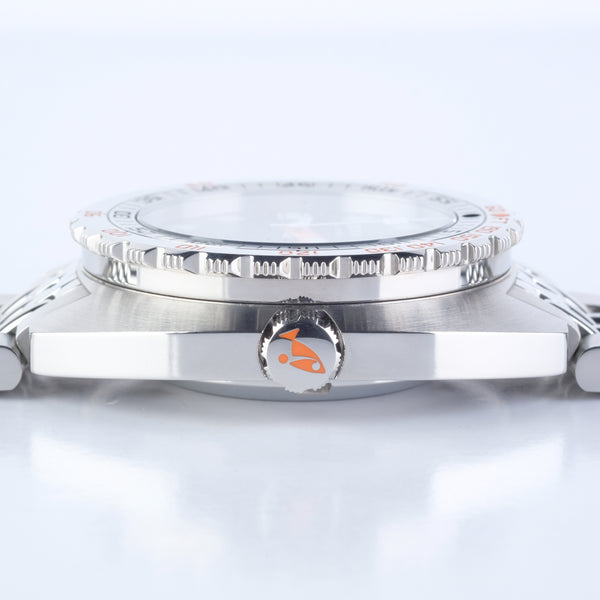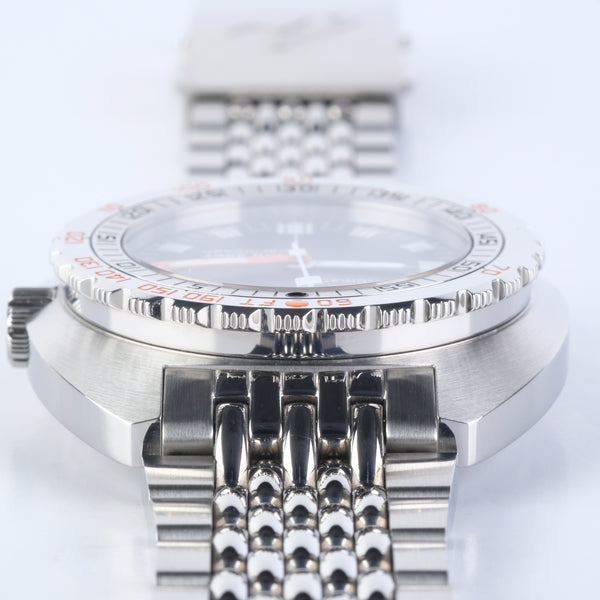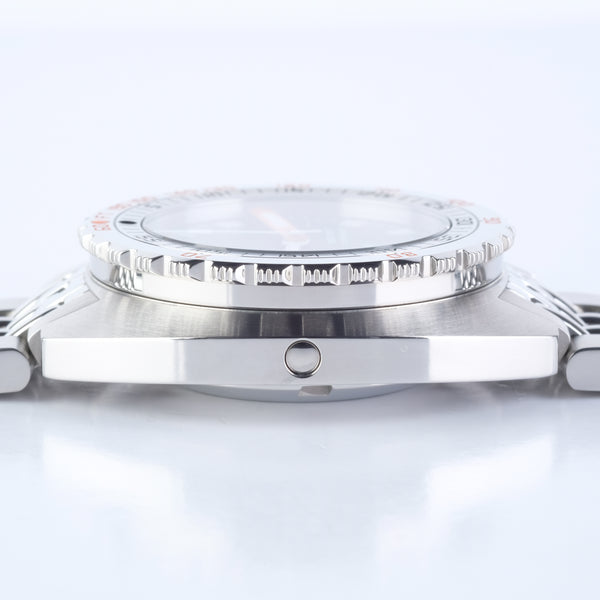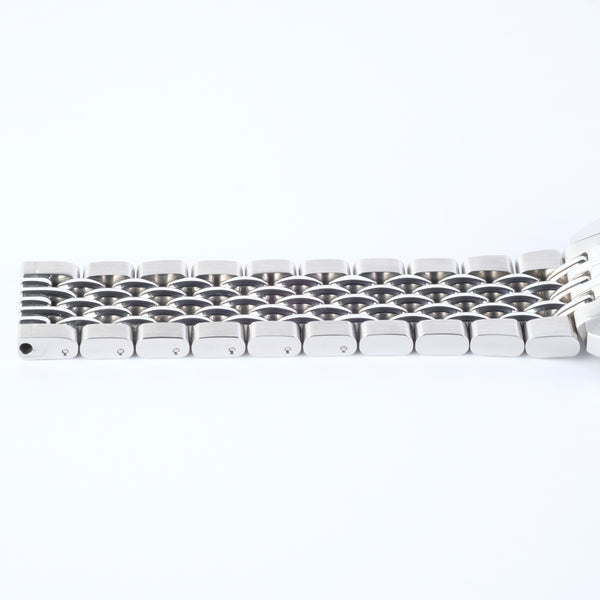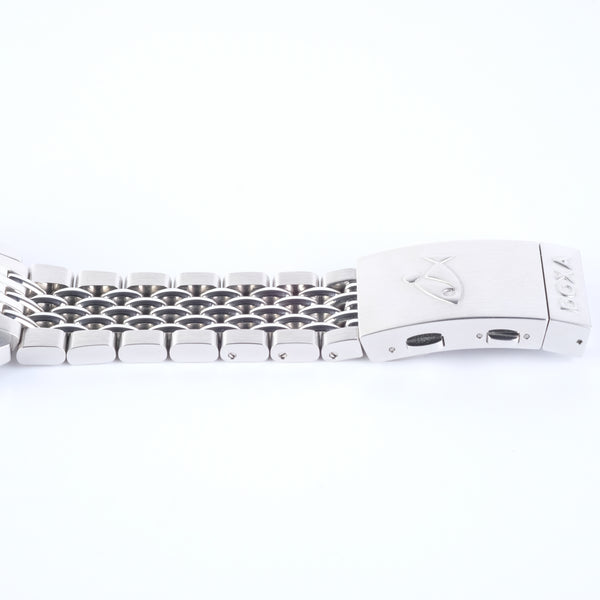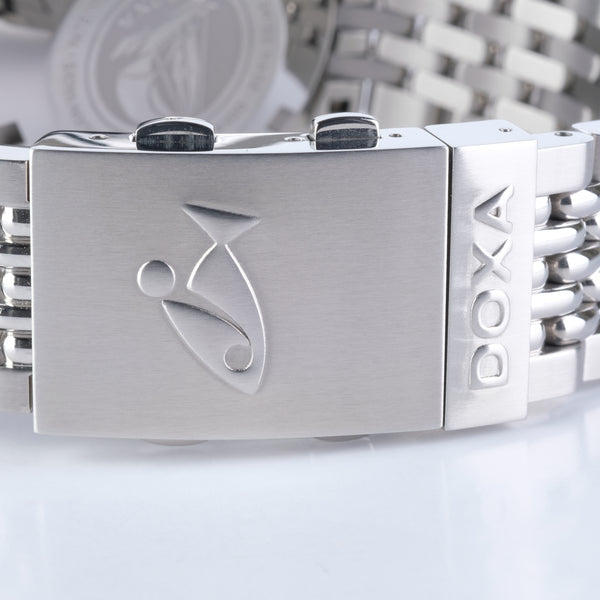 Looking for Something Like The Doxa SUB 300T Caribbean Ref 8401020110?
Sign up for updates when we add pre-owned watches!
About the Watch:
The original Doxa Sub 300T Conquistador, released in 1968, was the first diver's watch available to the general public that had a built-in helium release valve. To celebrate the 50th Anniversary of this iconic timepiece, Doxa released the SUB 300T Caribbean as a tribute to the revolutionary original.
The History:
The Doxa Watch Company was created by Georges Ducommun in 1889 when Georges was only 21 years old. Working as an apprentice in Switzerland with an established watchmaker since the age of 12, Georges reputation for being highly skilled and innovative grew, leading him to not only start his factory but eventually win multiple awards at the Worlds Fair in 1905 and 1906 with his anti-magnetic pocket watch designs. His patented 8-Day DOXA Caliber timepieces were used in Bugatti's racing cars, and quickly led to other automotive brands using his dashboard-mounted clocks, with ships and airplanes following shortly afterward. The SUB collection was created in the late 1960s with Jacques-Yves Cousteau, which introduced groundbreaking innovations that continue to be in use today for military and sports timepieces.
The Watch:
The Doxa SUB 300T Caribbean features a 42.5 mm stainless steel case with a sapphire crystal and a unidirectional rotating bezel. Powered by an automatic ETA 2824-2 movement, the SUB 300T has a 38-hour power reserve and a water resistance rating of 1200 meters. The stainless steel bracelet is a "beads of rice" style, with a folding clasp and wetsuit extension, with the DOXA fish logo on the clasp.
The Details:
This Doxa SUB 300T is in very good condition. There is minimal wear on the case, lugs, and bracelet, as visible in the photographs. This timepiece comes with the outer and inner boxes, operating manual, warranty card, and Doxa logo lanyard.
Close (esc)
Join the Club!
Be the first to know about new watches, incoming pre-owned finds, watch related content and more.
Age verification
By clicking enter you are verifying that you are old enough to consume alcohol.