Jaeger LeCoultre Master Perpetual Q149847A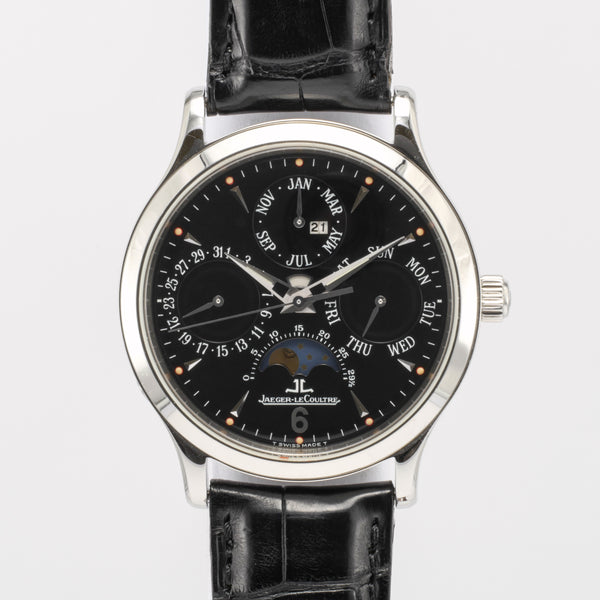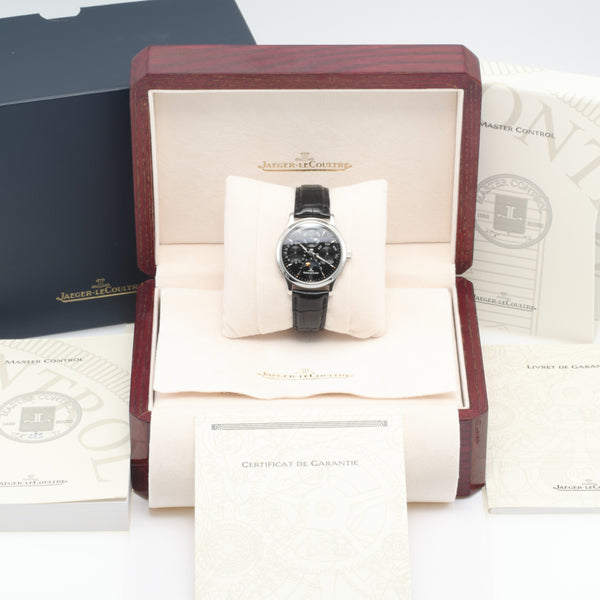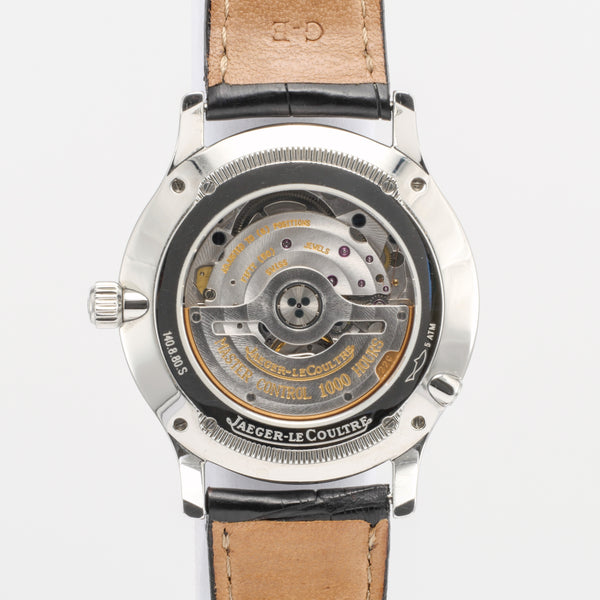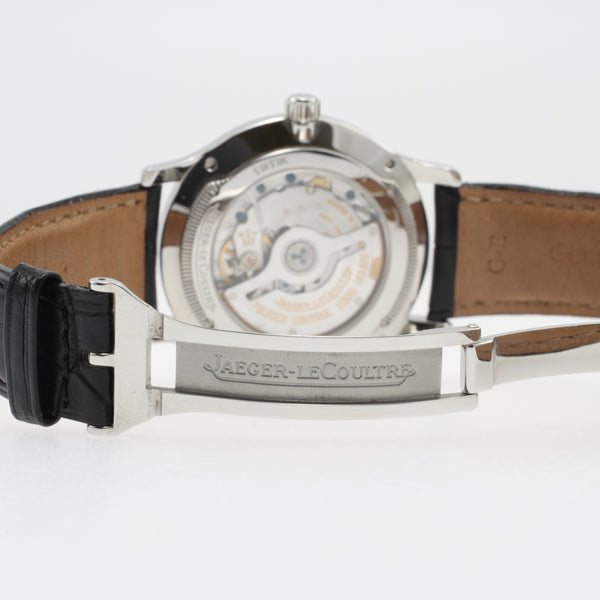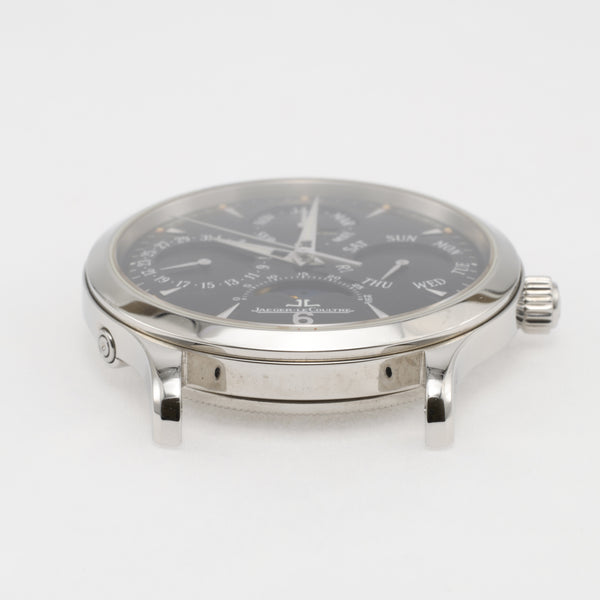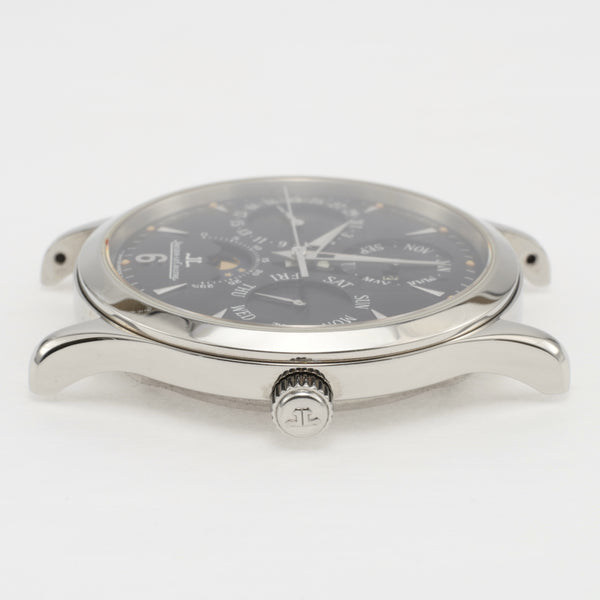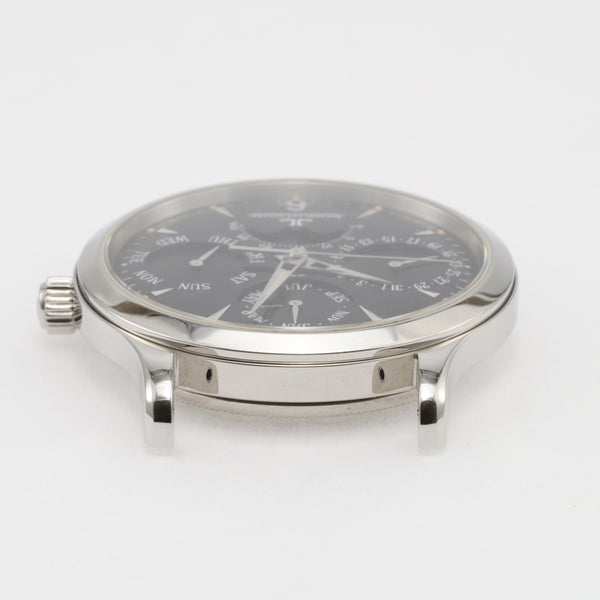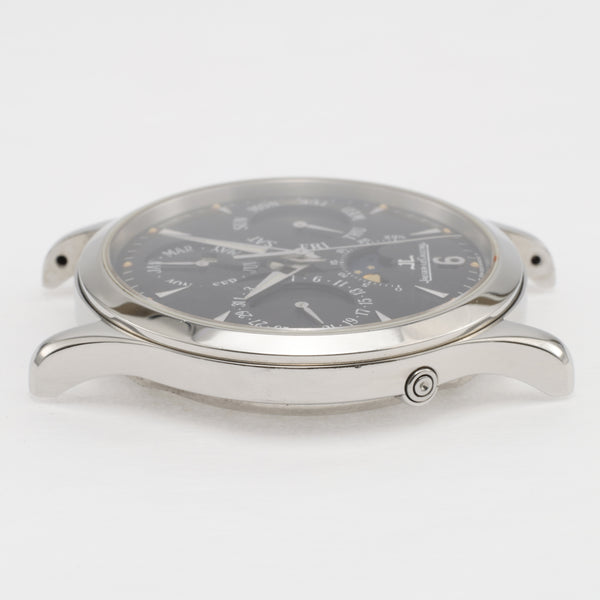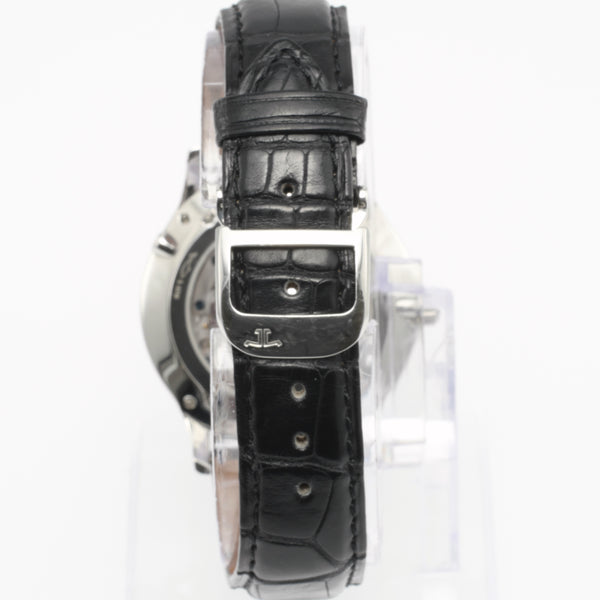 Looking for Something Like The Jaeger LeCoultre Master Perpetual Q149847A?
Sign up for updates when we add pre-owned watches!
About the Watch:
The Jaeger LeCoultre Master Perpetual 140.8.80S is an elegant, sleek timepiece with a very impressive and sophisticated complication. The Master Perpetual is a perpetual calendar featuring a mechanism that not only takes into account the length of the current month but also accounts for the 29th of February, each leap year. The displays on this timepiece include the month, day, date, year, decade, and moon phase. Once set, the automatic movement will not have to be adjusted to match the calendar year until the year 2100.
The History:
Jaeger LeCoultre began its start in 1833 by Antoine LeCoultre, in Le Sentier Switzerland. Antoine had invented a machine to cut watch pinions, and later developed what was considered to be the world's most accurate measuring instrument, the Millionométre. In 1903, a challenge was introduced to Swiss watchmakers by Edmond Jaeger, to successfully produce an ultra-thin movement, designed by Jaeger. Antoine LeCoultre's grandson accepted that challenge, and in 1907, produced the thinnest pocket watch movement, which lead to the eventual founding of Jaeger LeCoultre.
The Watch:
The Jaeger LeCoultre Master Perpetual features a slim, stainless steel case with sapphire crystal. The 140.8.80S has an exhibition back, which showcases the Calibre 889/440-2 movement. It comes with a crocodile black leather strap with stainless steel Jaeger LeCoultre deployant clasp.
The Details:
This Master Perpetual 140.8.80S is in good condition, with some wear marks around the bezel and case. The Jaeger LeCoultre crocodile strap shows some slight wear as well, which is visible in photos. This set includes inner and outer JLC boxes, manuals, and guarantee booklet.
Close (esc)
Join the Club!
Be the first to know about new watches, incoming pre-owned finds, watch related content and more.
Age verification
By clicking enter you are verifying that you are old enough to consume alcohol.