Oris Diver 65 Bronze Bezel, Boxed 3784355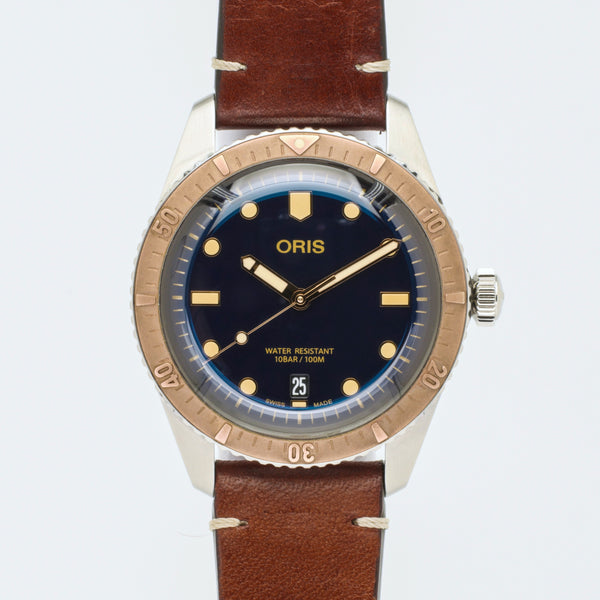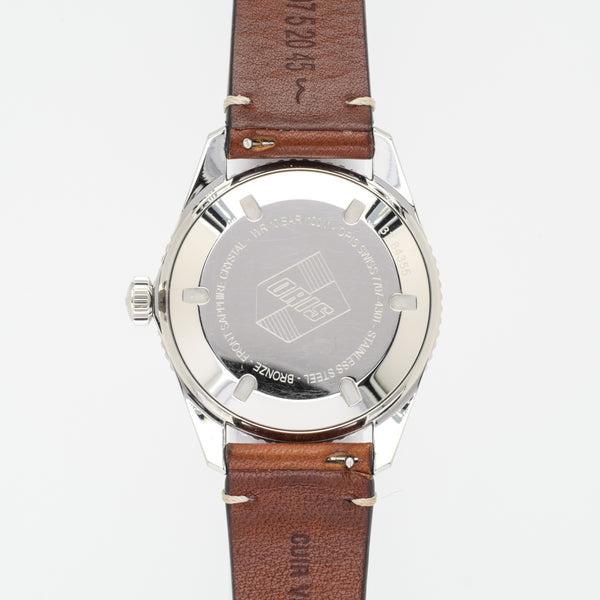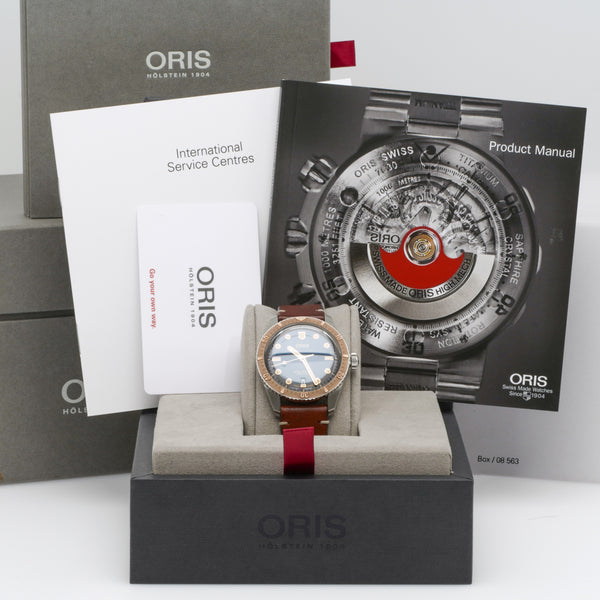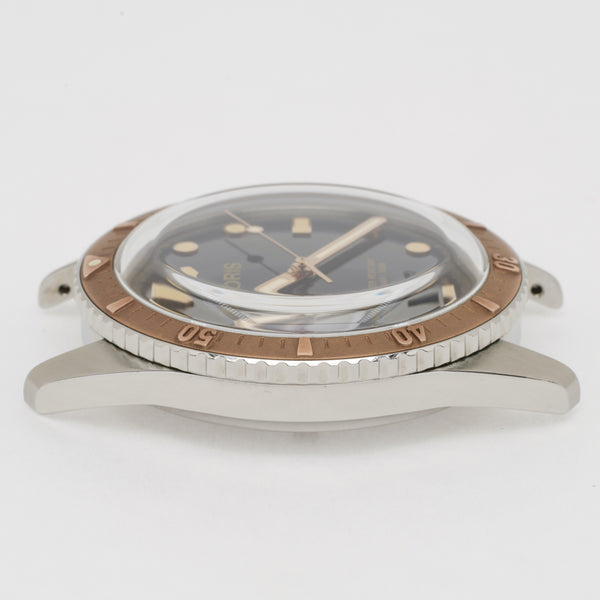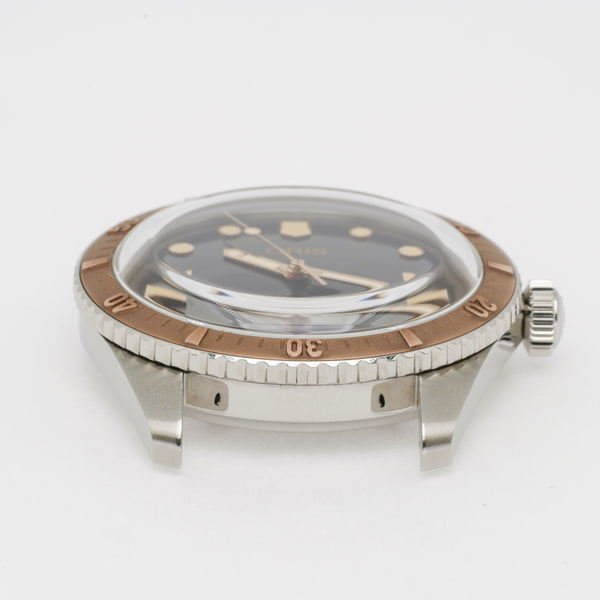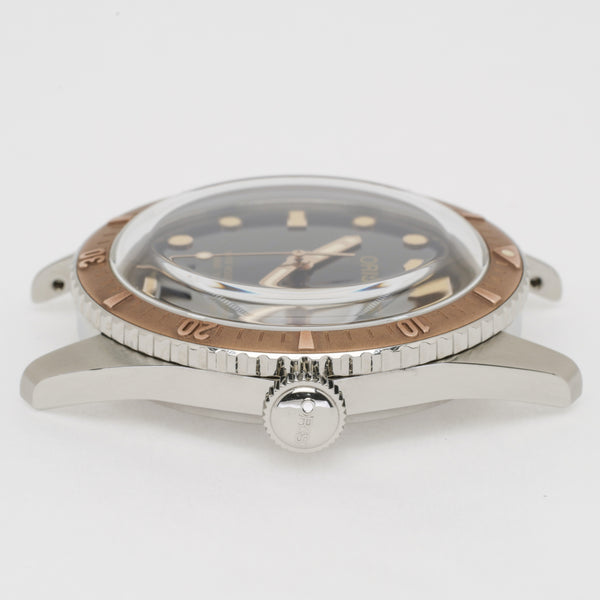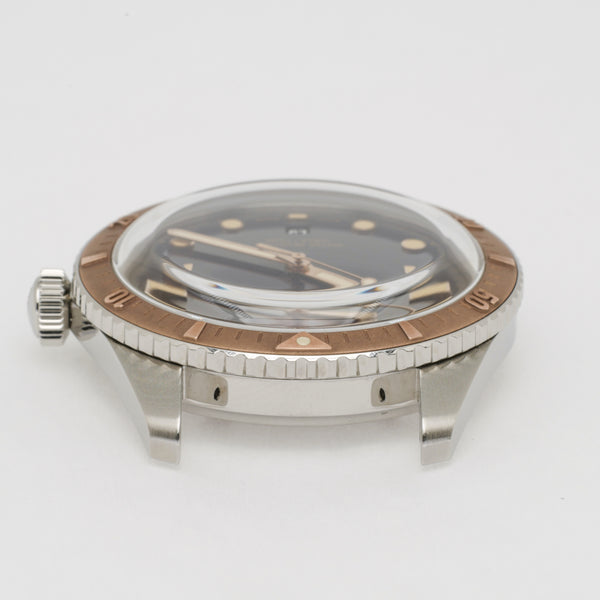 Looking for Something Like The Oris Diver 65 Bronze Bezel, Boxed 3784355?
Sign up for updates when we add pre-owned watches!
About the Watch:
The Oris Diver 65 Bronze has a unique, vintage appeal with modern horological technology. The stainless steel case with polished sides and brushed lugs create a beautiful housing for the bronze bezel insert to truly stand out. The Diver 65 has a domed sapphire crystal and rose gold accents on the dial, creating aesthetics that are classic and stylish.
The History:
Founded in the Swiss town of Holstein in 1904, Oris began as a pocket watchmaker. Their takeover of an existing watchmaking factory led to the production of their own products, until 1925, when they first began producing bracelet buckles to fit their pocket watches. It was then that they transformed the company into a full-fledged producer of quality wristwatches, which continues today.
The Watch:
The Oris Diver 65 Bronze has a stainless steel case, which houses an Oris 733 movement with a 38-hour power reserve. The bezel is stainless steel unidirectional rotating with a bronze insert. The dial is a deep navy blue with rose gold colored accents for the minute markers, a date window at the 6 o'clock position, and Super Luminova filled dot plots for the hour markers, as well as hands. The sapphire crystal is domed and gives the watch a vintage aesthetic.
The Details:
This Oris Diver 65 in Bronze is in very good shape. Sapphire crystal is scratch-free, and there are slight wear marks on the case and case back, as visible in photos. It comes with the original manufacturer box, leather strap, warranty card, and manual.
Close (esc)
Join the Club!
Be the first to know about new watches, incoming pre-owned finds, watch related content and more.
Age verification
By clicking enter you are verifying that you are old enough to consume alcohol.