Panerai Luminor Submersible PAM24, Boxed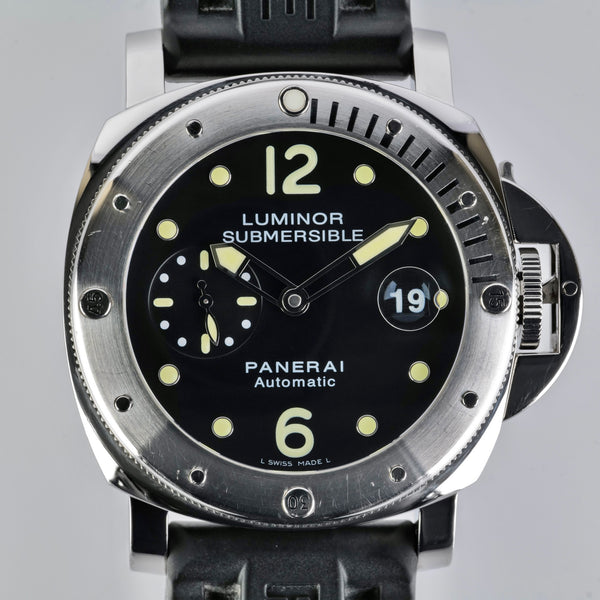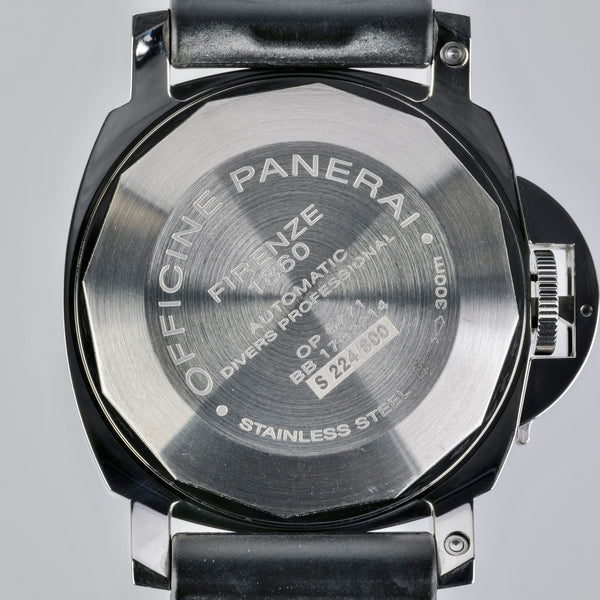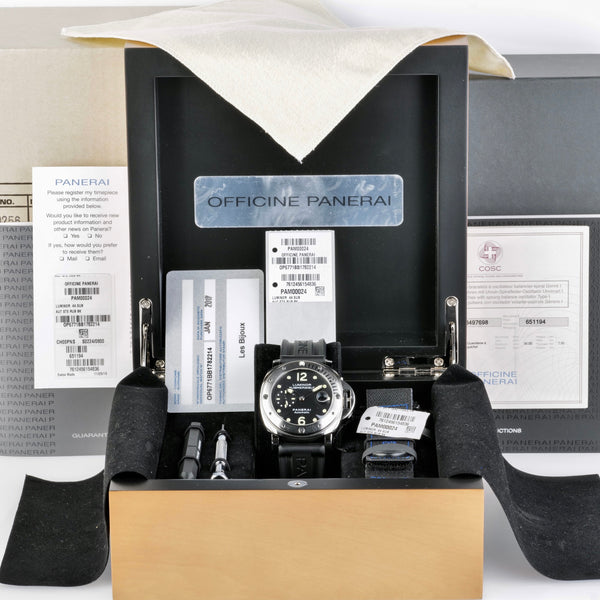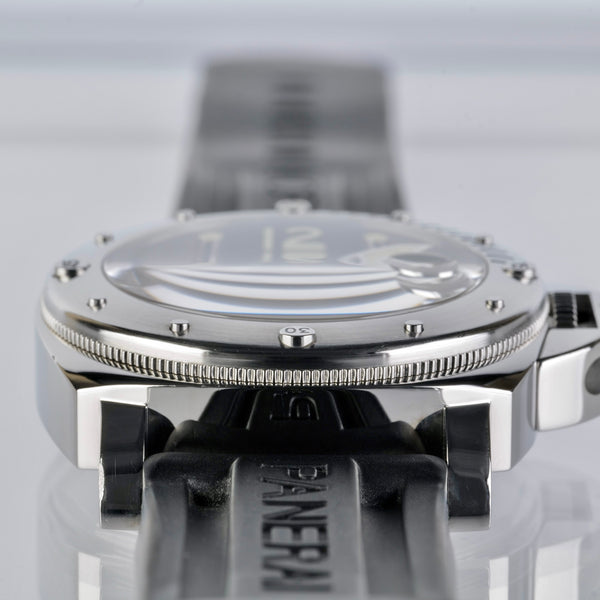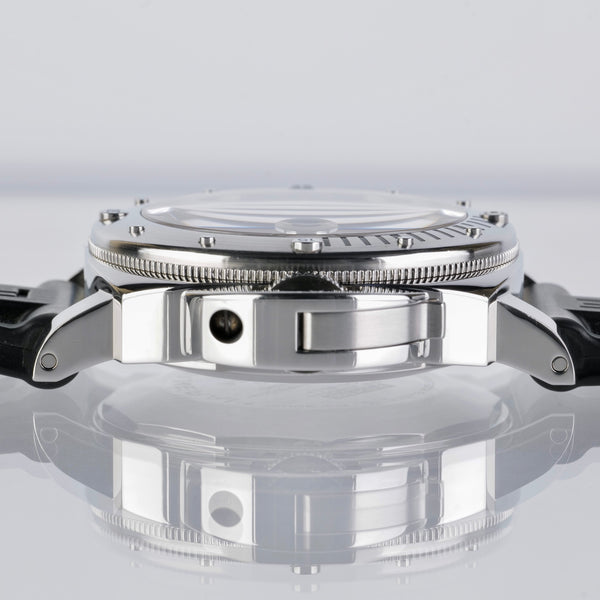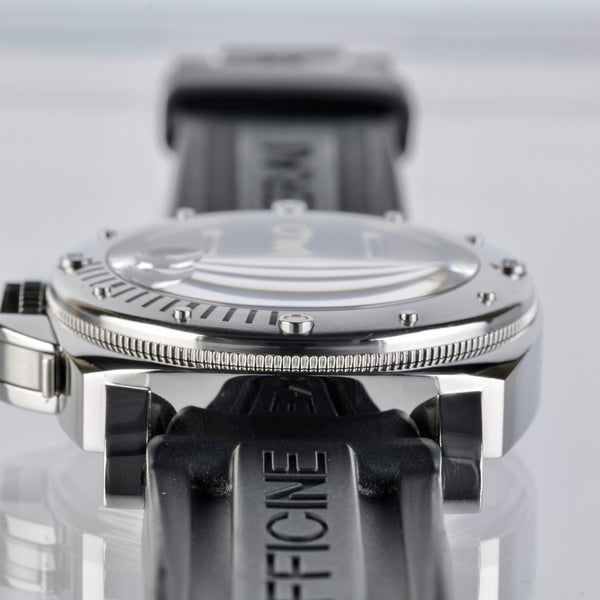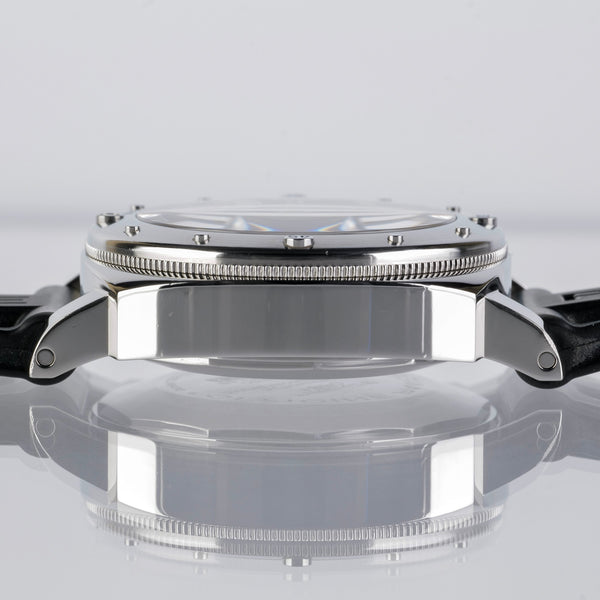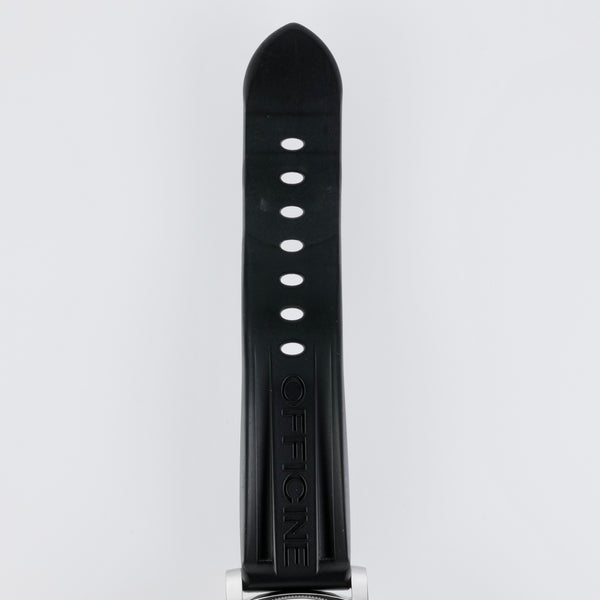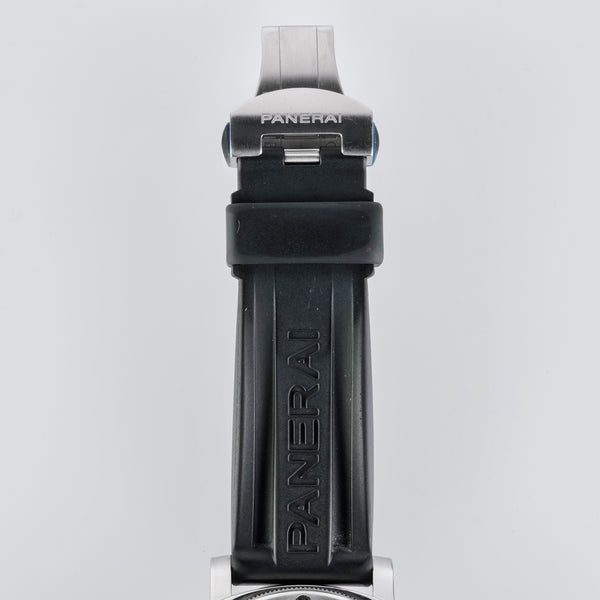 Looking for Something Like The Panerai Luminor Submersible PAM24, Boxed?
Sign up for updates when we add pre-owned watches!
About the Watch:
The Panerai Luminor Submersible PAM 24 is an impressive timepiece, made to withstand up to 300 meters. The Submersible has a sporty aesthetic with classic Panerai styling and multiple functions giving this hearty watch much to admire.
The History:
Beginning in 1860, Guido Panerai & Figlio in Florence, Italy began producing high precision instruments, built for the Royal Italian Navy. In 1938, as Officine Panerai, they began producing wristwatches for the Italian Navy Commandos, with the Radiomir, and later the Luminor. It wasn't until 1993 that they began to produce versions of the Radiomir, as well as the Luminor for sale to the public internationally.
The Watch:
The PAM 24 has a 44mm polished stainless steel case, with a sapphire crystal. The bezel is unidirectional rotating and has a brushed finish. The movement is a Panerai Calibre OP III, with a 42-hour power reserve. The PAM24 has a lever-lock over the crown guards, to ensure proper sealing of the crown for water resistance. The watch has a 300-meter water resistance rating and comes with the Panerai rubber strap with a deployment buckle, as well as a Panerai nylon velcro strap.
The Details:
This Panerai Luminor Submersible PAM 24 is in very good condition, with wear markings on the crown guard and bezel which are consistent with a pre-owned timepiece, and are visible in the photographs. The crystal is scratch-free. This is a full set with inner and outer boxes, manual, warranty card, guarantee booklet, COSC certificate, serial number stickers, changing tools, and nylon velcro strap.
Close (esc)
Join the Club!
Be the first to know about new watches, incoming pre-owned finds, watch related content and more.
Age verification
By clicking enter you are verifying that you are old enough to consume alcohol.