Porsche Design 7176 PVD Orfina Chronograph I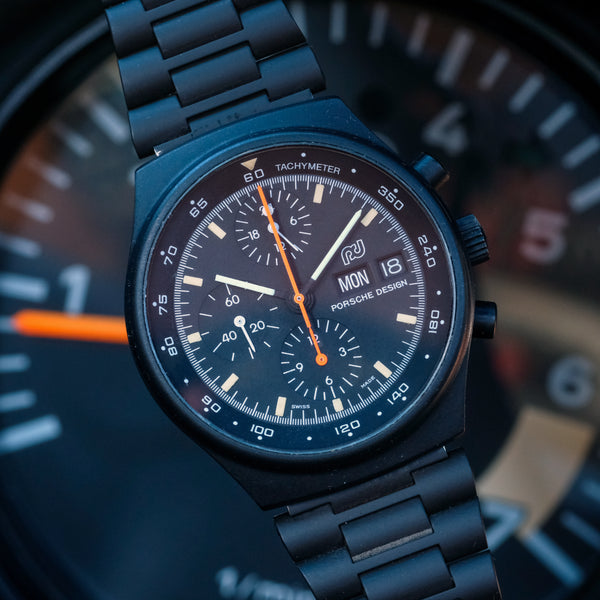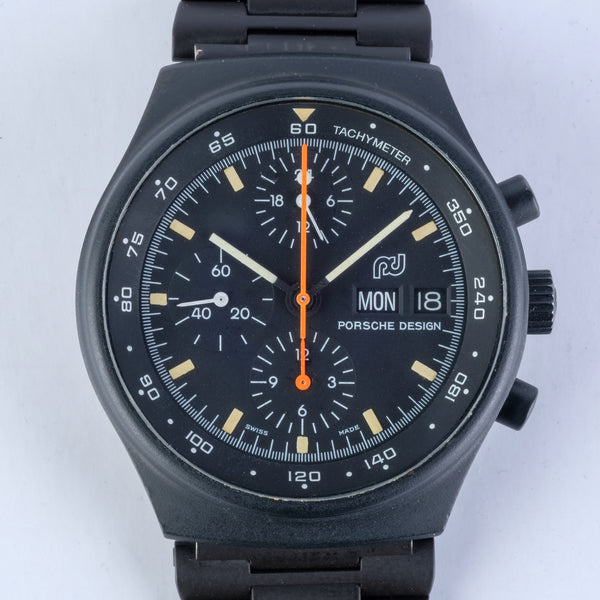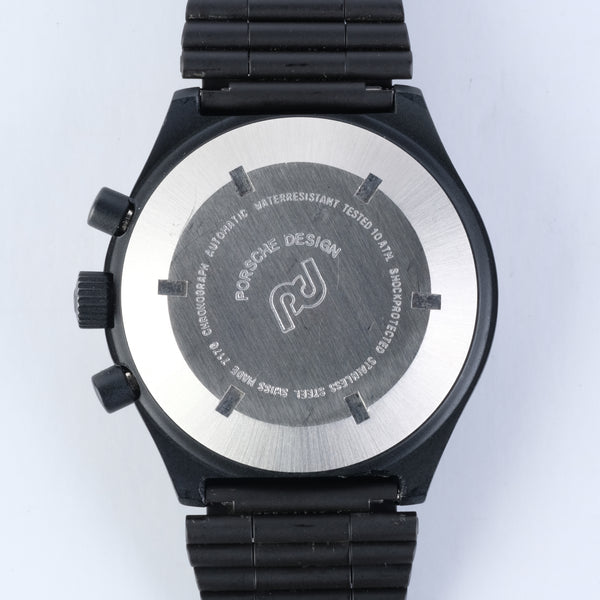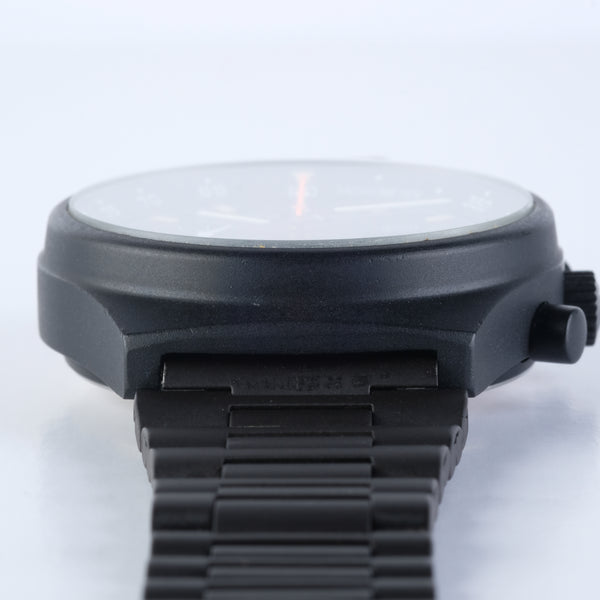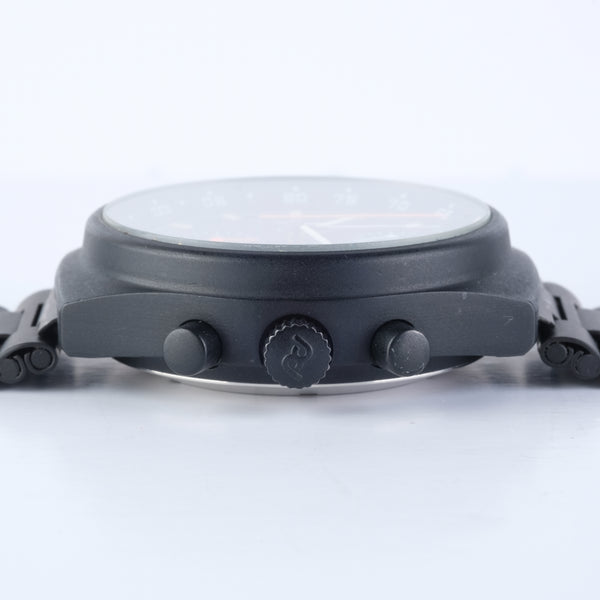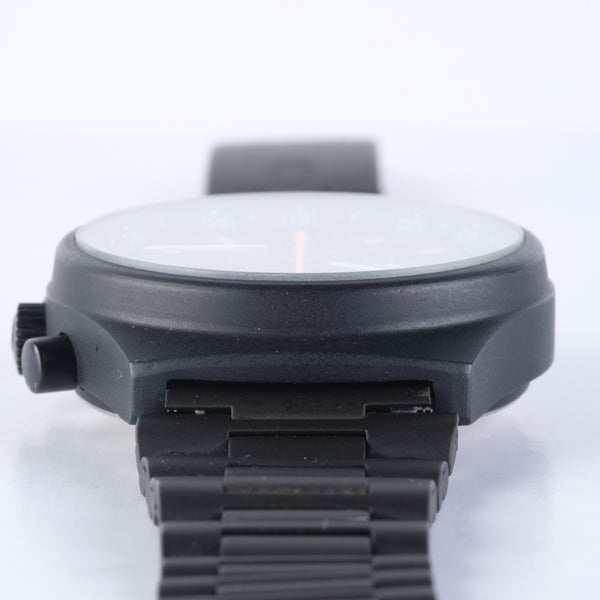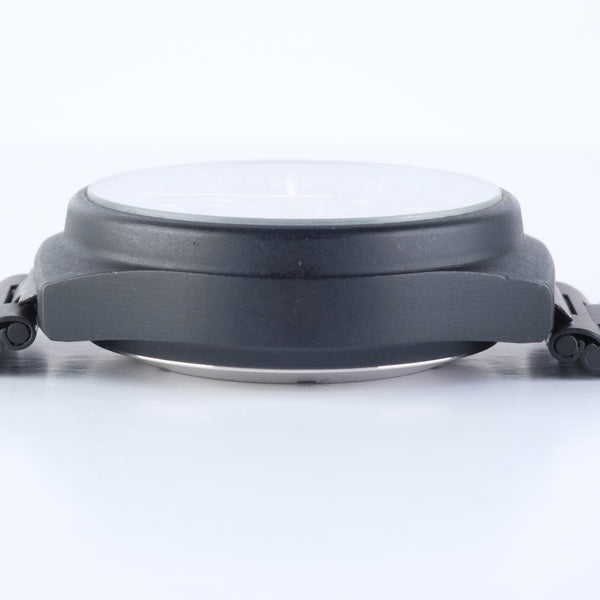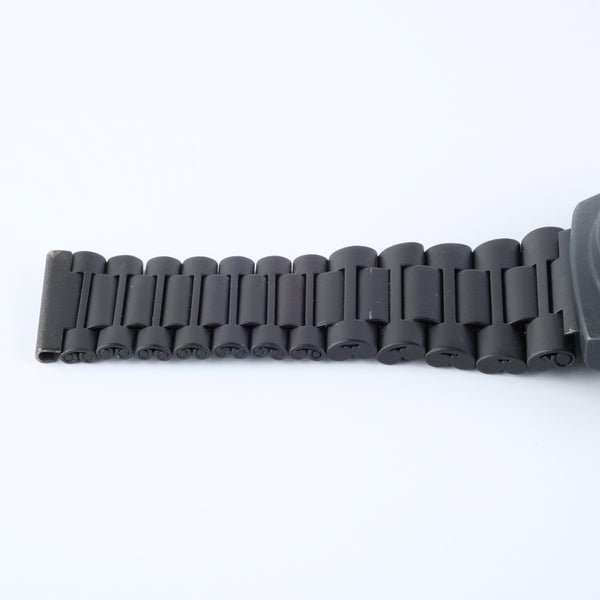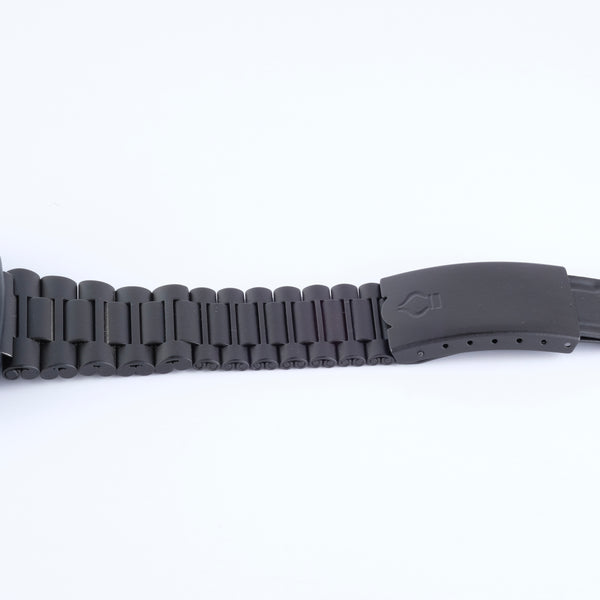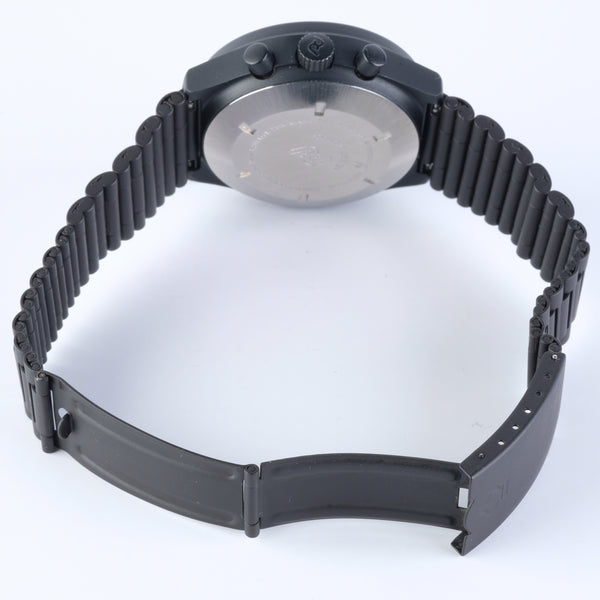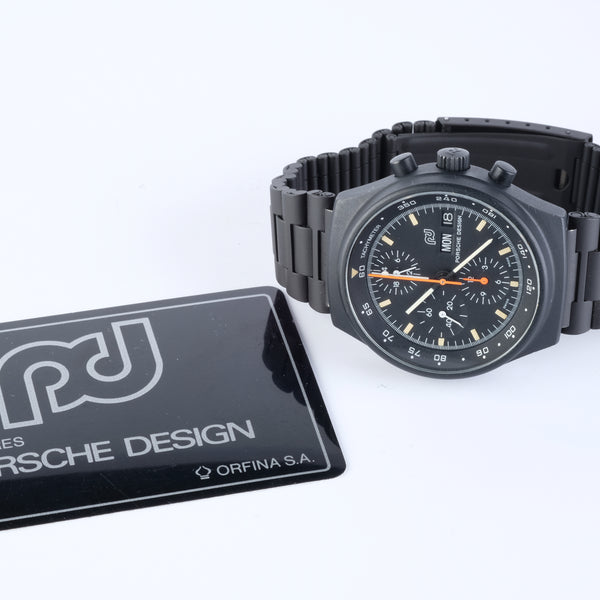 Looking for Something Like The Porsche Design 7176 PVD Orfina Chronograph I?
Sign up for updates when we add pre-owned watches!
About This Watch:
The Porsche Design 7176s Chronograph I is an iconic timepiece for several reasons. The 7176s was the first timepiece that utilized a black PVD coating for the case and bracelet. Designed by the legendary Ferdinand Alexander Porsche, creator of the Porsche 911, the 7176s was the first product introduced by his company, Porsche Design. Its use by Lt. Pete "Maverick" Mitchell, Tom Cruise's character in the Top Gun films, has made the Porsche Design Chronograph I a highly popular timepiece for collectors and movie enthusiasts alike.
The History:
Founded in 1972 by Ferdinand Alexander Porsche, son of the legendary automaker, Porsche Design was born out of a desire to design distinctive products following the Bauhaus philosophy, that form follows function. The first product released by Porsche Design was a timepiece known as the Chronograph I. Designed by Porsche, the Chronograph I was built by Orfina and initially released in 1973.
The Watch:
The Porsche Design 7176s PVD Orfina Chronograph I has a stainless steel, black PVD coated case, and matching integrated bracelet. The dial is matte black, with 3 registers, tritium lume on the hour markers, and has both day and date windows. The Chronograph I has a mineral crystal and is powered by an automatic Lemania 5100 movement.
The Details:
This Porsche Design 7176s PVD Orfina Chronograph I is in good condition. The case and bracelet are in very good condition, and show little wear, as visible in the photographs. The engravings on the case back are still present and visible. The Porsche Design logo is present on the crown, case back, and dial. The lume has developed a pumpkin color on the hands and hour markers. The bracelet is in good condition and has the Orfina logo, still present on the clasp. This timepiece comes with a Porsche Design/Orfina warranty card.
Close (esc)
Join the Club!
Be the first to know about new watches, incoming pre-owned finds, watch related content and more.
Age verification
By clicking enter you are verifying that you are old enough to consume alcohol.