Rolex Ladies Yachtmaster Ref 169623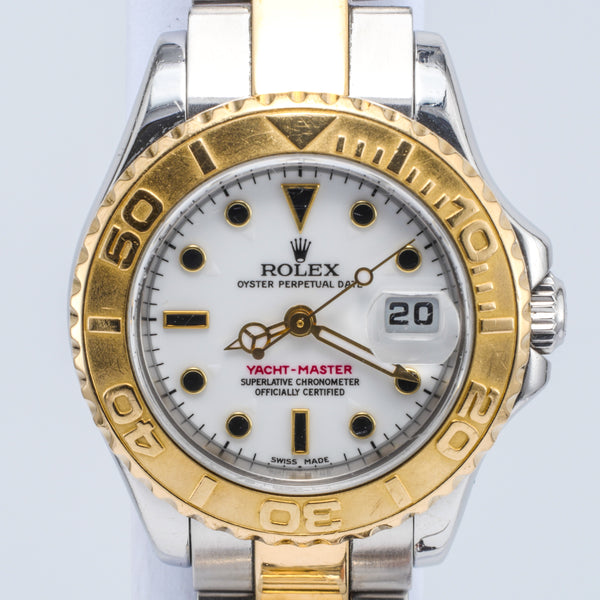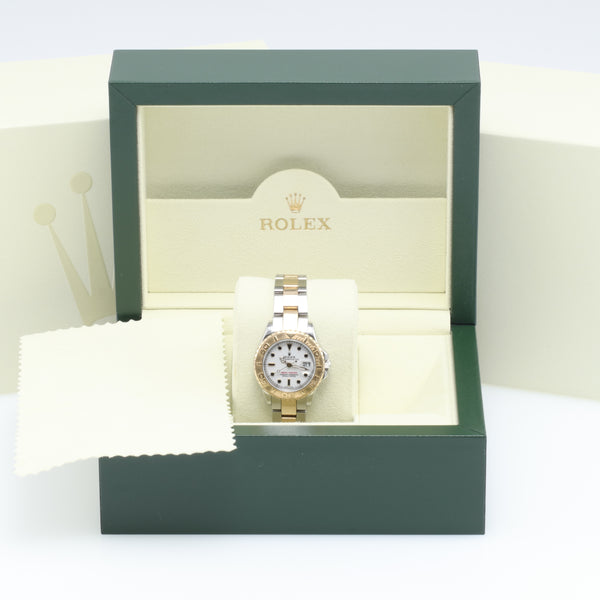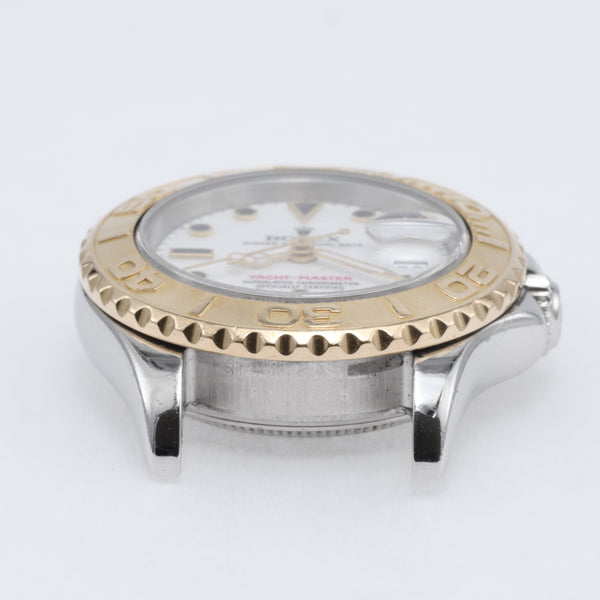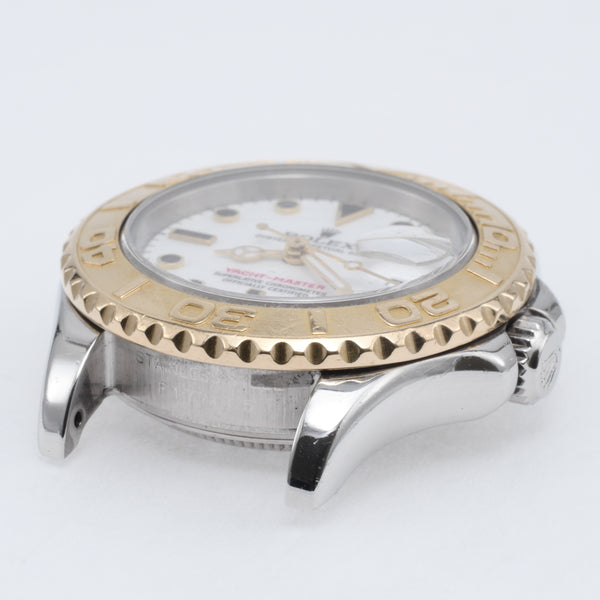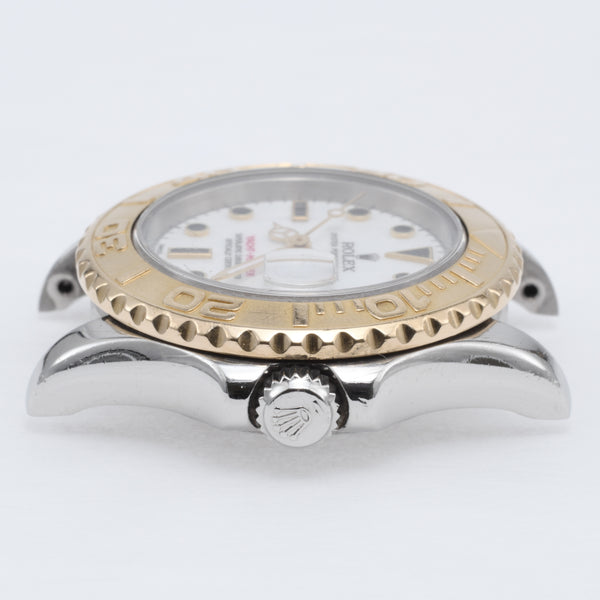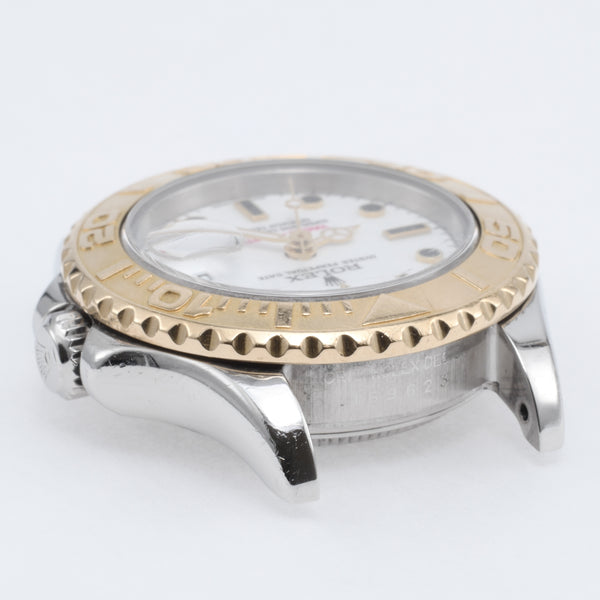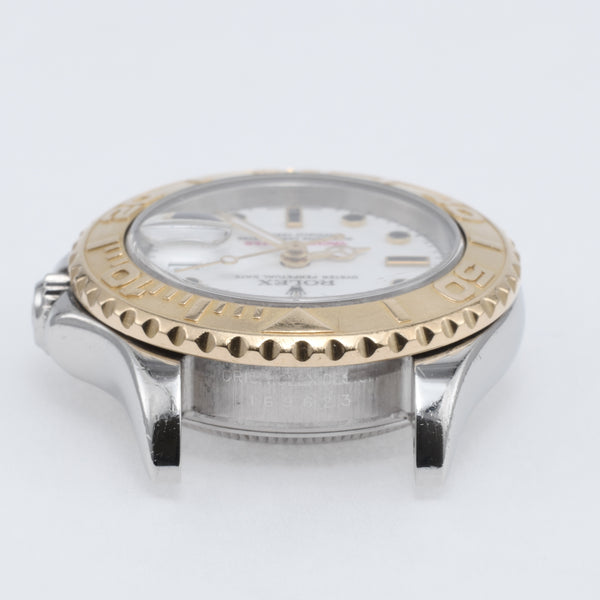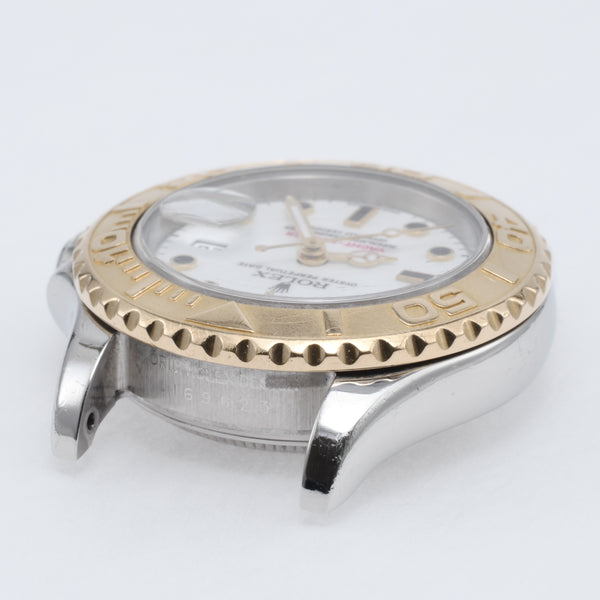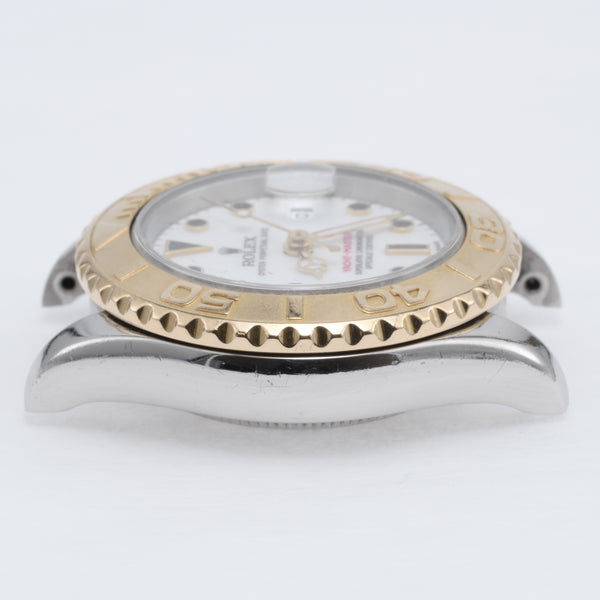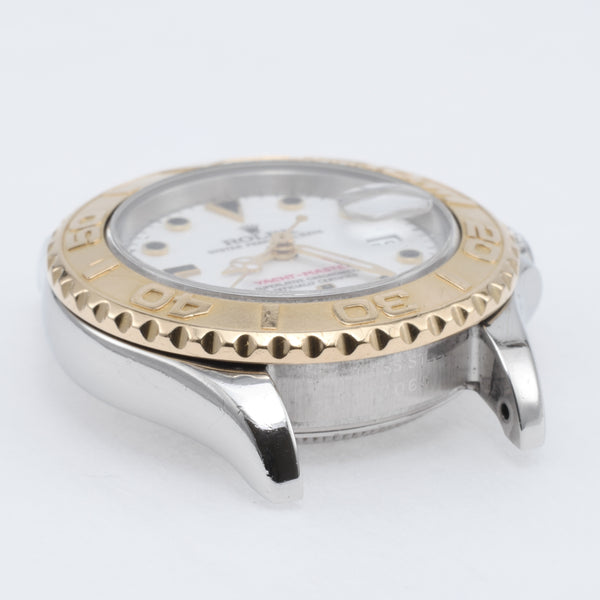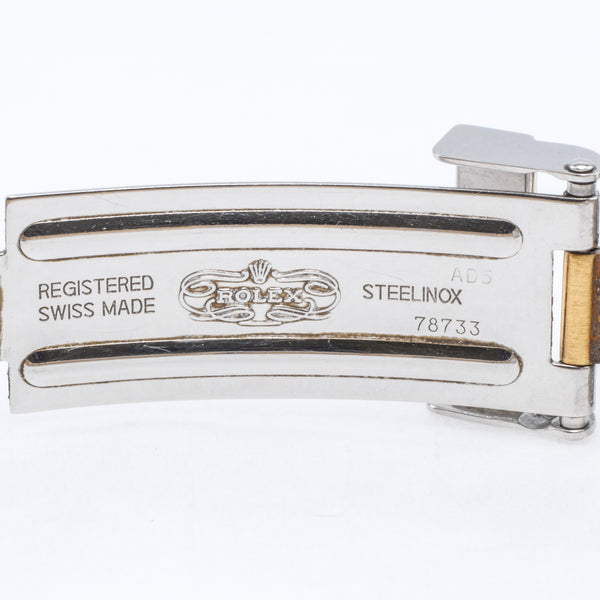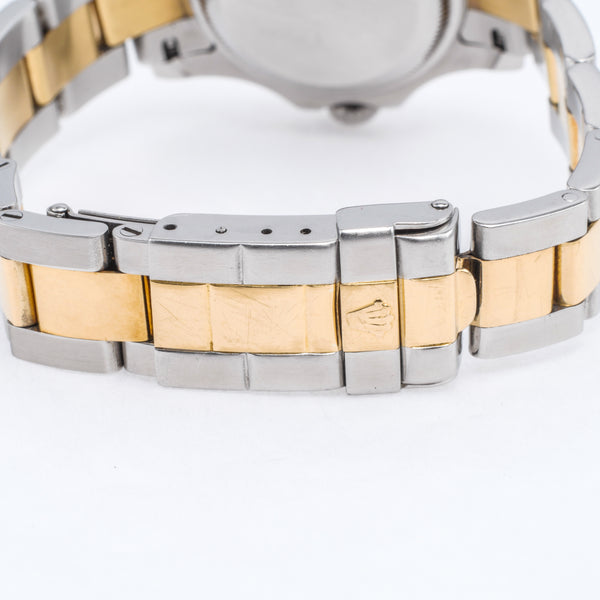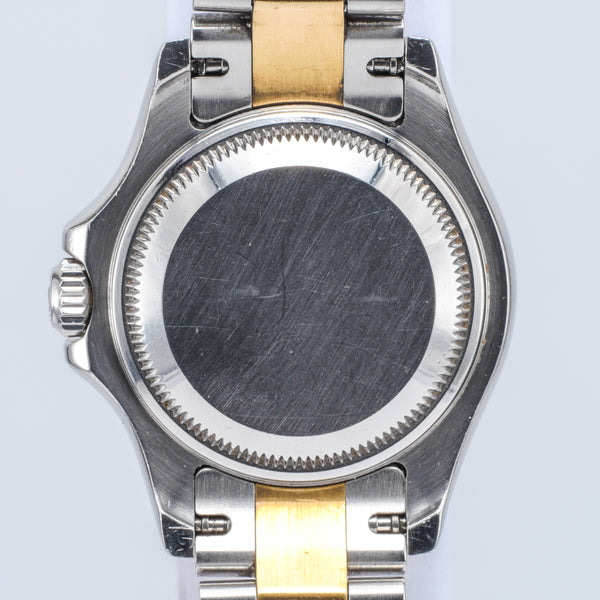 About the Watch:
The Rolex Ladies Yachtmaster Ref 169623 is a highly versatile, two-toned 18K gold and stainless steel timepiece that easily transitions from casual to formal wear. With its polished stainless steel case, 18K gold bi-directional bezel, two-tone gold, and stainless steel polished bracelet, and eye-catching white dial with gold accents, the Ladies Yachtmaster is a sporty tool watch with the right amount of elegance.
The History:
The Rolex brand needs no introduction. Founded in 1905 by Hans Wilsdorf and his brother-in-law, Alfred Davis, these visionary men set out to do what had not been successfully and reliably done before. Build a timepiece to be worn on the wrist, that was both highly reliable, functional, and durable, as well as stylish. Wilsdorf's dream was to create a watch that could accompany its owner through all facets of life and withstand any environment. His innovative approach and high standards for quality re-shaped the watch industry as a whole. It has made the Rolex name synonymous with quality, innovation, and elegance.
The Watch:
The Ladies Yachtmaster Ref 169623 has a 29mm stainless steel case with an 18K gold bi-directional, rotating bezel. Powered by a Calibre 2235 movement, the Ref 169623 has a water resistance rating of 330 ft. The white dial is easily readable with its black dot and dash hour markers with gold surrounds. The Ladies Yachtmaster features a screw-down crown, a sapphire crystal, and a stainless steel and gold Oyster Bracelet with a flip-lock clasp and an EasyLink comfort extension.
The Details:
This Rolex Ladies Yachtmaster Ref 169623 is in good condition. The case and lugs have some markings from wear, as does the bracelet, all visible in photos. The crystal has some marks around the outer edge. The bracelet is a 14mm Oyster Bracelet with 78733 ref code, and dates with the watch, to the production year of 2003. The bezel is in good condition. This set comes with double boxes, watch, and bracelet only.