Seiko RAF GEN2 Chronograph Ref 7T27-7A20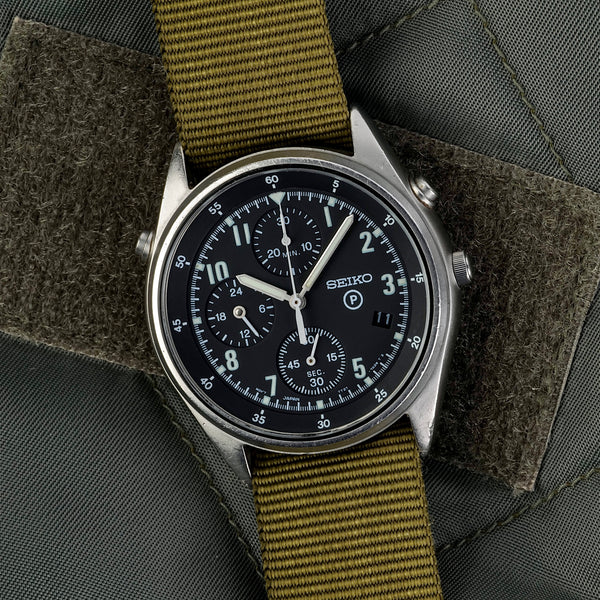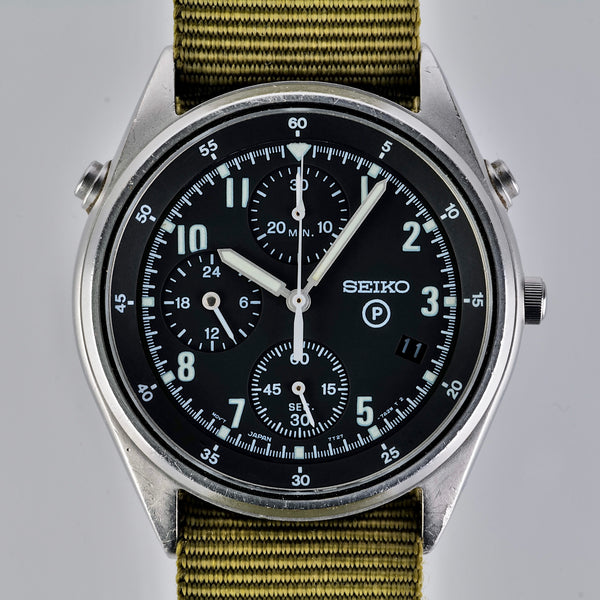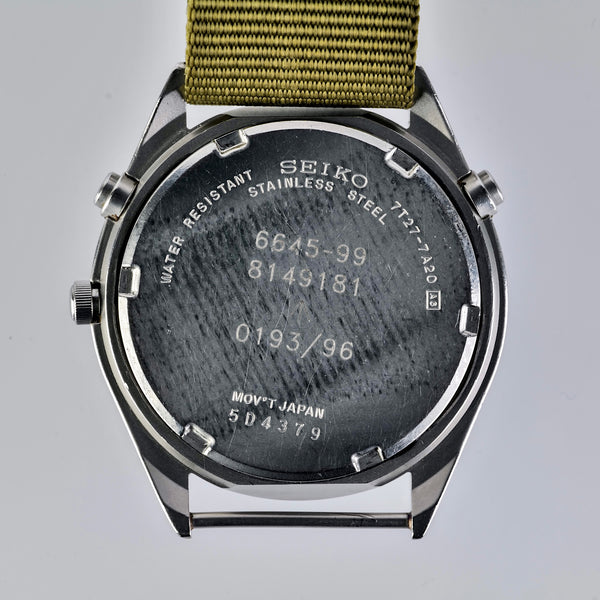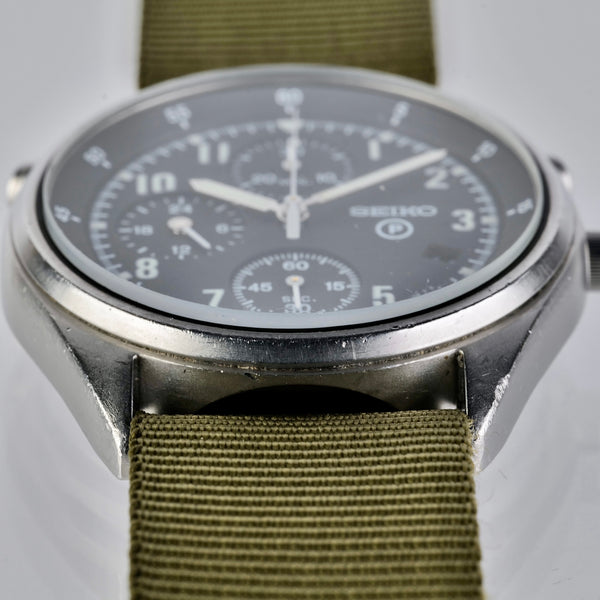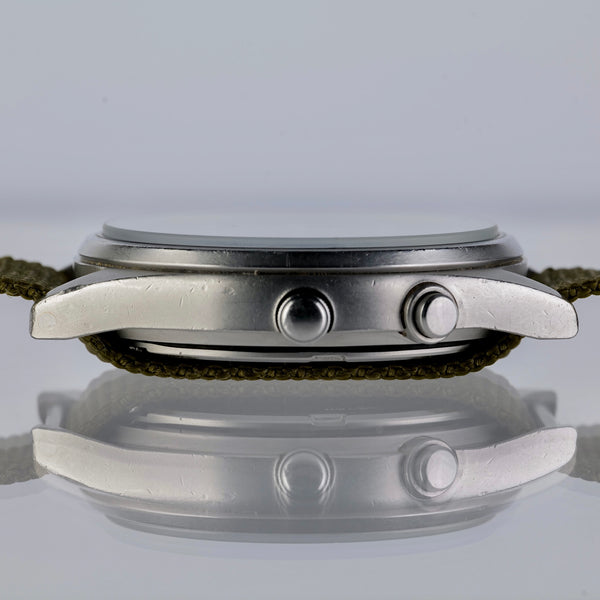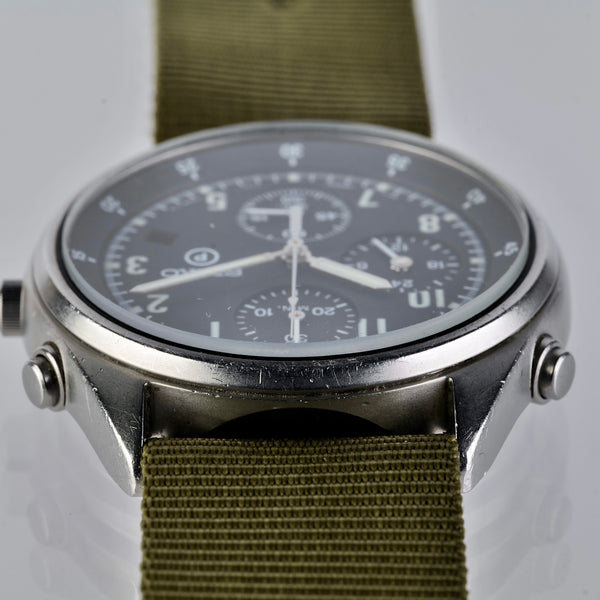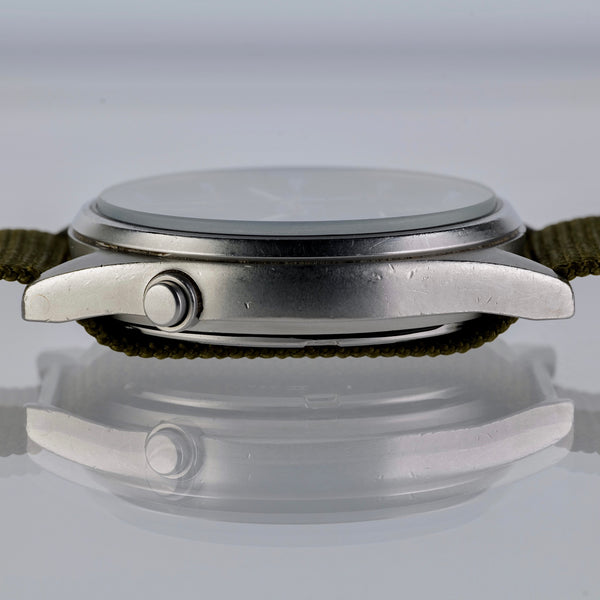 Looking for Something Like The Seiko RAF GEN2 Chronograph Ref 7T27-7A20?
Sign up for updates when we add pre-owned watches!
About This Watch:
At the request of Her Majesty The Queen's Royal Air Force, Seiko produced the RAF 7T27-A20 Chronograph timepiece for the British Military during the 1990s.  The watch design followed the needs required by the Ministry of Defense. It included a quartz chronograph movement, a sand-blasted case with fixed military bars, and the unique use of Promethium lume on the dial.  

The History:  Seiko began its rich history in 1881 when Kintaro Hattori opened a shop repairing and selling watches in central Tokyo.  Eleven years later, he opened a factory called the Seikosha Factory and began building wall clocks and pocket watches.  After an earthquake and fire destroyed the original factory, Hattori reopened with a new vision, which became the beginnings of what we know as Seiko today.  A true pioneer in watchmaking, Seiko developed the first Japanese-made divers watch.

The Watch:  The RAF GEN2 Chronograph features a sand-blasted 38mm stainless steel case with a sapphire crystal and is powered by Seiko's quartz chronograph 7T27 movement.  The matte black dial features three registers at the 12, 6, and 9 o'clock positions, Promethium lume on the hour markers, hands and numerals, and a date window at the 4 o'clock position.  The case back features the British Military Issue numbers and the Broad Arrow marker.  

The Details:  This Seiko RAF GEN2 Chronograph 7T27-A20 dates to 1996, based on the case back markings.  The case and lugs appear to be unpolished and in a condition consistent with the age of this timepiece and are visible in the photographs.  Included with this timepiece is an aftermarket canvas NATO strap.
Close (esc)
Join the Club!
Be the first to know about new watches, incoming pre-owned finds, watch related content and more.
Age verification
By clicking enter you are verifying that you are old enough to consume alcohol.