Sinn Diving Watch U50 Ref 1050.010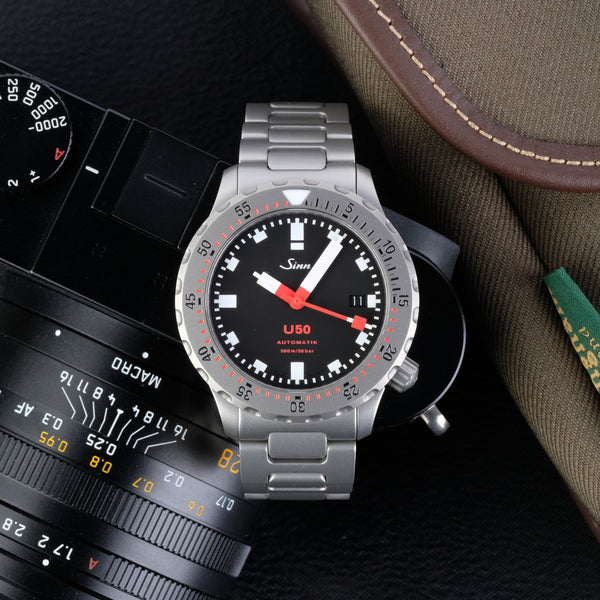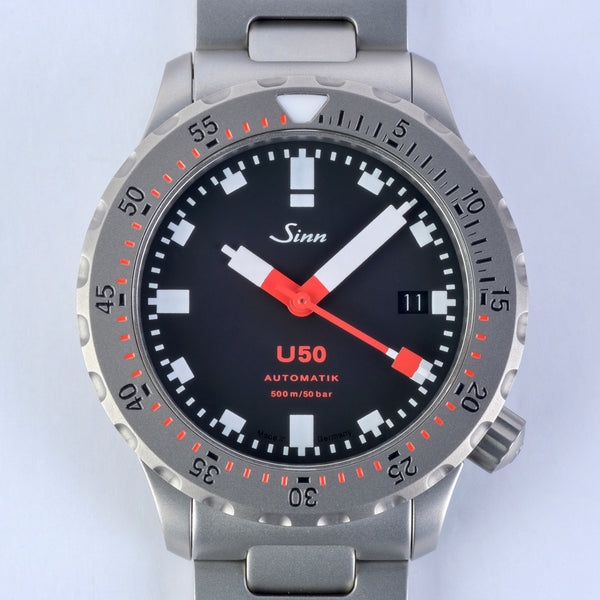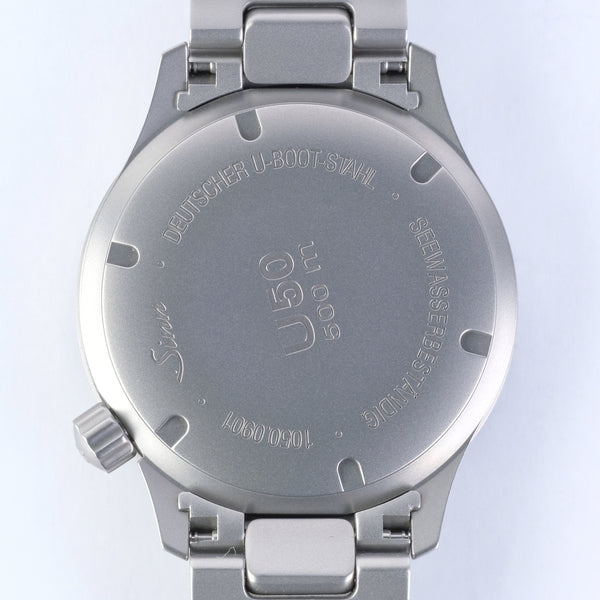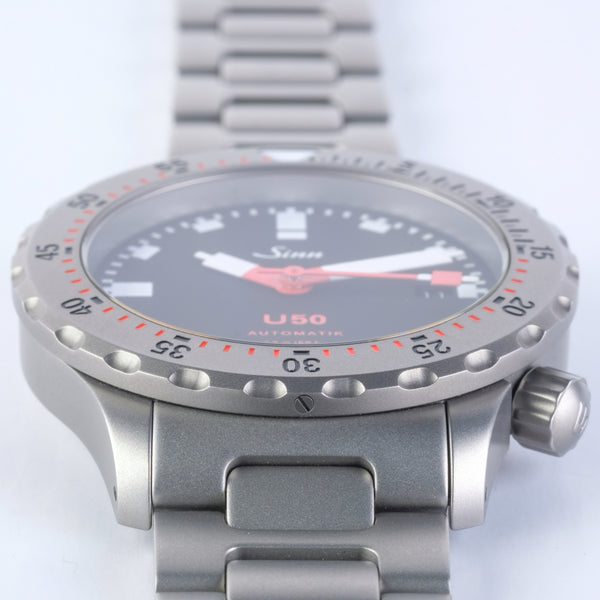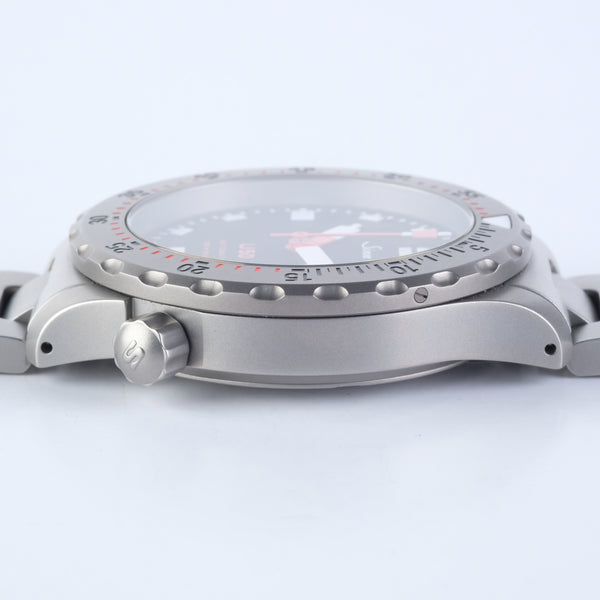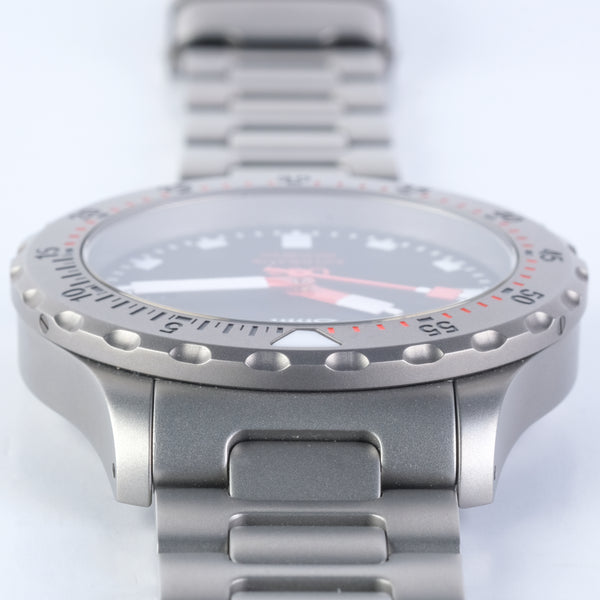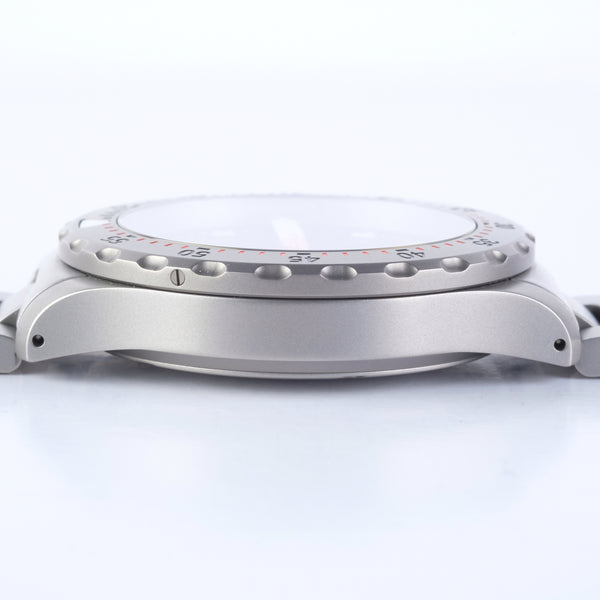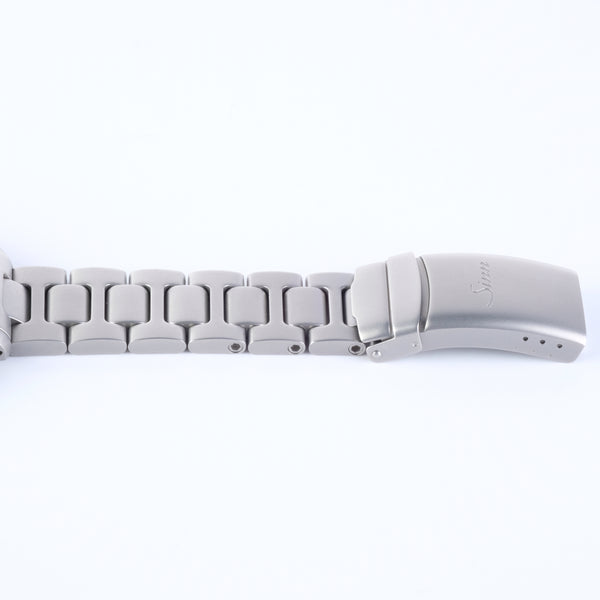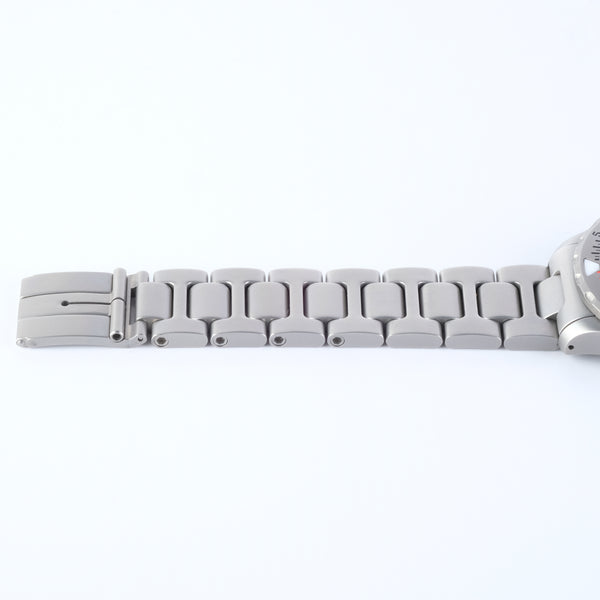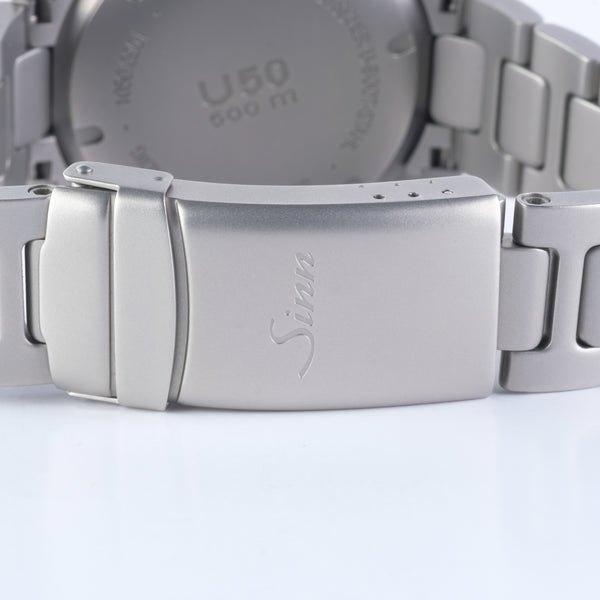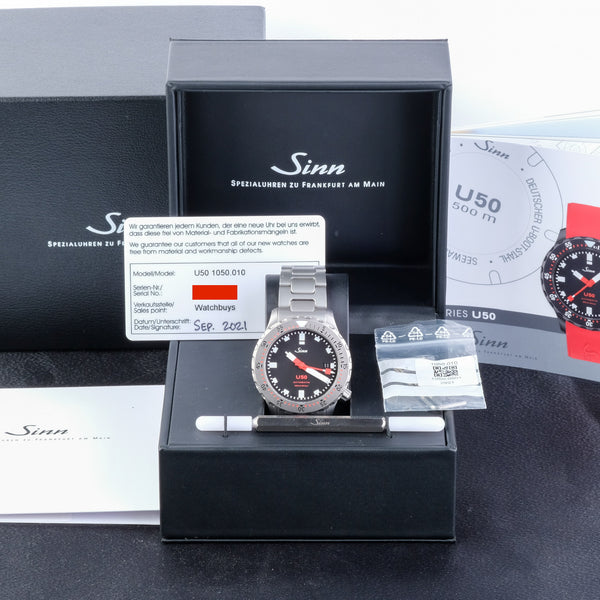 Looking for Something Like The Sinn Diving Watch U50 Ref 1050.010?
Sign up for updates when we add pre-owned watches!
About the Watch:
The Sinn U50 Divers Watch was designed with the idea that function and durability don't need to be sacrificed for a comfortable case size. Coming in at 41mm, the U50 is perfectly suited for diving use, with a water resistance rating of 500 meters, and a display that is easily readable under all conditions. Utilizing Sinn's proprietary TEGIMENT technology, this timepiece is built to function and last for generations.
The History:
Founded in 1961 by flight instructor and former WWII pilot, Helmut Sinn, the Sinn Watch Company began developing both pilot chronographs and navigation cockpit clocks. Helmet Sinn's mission was to produce timepieces that were durable in extreme conditions. In 1994, the company came under the direction of Lothar Schmidt, who has been the driving force behind the engineering and technological advances that Sinn has implemented in their watch-making techniques that continue today.
The Watch:
The Sinn U50 Divers watch features a bead-blasted 41mm German Submarine Steel case, with an anti-reflective coated sapphire crystal. Powered by a Sellita SW300-1 Automatic Movement, the U50 has hours, minutes, and seconds functions, a date display, and a TEGIMENT-hardened Divers Bezel, with minute ratcheting and a luminous key mark. The dial on the U50 is matte black, with lumed hour markers, hours, minutes, and seconds hands.
The Details:
This Sinn U50 is in very good condition. Purchased new in September 2021, there is still a valid manufacturer's warranty on this piece through September 2023. The case, lugs, case back, and bracelet all show minimal wear, as shown in the photographs. This piece comes with the Sinn stainless steel bead-blasted bracelet, original double boxes, owner's manual, warranty card, strap changing tool, and bracelet link tool.
Close (esc)
Join the Club!
Be the first to know about new watches, incoming pre-owned finds, watch related content and more.
Age verification
By clicking enter you are verifying that you are old enough to consume alcohol.