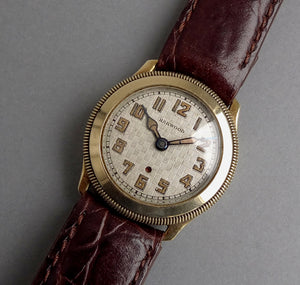 The History of Fortis
While Fortis is a known name to horological enthusiasts and watch collectors, their name might now be as familiar to all. Fortis is one of the few watchmakers in the world that remains, to this day, independent despite its rich history in Swiss watchmaking. Fortis was founded in 1912 by Walter Vogt. In 1926 Fortis, in collaboration with watch inventor, John Harwood, created the first automatic watch to be put into production, thus setting the stage for the likes of many major brands we see on the market today, such as Rolex, Omega, and more. Later, in 1940, Fortis pioneered the way for one of the first water-resistant watches ever built.
Fortis became one of the leading watch brands for the aviation industry and the choice of top pilots, aviators, and astronauts worldwide. This kind of pedigree in purpose-built tool watches for the aviation industry made Fortis unique in its own right. Many "Flieger" style watches today gain inspiration from Fortis's designs.

Recently in 2018, Fortis came under new ownership, and a so-called "Golden Age" of watchmaking began behind the doors of Fortis. Fortis reimagined their entire line of watches, pulling inspiration from their classic tool watches to create new and exciting tool watches built to be challenging, reliably, yet aesthetically pleasing. Fortis function first design aesthetic found in their modern line of watches is captivating and undeniably iconic.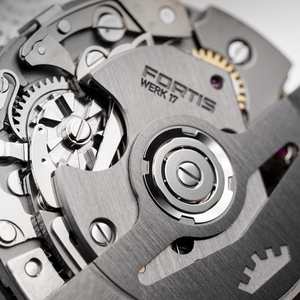 The Watchmaking
Fortis is not new to watchmaking by any means. Fortis is made in Switzerland, in the factory and same room as the first Automatic watch created over a century ago. Fortis draws on its knowledge from ages of watchmaking past and applies it with modern technology to catapult watchmaking into the future. Many of their movements are COSC certified, and all watches are held to the highest production and accuracy standards.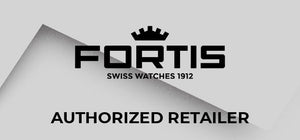 What We Like About Fortis
In a day and age thriving with new micro brands and the domination of more prominent watch brands and makers, Fortis is a gem in watchmaking that we believe not many people have found. Many of us at C.W. Watch Shop have been long-time owners and collectors of Fortis watches. As tool watch enthusiasts, we love the function first tool watch aesthetic that Fortis portrays in their modern pieces. Fortis is not lacking in provenance, as mentioned above. The brand is rich in history and one of the most influential players in the industry. There is a good chance we would not have the watches we love today if it was not for Fortis in the early 20th century.