1970 Benrus GG-W-113 Military Watch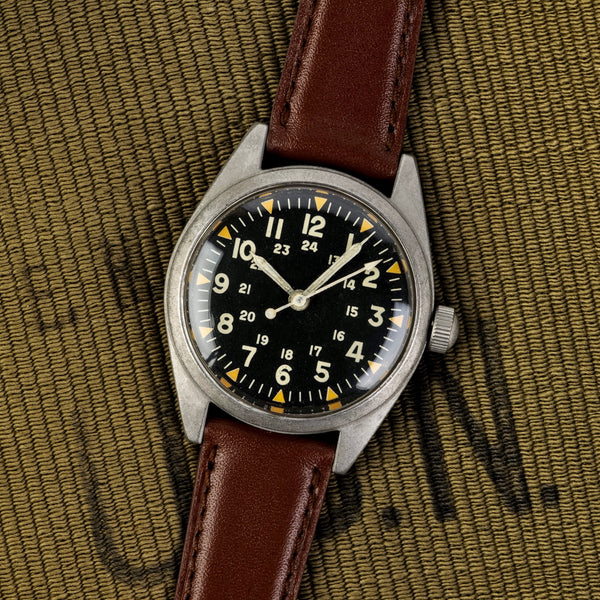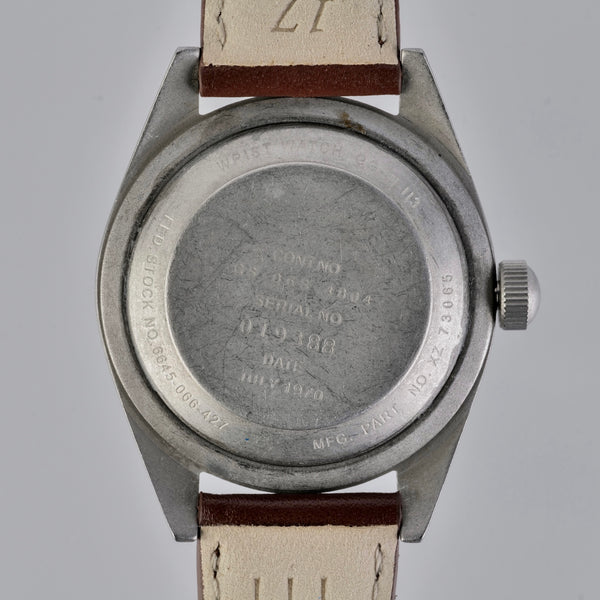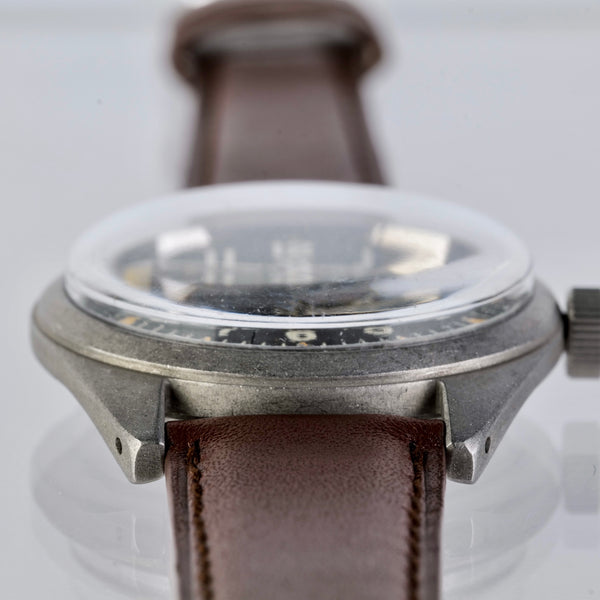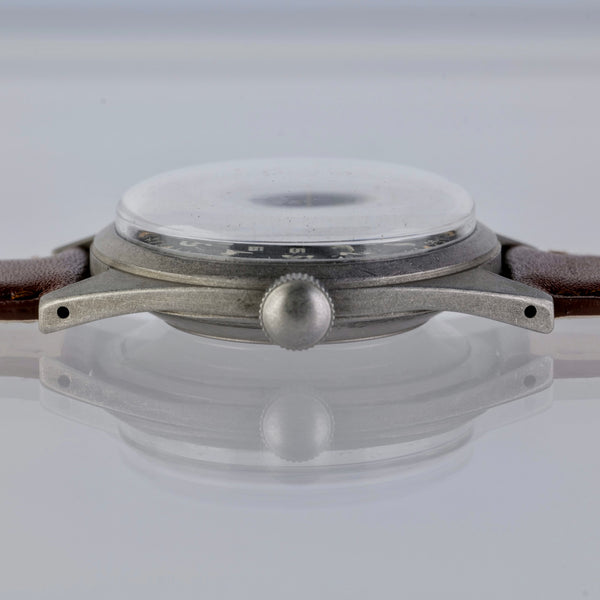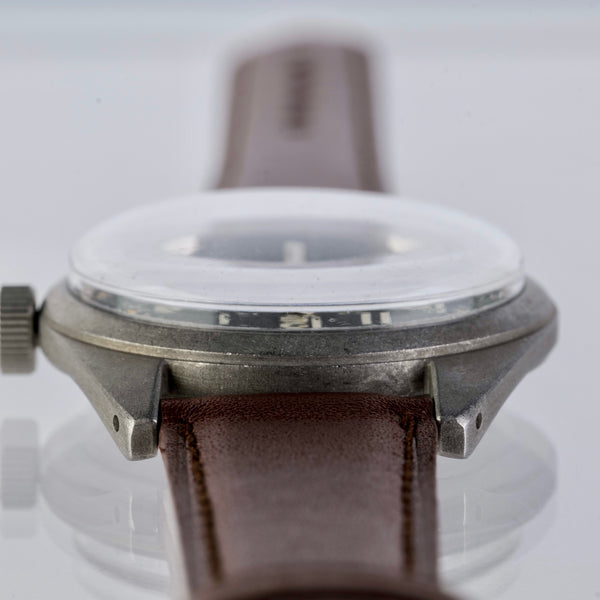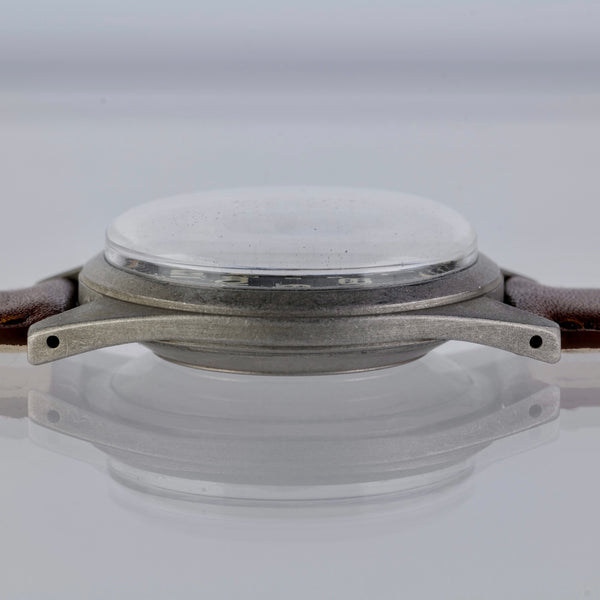 About This Watch:  
The U.S. Military commissioned the GG-W-113 Military Watch for use by its pilots in 1967.  The GG-W-113 was produced by American watchmakers Benrus, Hamilton, and Marathon, from 1967 through the late 1980s when quartz movements gained popularity.   Based on specs required by the Department of Defense, the GG-W-113 features such details as a classic black 12-hour dial with a 24-hour scale on the interior ring, tritium lumed hour markers and hands as well as a "parkerized" steel case finish, to withstand corrosion.


The History:  The Benrus company was founded in 1921 by three brothers, Benjamin, Oscar, and S. Ralph Lazrus.  With offices at the landmark Hippodrome building in New York, a factory in La Coux de Fond in Switzerland, which produced the movements for the company, as well as a factory in Connecticut that handled case production and assembly, Benrus quickly grew in popularity following advertising of their Benrus Tank model with Charles Lindbergh, as well as a campaign featuring Babe Ruth wearing one of their Sportsmen model timepieces.  The company facilitated a relationship with the US Military during World War II, contracting with them to manufacture timing elements for munitions, and later during the Vietnam War, tool watches for service members.

The Watch:  The Benrus GG-W-113 Military Watch features a 34mm case with highly domed acrylic crystal.  The GG-W-113 is powered by a 17-jewel ETA 2750 movement with a 36-hour power reserve.  The matte black dial features large Arabic numerals for the 12-hour markers, an inner 24-hour scale, triangle-shaped lumed indices at the exterior of the dial, and tritium-lumed hands.  The solid case back features engravings indicating the serial number, the part number, the production date, and the military stock number.

The Details:  This Benrus GG-W-113 Military Watch dates to the production year of 1970.  The engravings are present and readable on the case back, and the case has some minor wear consistent with the age of this timepiece.  The lumed indices have developed a pumpkin-colored patina.  Included with this timepiece is an aftermarket brown leather strap with stainless steel buckle.