Breitling Endurance Pro, Orange Ref X82310, Boxed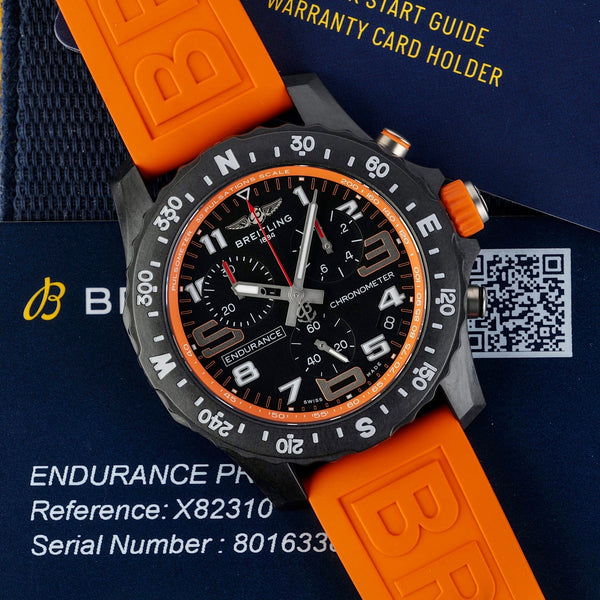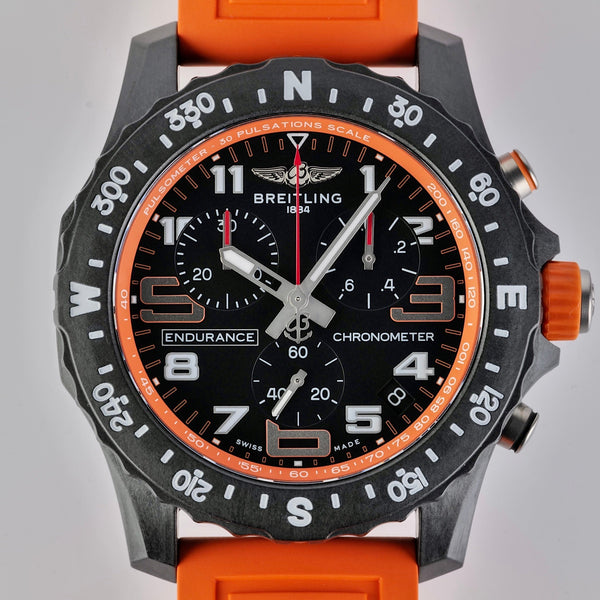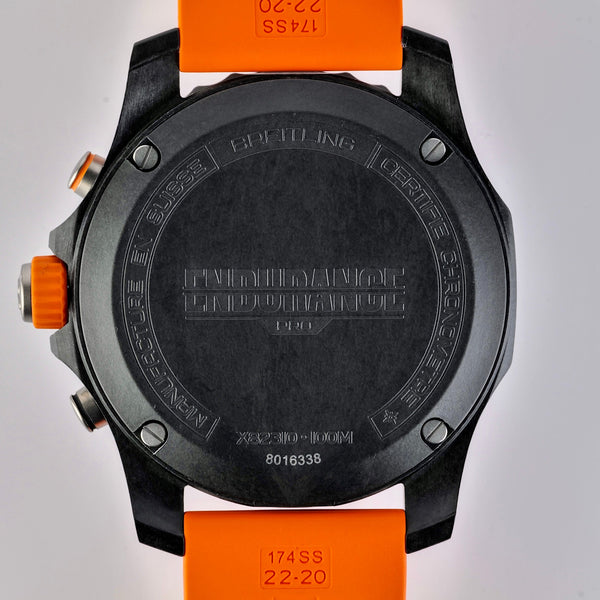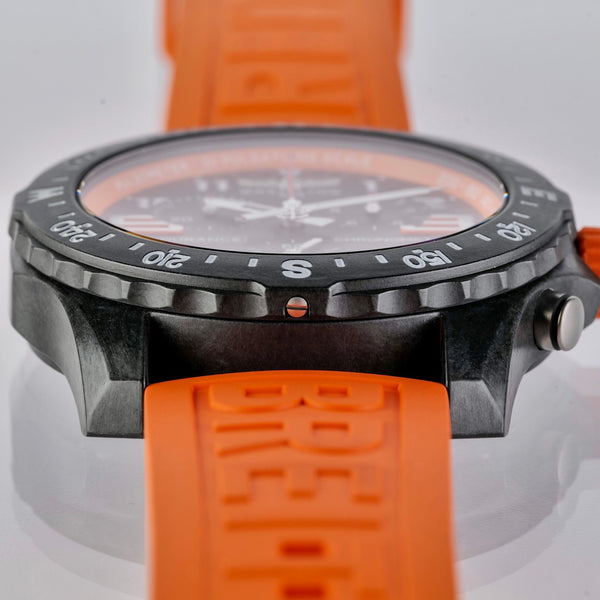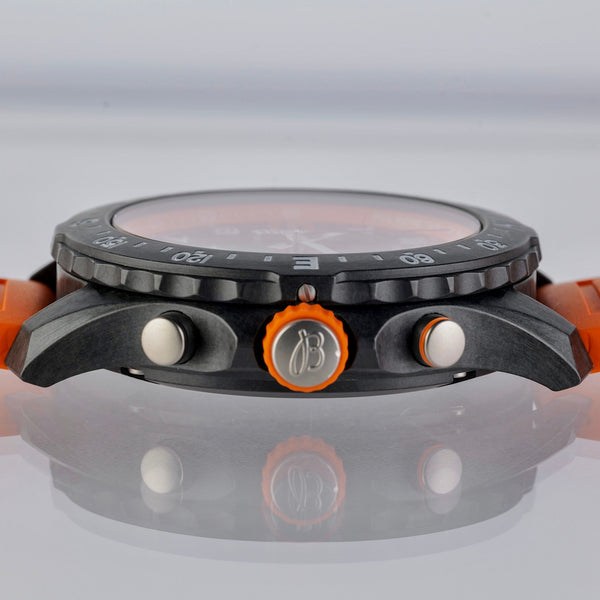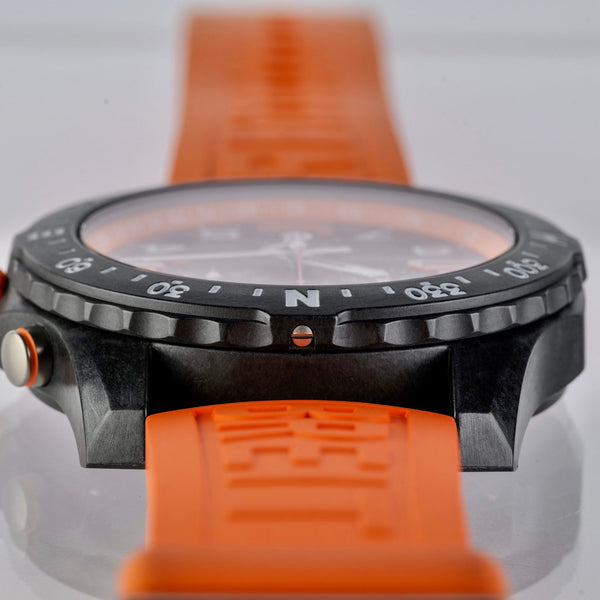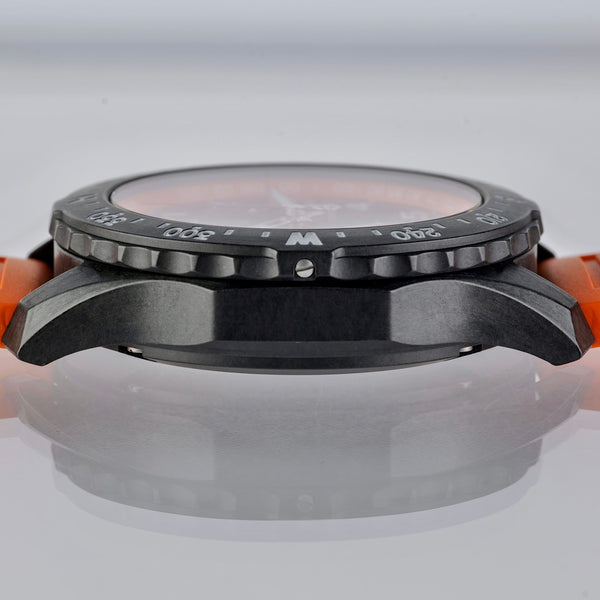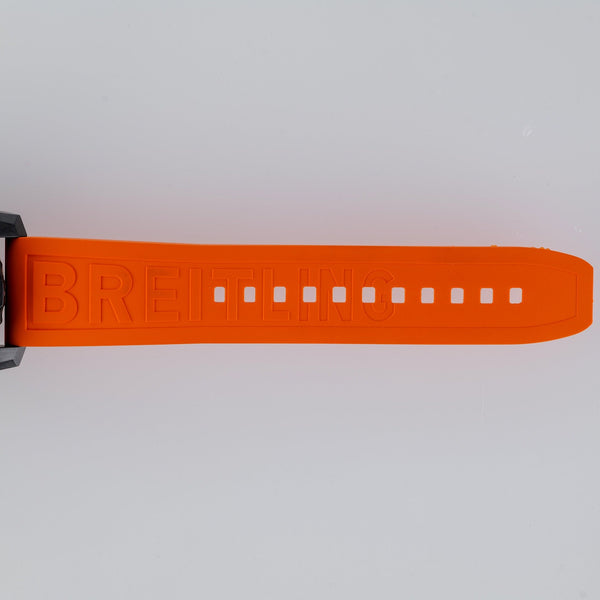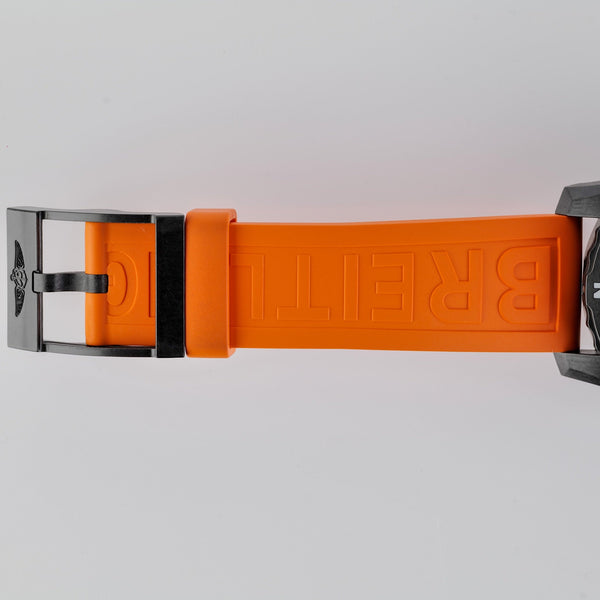 Looking for Something Like The Breitling Endurance Pro, Orange Ref X82310, Boxed?
Sign up for updates when we add pre-owned watches!
About This Watch:
The Breitling Endurance Pro Ref X82310 is a COSC Certified Chronometer Quartz Watch. Designed with Breitling's "Breitlight" Carbon Case and an ETA-based Breitling Caliber 82 thermo-compensated quartz movement, the Endurance Pro is an incredibly lightweight modern sports watch, that proves its ability to maintain accuracy and reliability through the most rugged of adventures.

The History: Breitling was established in 1884, by watchmaker Léon Breitling. His patented chronograph designs quickly gained popularity amongst industrial, military and scientific markets. Their innovative designs and technology, along with their reputation for reliability and functionality continue to make Breitling a mainstay in the watchmaking world today.

The Watch: The Breitling Endurance Pro Ref X82310 features a 44mm "Breitlight" Carbon Case with a sapphire crystal and a bi-directional rotating navigation bezel. The dial features a pulsometer scale, 1/10th second, 30-minute and a small seconds sub-dials at the 3, 6, and 9 o'clock positions, and a date window between the 4 and 5 o'clock positions. The X82310 is powered by the Breitling Caliber 82 Thermo-compensated Quartz COSC-Certified movement and is rated to 100 meters of water depth resistance.

The Details: This Breitling Endurance Pro Ref X82310 shows minimal wear, as visible in the photographs. Included with this timepiece is the international warranty card, the quick-start manual fold-out, the canvas Breitling box with suede watch holder, and the original orange rubber Breitling Endurance Strap with carbon Breitling tang-style buckle.

Close (esc)
Join the Club!
Be the first to know about new watches, incoming pre-owned finds, watch related content and more.
Age verification
By clicking enter you are verifying that you are old enough to consume alcohol.