Cartier Ballon Bleu Ref WSBB0048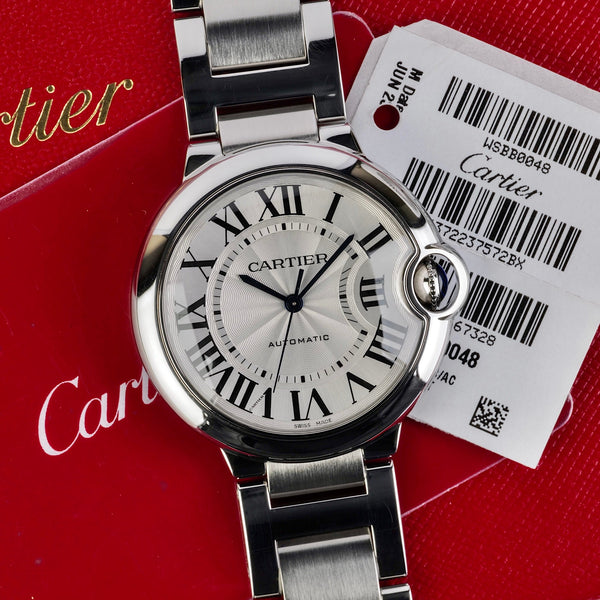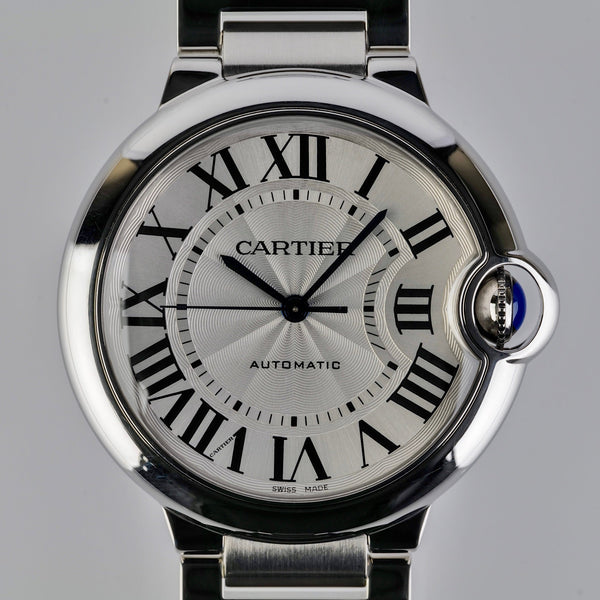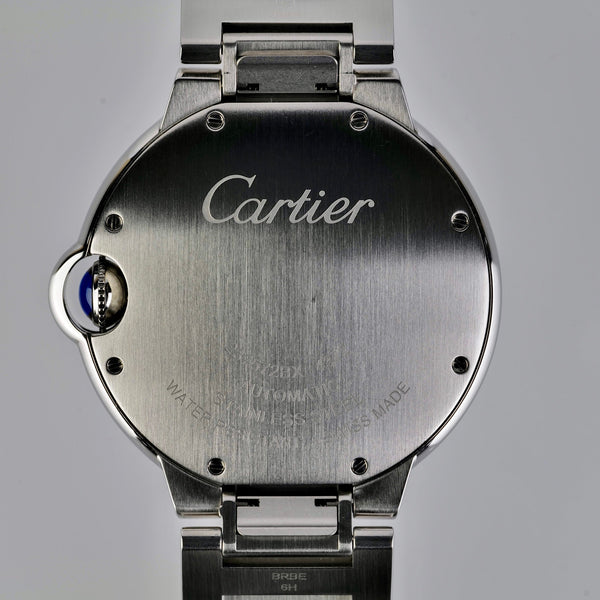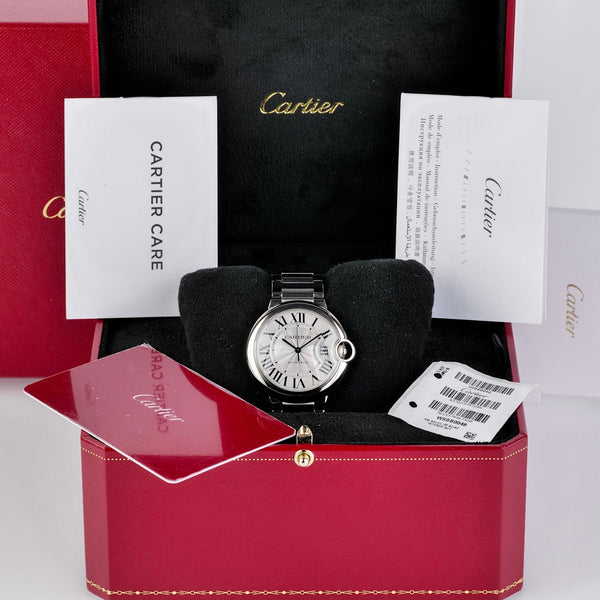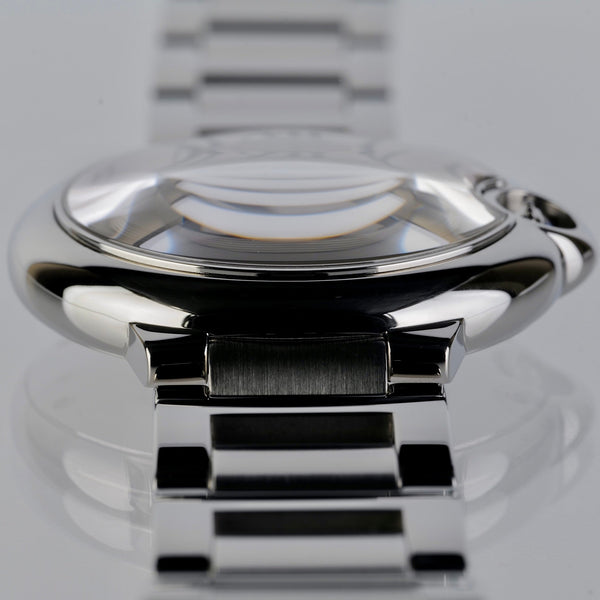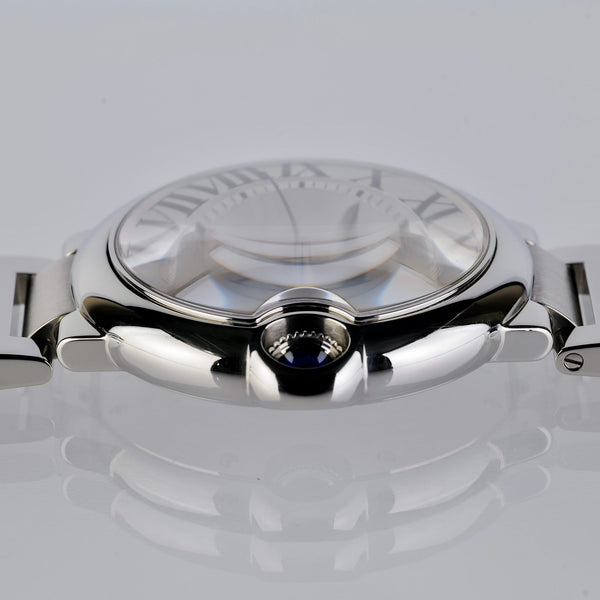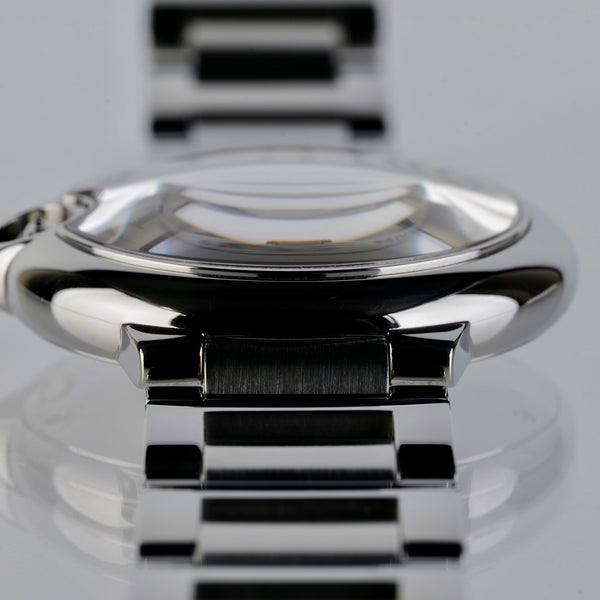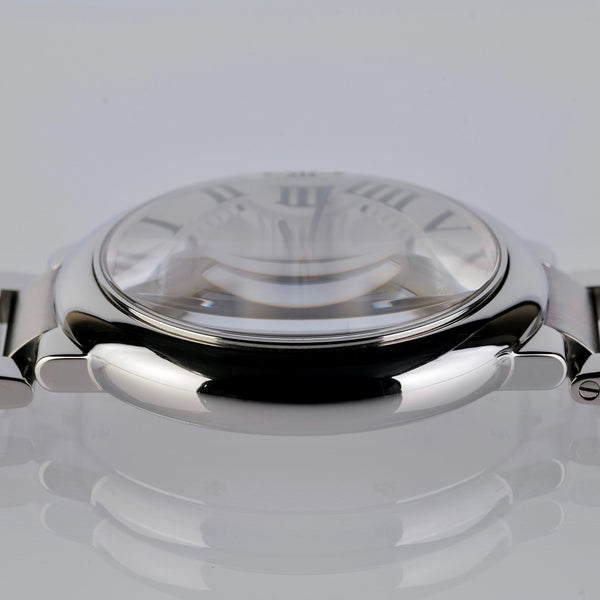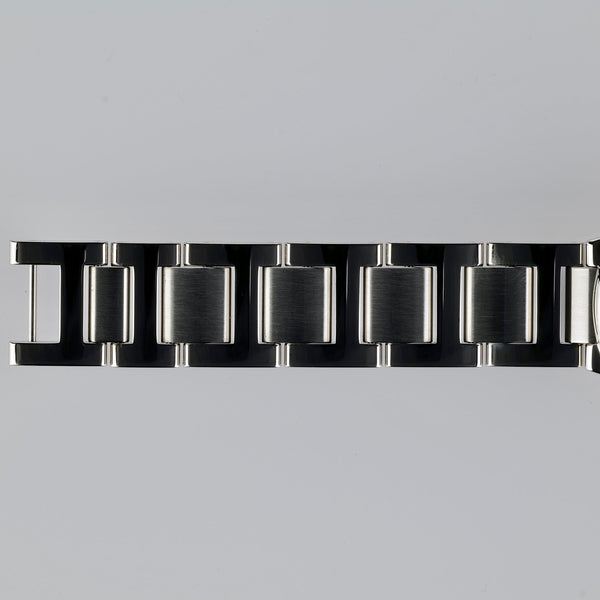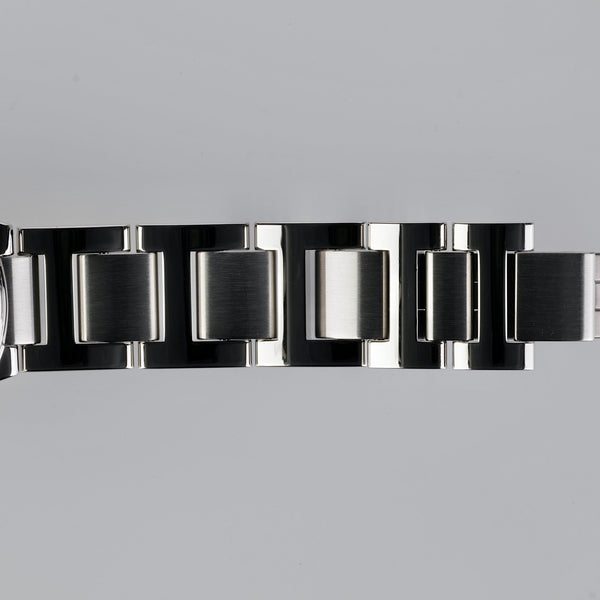 Looking for Something Like The Cartier Ballon Bleu Ref WSBB0048?
Sign up for updates when we add pre-owned watches!
About This Watch:
Sophisticated and timeless, the Cartier Ballon Bleu, housed in a round watch case with short lugs, bubble crystal, and a curved bezel is shaped much like a pebble.   The unique crown guard design gives the signature blue cabochon crown the appearance of floating off of the case.  The striking guilloché dial is filled with detail, such as the alternating wave and sunburst pattern, the large Roman numerals, and the distinct minute track which follows the form of the case design at the 3 o'clock position and is guided around the crown guard, as is the numeral three.  

The History:  The Cartier brand was founded in 1847 by Louis-Francois Cartier in Paris.  In 1904, his grandson Louis developed the brand's first wristwatch at the request of Brazilian aviator Alberto Santos-Dumont.  The first design consisted of a flat-faced watch with a square bezel and a simple-to-read dial.  The watch was named the Santos and became Cartier's first wristwatch for men.

The Watch:  The Cartier Ballon Bleu WSBB0048 features a 36mm polished steel case with a fluted crown set and a blue cabochon synthetic spinel.  The polished fixed bezel is convex, with a highly domed sapphire crystal.  The guilloché dial features Roman numerals with the Cartier text as one of the legs of the V at the 7 o'clock position.  The hands on the Ballon Bleu are sword-shaped and blued, with the fluted blue cabochon crown sitting inside the unique crown protector.  Powered by an automatic movement, the Ballon Bleu is water resistant up to 30 meters.  

The Details:  This Cartier Ballon Bleu WSBB0048 was purchased in September 2021 and is still under the manufacturer's warranty.  There is some minor wear present on the case and bezel which is visible in the photographs.  Included with this timepiece are the outer and inner boxes, the warranty card, the Cartier Care booklet, the instruction manual, the serial number stickers, the document holder and the original Cartier stainless steel bracelet.
Close (esc)
Join the Club!
Be the first to know about new watches, incoming pre-owned finds, watch related content and more.
Age verification
By clicking enter you are verifying that you are old enough to consume alcohol.