Grand Seiko Heritage Spring Drive SBGA259G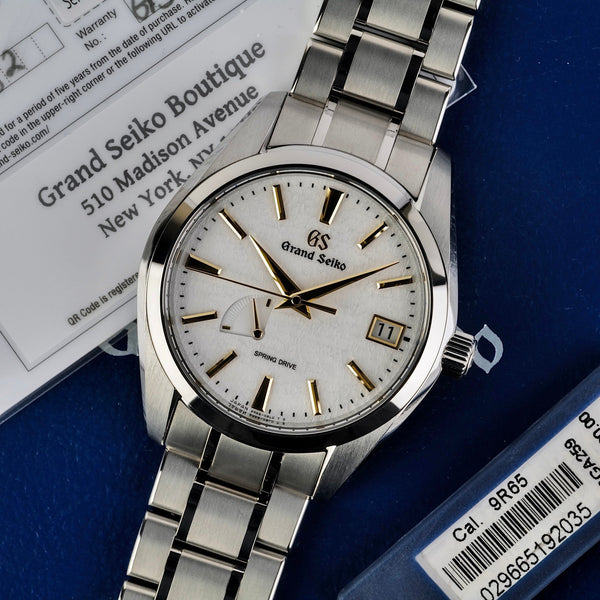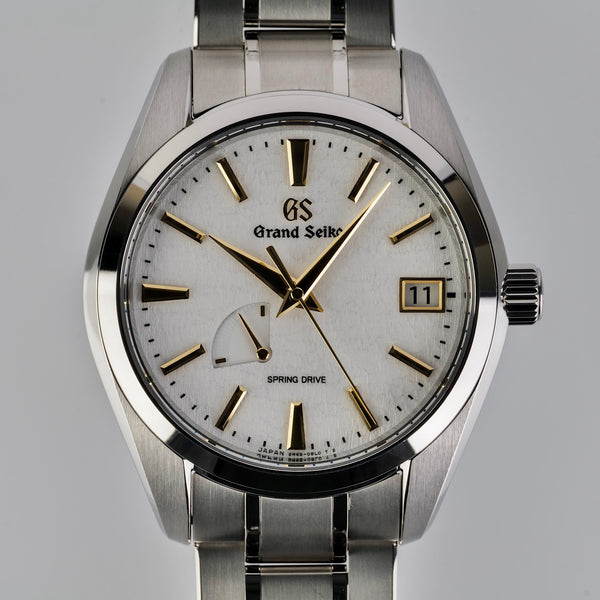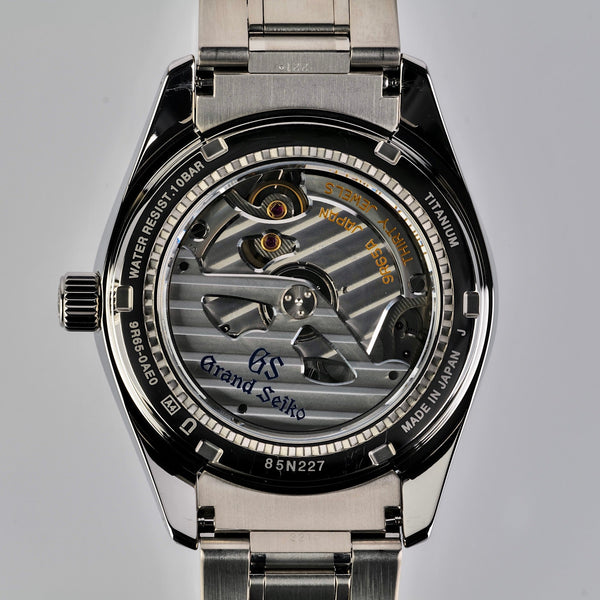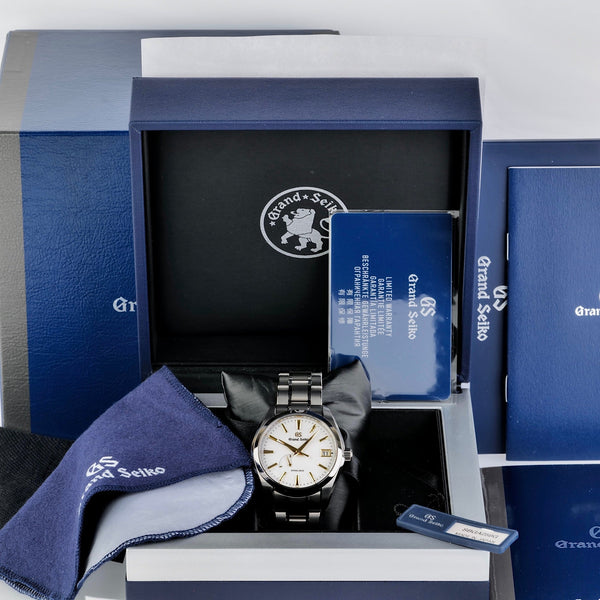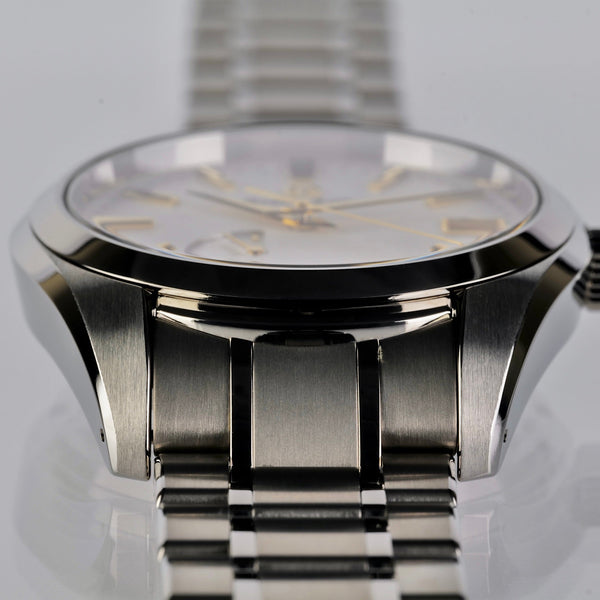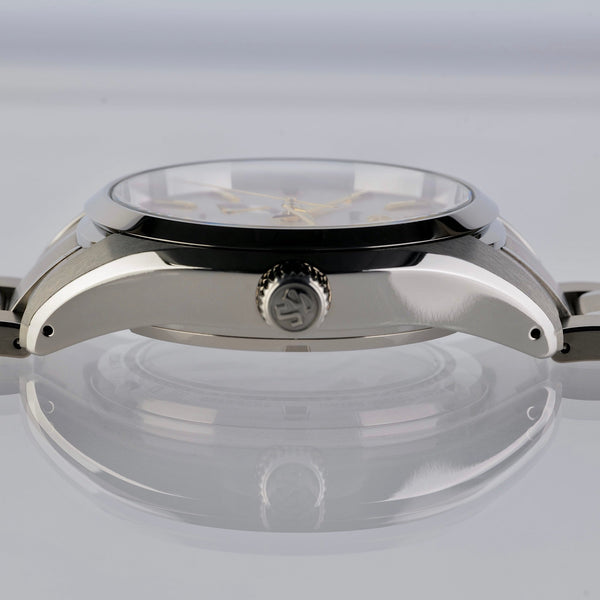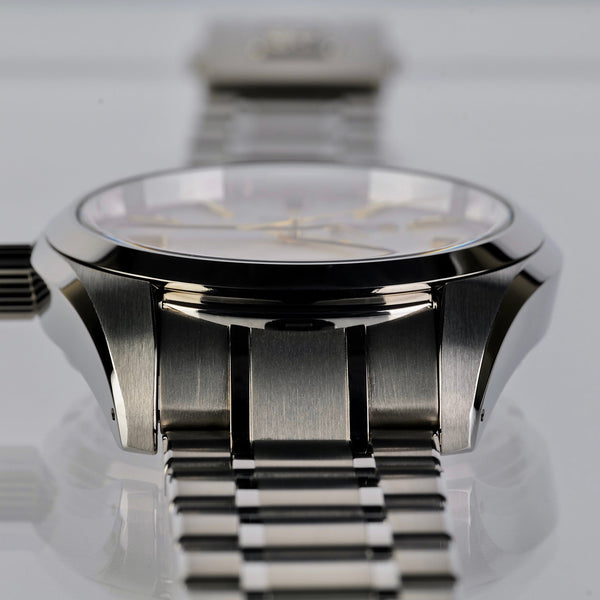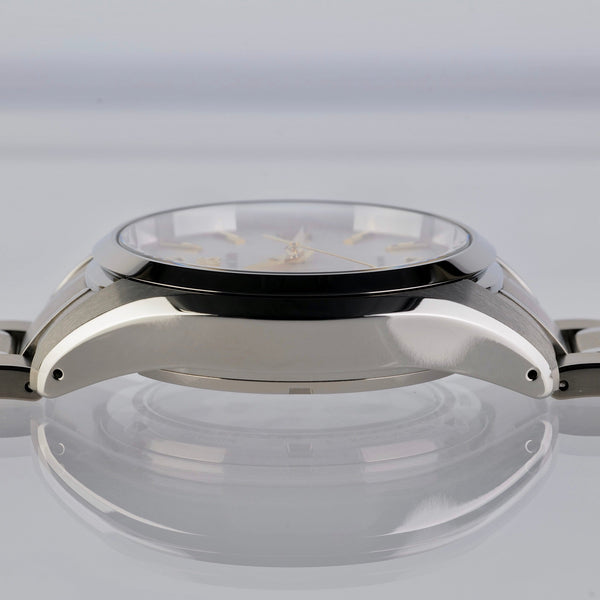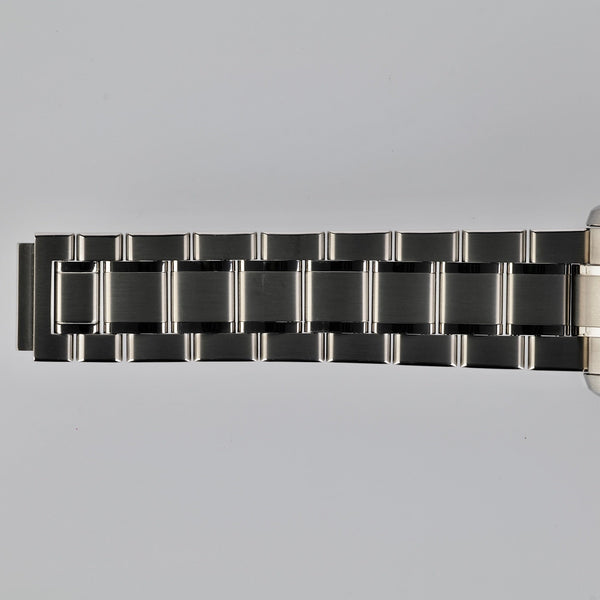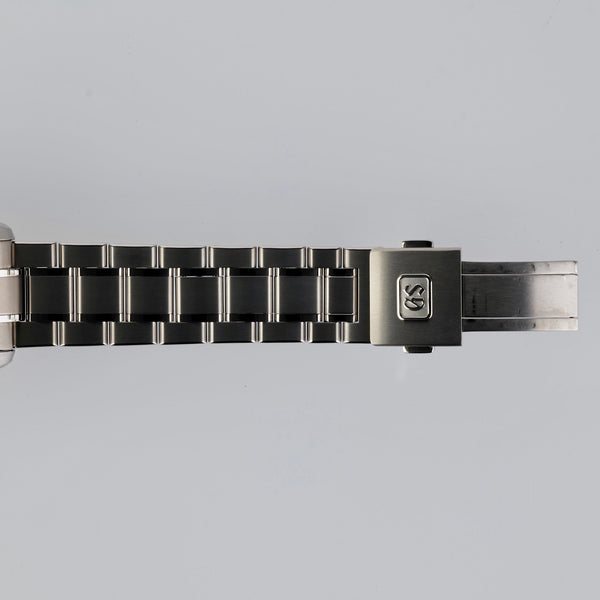 Looking for Something Like The Grand Seiko Heritage Spring Drive SBGA259G?
Sign up for updates when we add pre-owned watches!
About This Watch:

The Grand Seiko Heritage Spring Drive Ref SBGA259G, otherwise known as "The Golden Snowflake" features Grand Seiko's innovative Spring Drive Calibre 9R65 movement and was originally sold only through stand-alone Grand Seiko boutiques and the Japanese market.  Based on the popular SBGA211 model, the change from silver to gold on the hour markers, hands and logo give this timepiece depth and adds a warm touch to the cream-colored snowflake dial pattern.

The History:  In 1960, a specialized group of craftsmen set out to design and create an in-house movement for Seiko, that resulted in the Calibre 3180.  This movement became the foundation for a new line of Seiko timepieces that would become the Grand Seiko.  The pursuit was to create the "ideal watch" in every way, from precision, legibility, and beauty.  Having conquered the movement, the designers next set out to create a case and finish that modeled their idea of beauty, which included the use of zaratsu polishing.  This polishing process creates a mirror-like quality to the case finish, as well as the hands and indices, that give the Grand Seiko its distinct appearance.

The Watch:  The Grand Seiko Heritage Spring Drive Ref SBGA259G features a 41mm Titanium case with an exhibition case back and a sapphire crystal.  The dial is a textured light cream color with gold zaratsu-polished indices, hands, a date window at the 3 o'clock position, and a power reserve indicator.  Powered by a Spring Drive Caliber 9R65 movement, the SBGA259G has a 72-hour power reserve and a water resistance rating of 100 meters.

The Details:  This Grand Seiko Heritage Spring Drive SBGA259G is in very good condition, with some markings present on the backside of the lugs, which is visible in the photographs.  Included with this timepiece are the inner and outer boxes, warranty card, warranty booklet, instruction manual, serial number hangtag, watch pouch, and original titanium bracelet.
Close (esc)
Join the Club!
Be the first to know about new watches, incoming pre-owned finds, watch related content and more.
Age verification
By clicking enter you are verifying that you are old enough to consume alcohol.