IWC Aquatimer Cousteau Divers Ref IW354806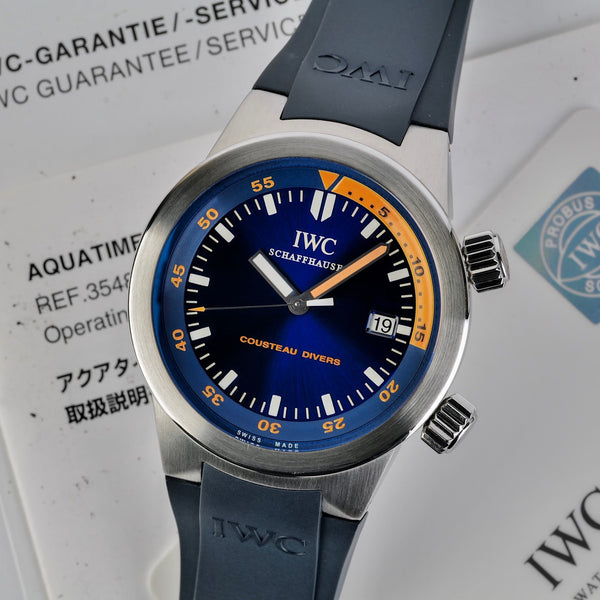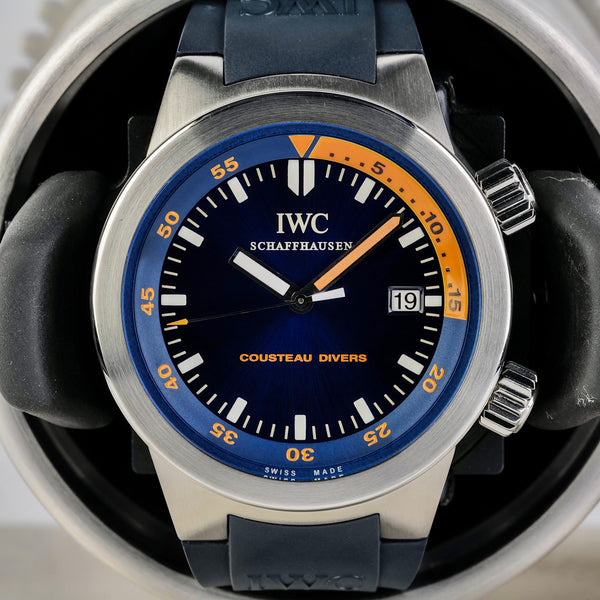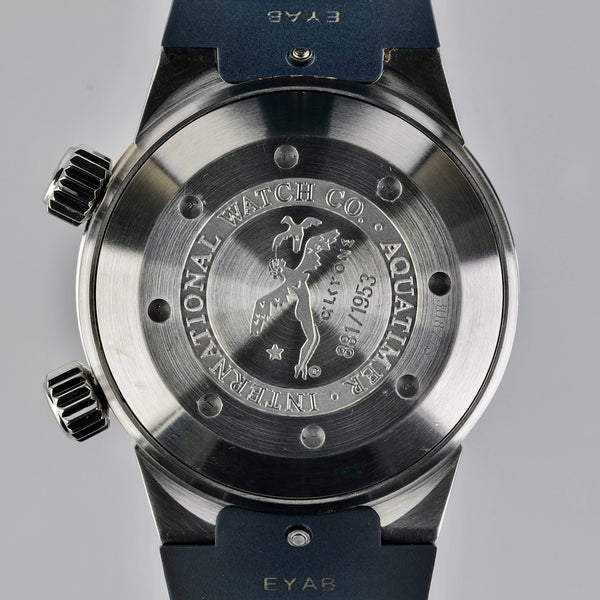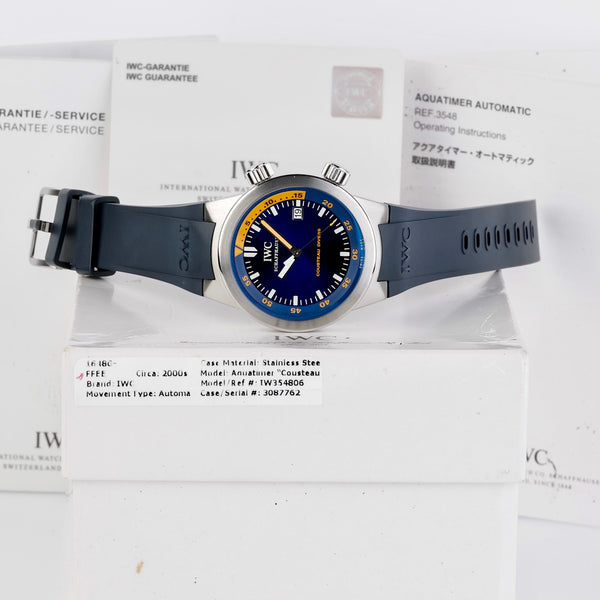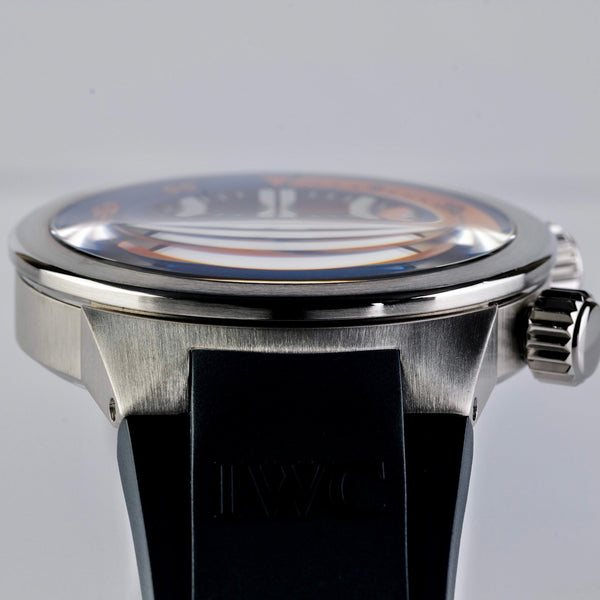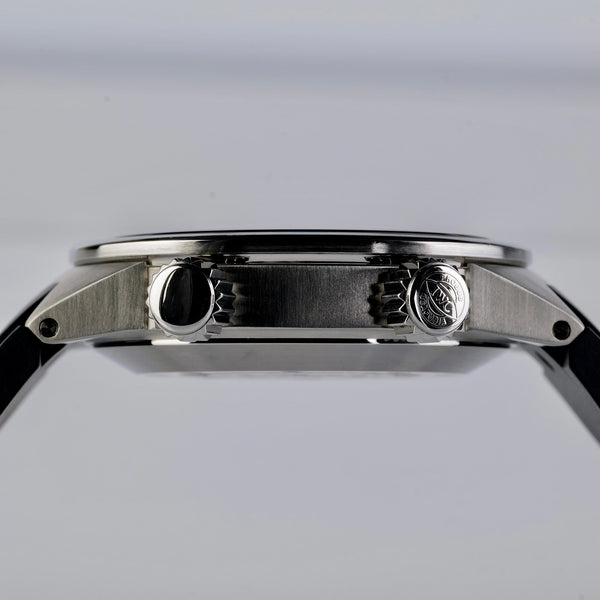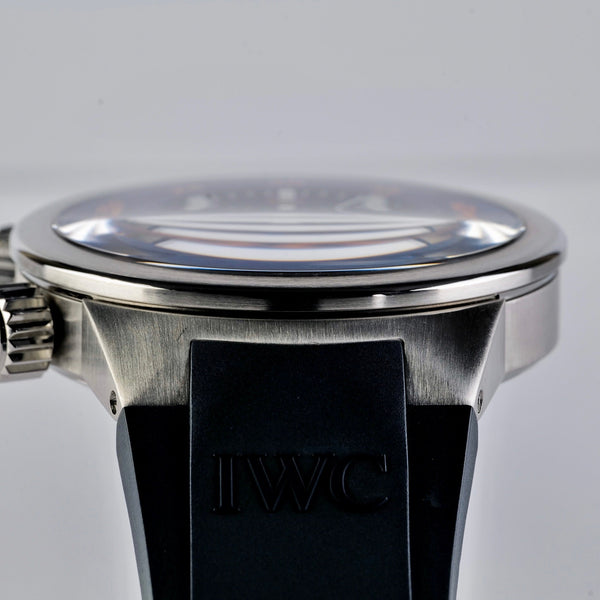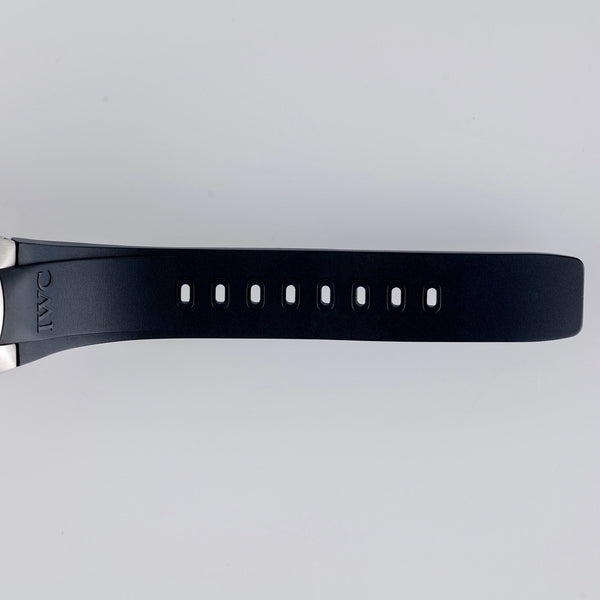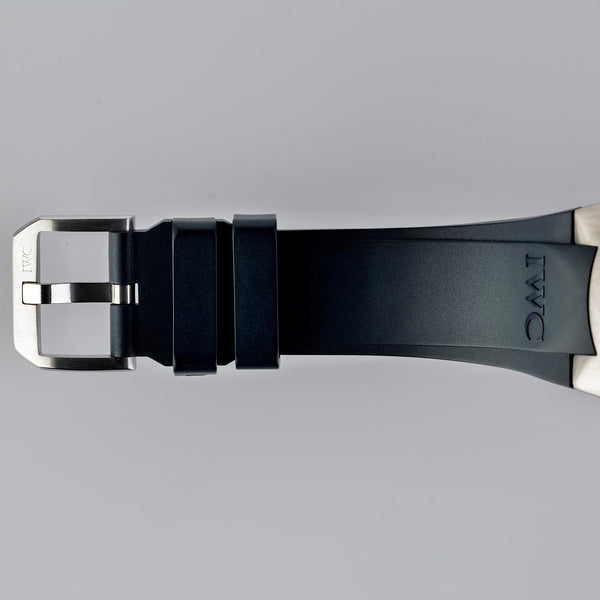 Looking for Something Like The IWC Aquatimer Cousteau Divers Ref IW354806?
Sign up for updates when we add pre-owned watches!
About This Watch:
The IWC Aquatimer Cousteau Divers Ref IW354806 made its debut in 2004, with a production run of 1953 pieces, in honor of the year that Jacques Cousteau released his book, The Silent World, where he shared stories of his life as a post-Naval officer, his ground-breaking design of the Aqua Lung, and his discoveries underneath the surface of varied ocean life and terrain.  

The History:  Founded in 1868 by an American watchmaking pioneer, Florentine Ariosto Jones, the International Watch Company launched in Schaffhausen, Switzerland.  Nestled on the banks of the Rhine River, IWC's factory began its pursuit of manufacturing watches of the highest quality, utilizing modern technology and some of Switzerland's most talented watchmakers.  The Aquatimer was first introduced to the public at Basel Fair in 1967, as one of the first true dive watches, with independent setting of the internal and external bezels.

The Watch:  The IWC Aquatimer Cousteau Divers Ref IW354806 features a 42mm stainless steel case with a sapphire crystal.  The blue dial features orange accents on the internal rotating bezel, which is set using the crown at the 4 o'clock position on the case, an orange minutes hand, an orange-tipped seconds hand, and the Cousteau Diver text in orange above the 6 o'clock position.  Powered by an IWC Calibre 30110 movement based on an ETA 2892-A2, the Cousteau Diver has a 44-hour power reserve and a water resistance rating of 1000 meters.

The Details:  This IWC Aquatimer Cousteau Diver is number 881 of 1953 pieces.  This timepiece received a full movement service in March 2021 from IWC.  The case and lugs show some wear, as visible in the photographs.  The Cousteau Diver includes the original outer and inner boxes, the warranty card, the operating instructions booklet (in Japanese), the service booklet, and an integrated IWC rubber strap with stainless steel tang buckle.
Close (esc)
Join the Club!
Be the first to know about new watches, incoming pre-owned finds, watch related content and more.
Age verification
By clicking enter you are verifying that you are old enough to consume alcohol.