MKII MMT Blackwater Ref 50717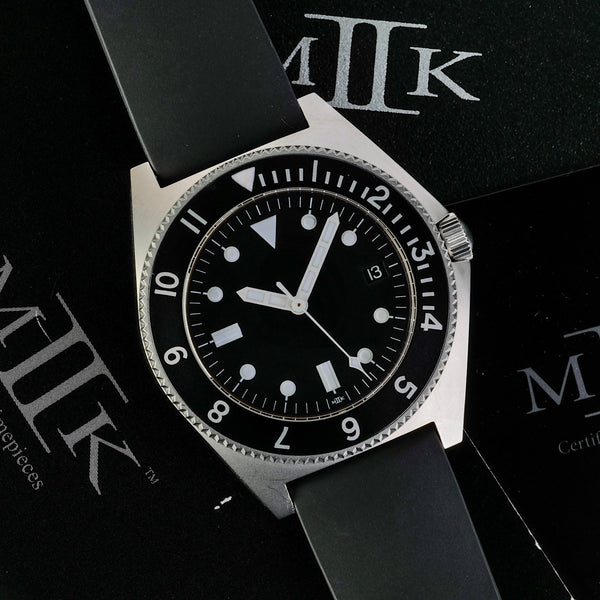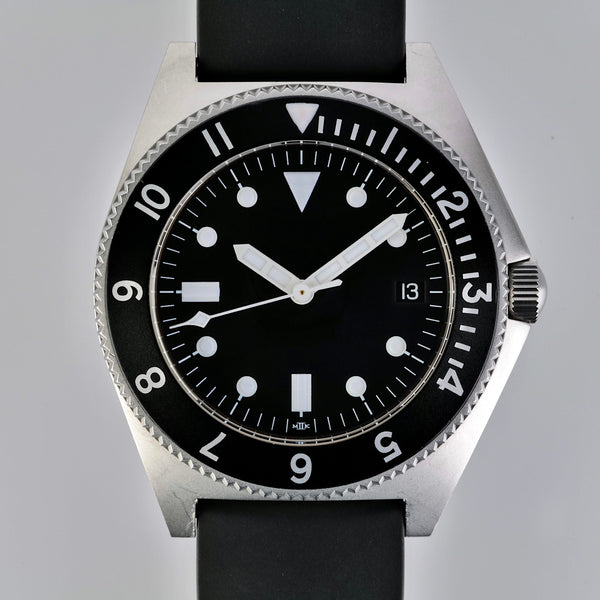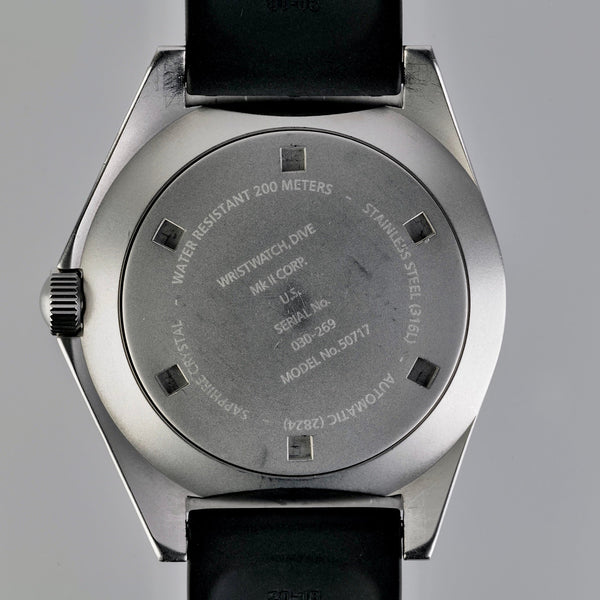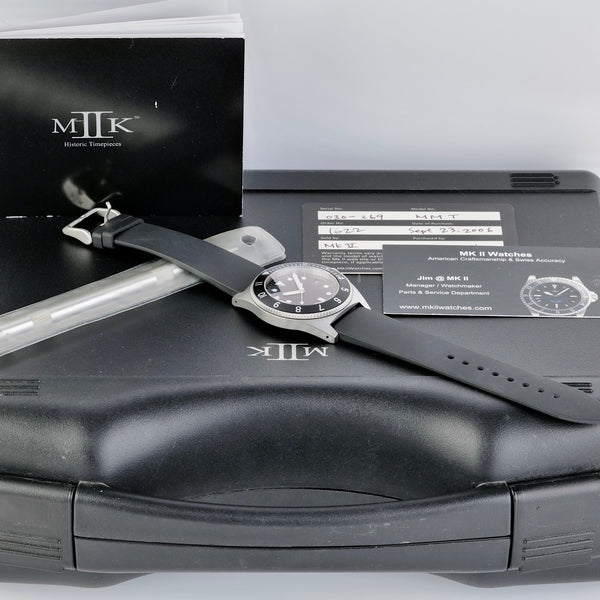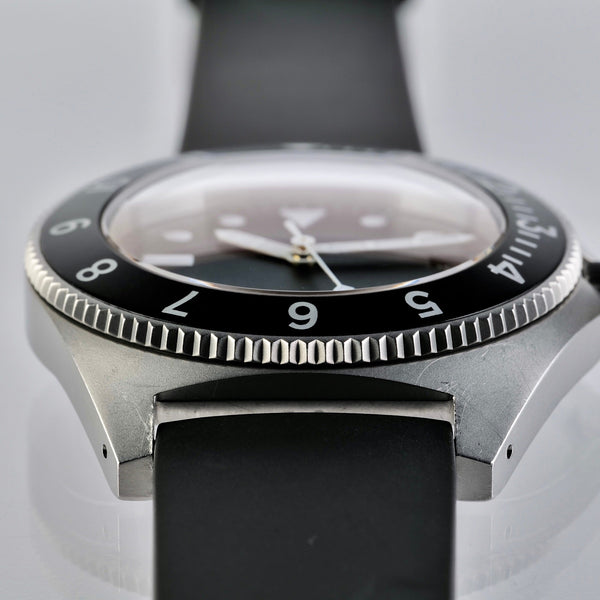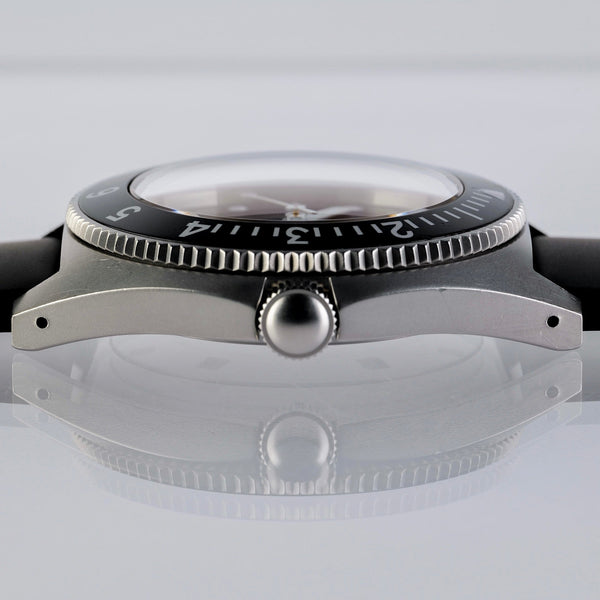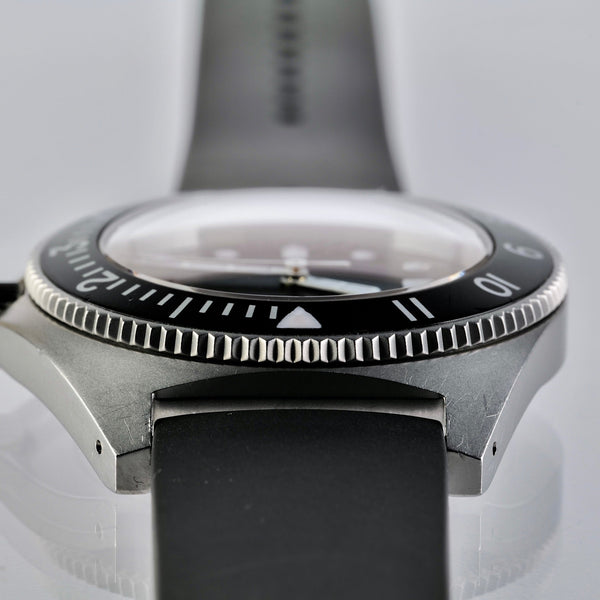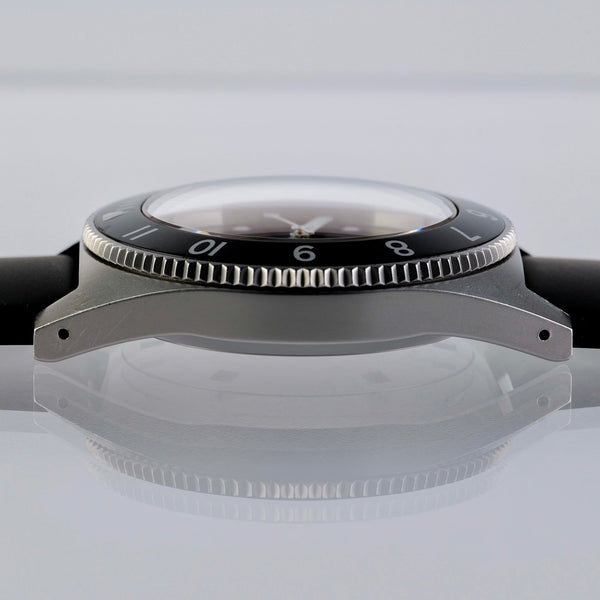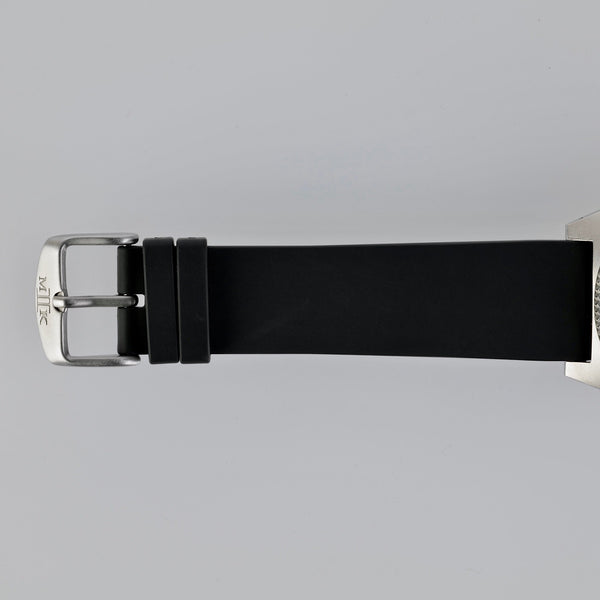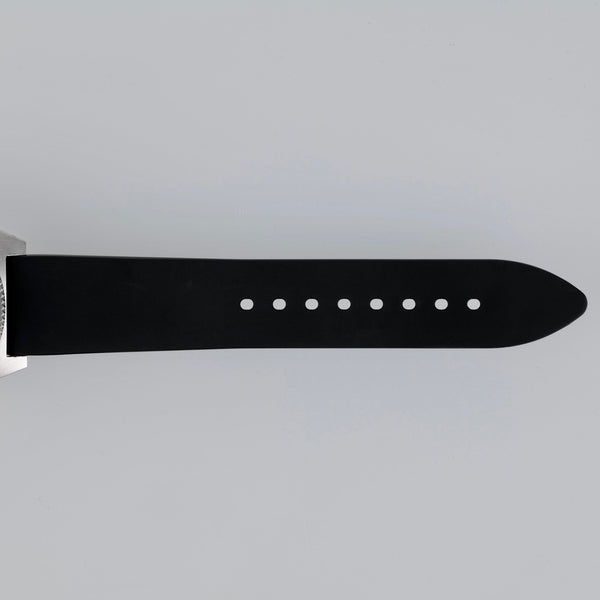 Looking for Something Like The MKII MMT Blackwater Ref 50717?
Sign up for updates when we add pre-owned watches!
About This Watch:
Based on the iconic Benrus Type I Military Watch, the MKII MMT Blackwater delivers an excellent homage to a time-honored military watch from the Vietnam War era with modern updates.

The History:  Founded in 2002, the MKII watch company is an American manufacturer specializing in producing vintage-inspired toolwatches originally produced by Japanese and Swiss watch manufacturers.

The Watch:  The MKII MMT Blackwater features a 42mm bead-blasted stainless steel case with a domed sapphire crystal and a unidirectional 12-hour bezel.  Powered by an ETA 2824 movement, the manual wind Blackwater is water resistant to 200 meters.

The Details:  This MKII MMT Blackwater was initially purchased in September 2006 and received a full movement service from the manufacturer in January 2021.  Included with this timepiece are the original watch case, strap changing tool, owner's manual, warranty card, rubber strap, and stainless steel buckle.
Close (esc)
Join the Club!
Be the first to know about new watches, incoming pre-owned finds, watch related content and more.
Age verification
By clicking enter you are verifying that you are old enough to consume alcohol.