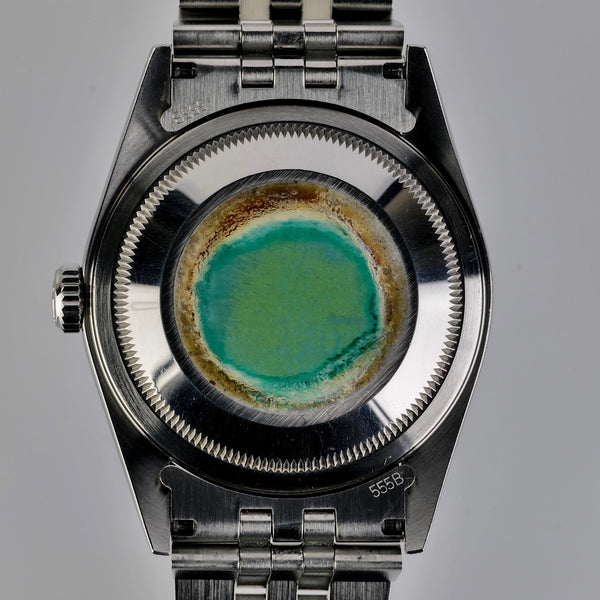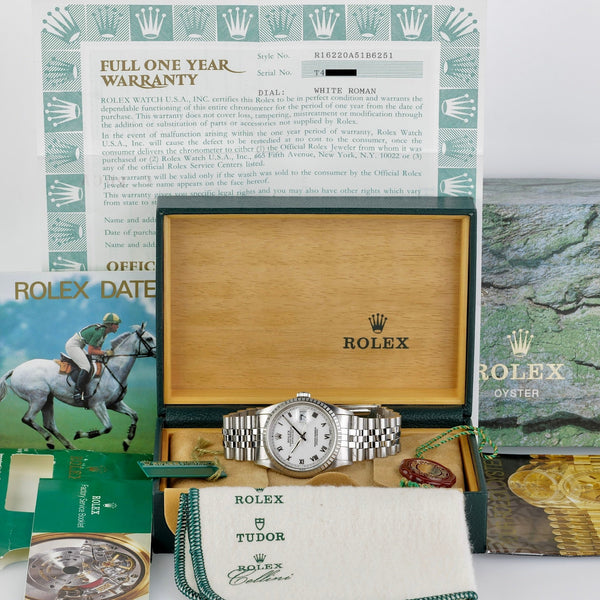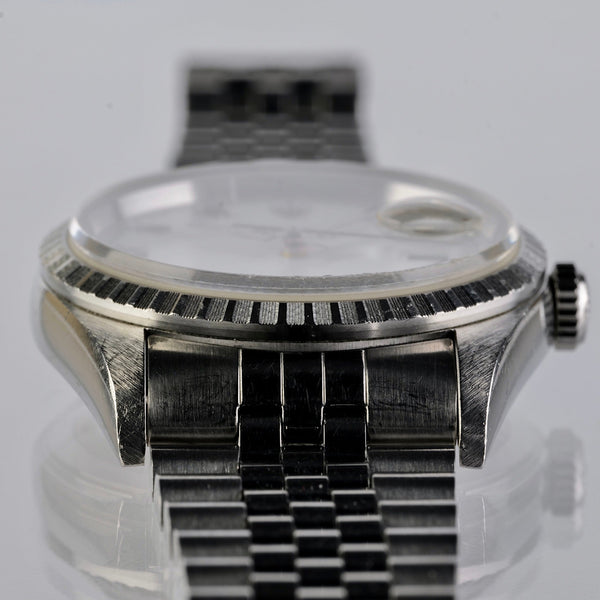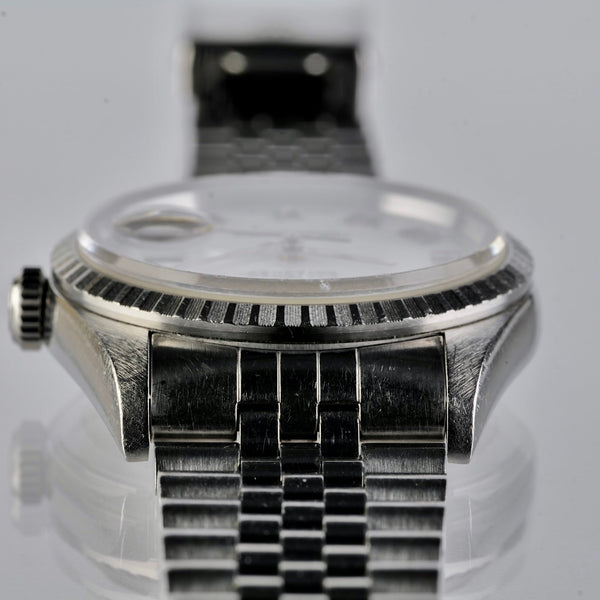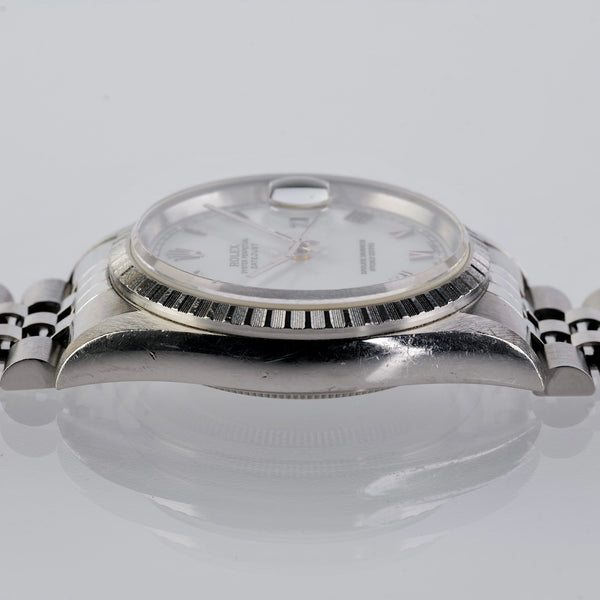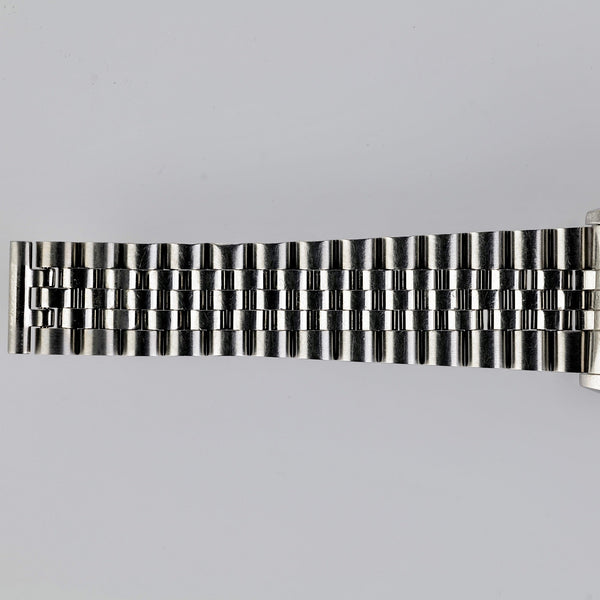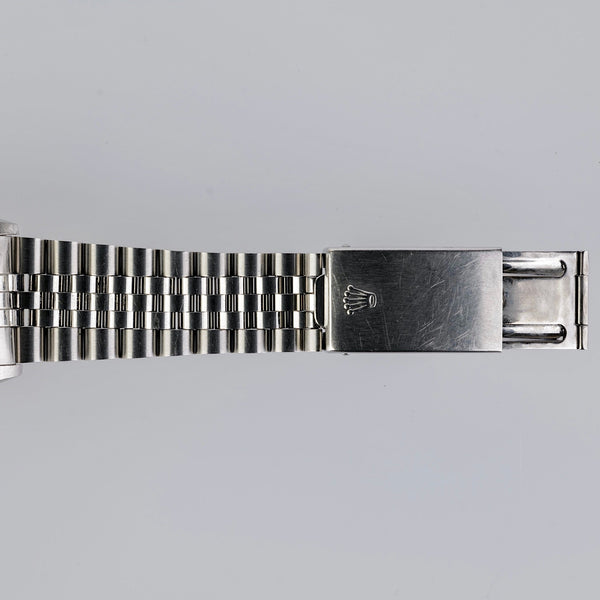 Looking for Something Like The Rolex Datejust Ref 16220?
Sign up for updates when we add pre-owned watches!
About This Watch:
The Rolex Datejust is one of the most iconic Rolex timepieces ever produced.  Introduced to the Rolex line in 1945, the Datejust quickly became one of their most popular and beloved models and continues to remain in production today.  The Ref 16220 was released in the late 1980s and became an instant classic, with its engine-turned bezel and was the first to use a sapphire crystal in a Datejust model.

The History: The Rolex brand needs no introduction.  Founded in 1905 by Hans Wilsdorf and his brother-in-law, Alfred Davis, these visionary men set out to do what had not been successfully and reliably done before.  Build a timepiece to be worn on the wrist that is highly reliable, functional, durable, and stylish.  Wilsdorf's dream was to create a watch that could accompany its owner through all facets of life and withstand any environment.  His innovative approach and high standards for quality reshaped the watch industry as a whole.  It has made the Rolex name synonymous with quality, innovation, and elegance.  

The Watch:  The Rolex Datejust Ref 16220 features a 36mm stainless steel case with a sapphire crystal, cyclops window over the date, and an engine-turned bezel.  The dial is white with Roman numeral hour markers and tritium lume plots. Powered by a Caliber 3135 movement, the 16220 has a 48-hour power reserve.

The Details:  This Rolex Datejust Ref 16220 was a single-owner timepiece purchased new from Tourneau in November 1997.  Included with this watch are the original outer and inner boxes, the serial number hangtag, the chronometer hangtag, the Rolex polishing cloth, the certificate holder, the warranty certificate, the factory service booklet, the Datejust instruction booklet, the Oyster booklet, and the original Tourneau warranty booklet.  This timepiece comes on the original 62510 H Jubilee stainless steel bracelet with 555 end-links.   The case has sharp lines and appears to be unpolished.  There is wear present on the case and crystal that is consistent with a timepiece of this age and is visible in the photographs.
Close (esc)
Join the Club!
Be the first to know about new watches, incoming pre-owned finds, watch related content and more.
Age verification
By clicking enter you are verifying that you are old enough to consume alcohol.