Seiko Kakume Automatic Chronograph Blue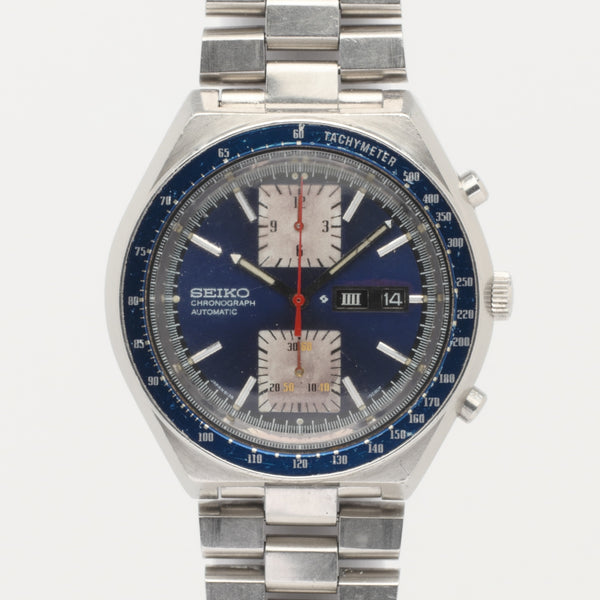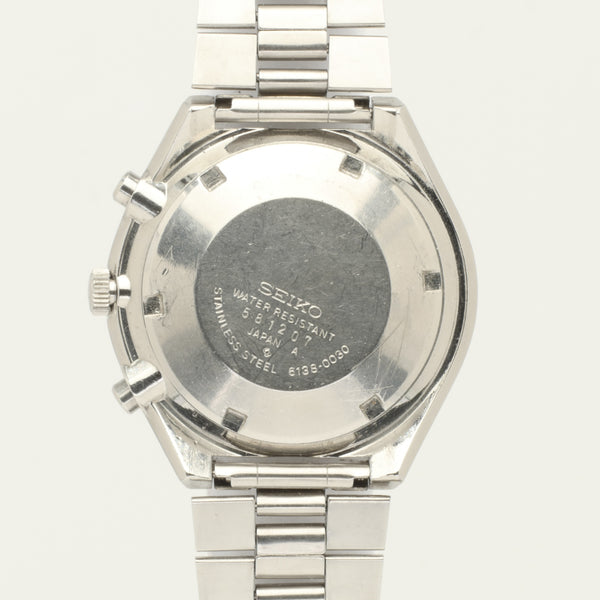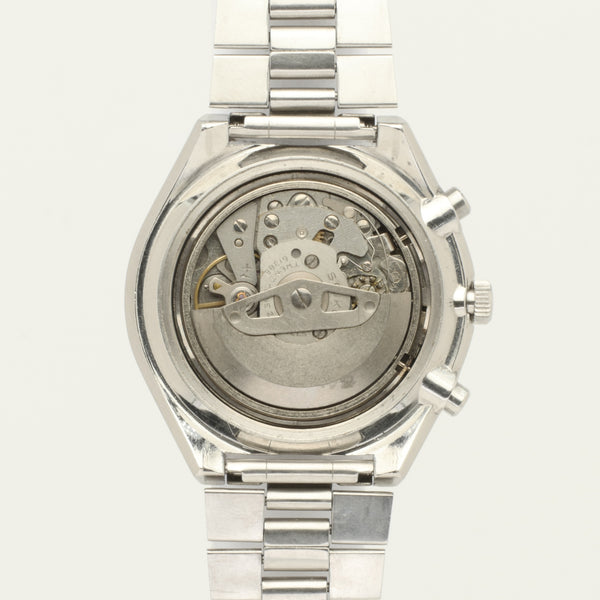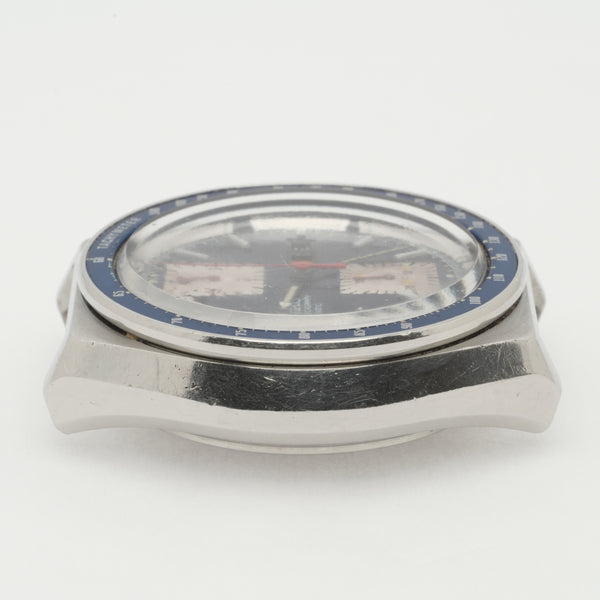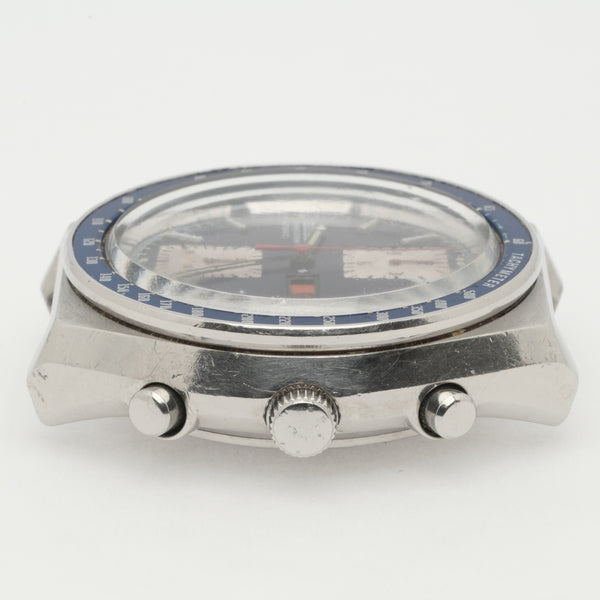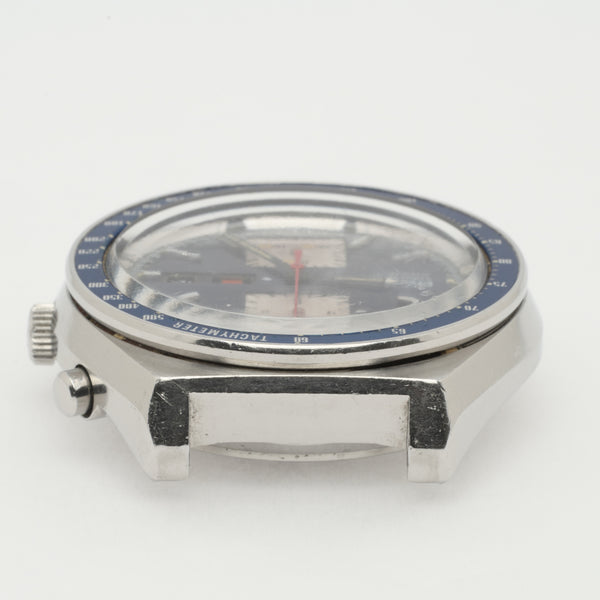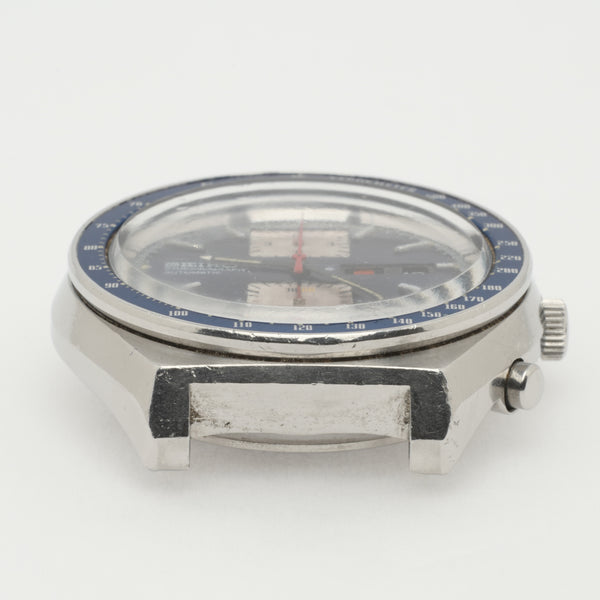 Looking for Something Like The Seiko Kakume Automatic Chronograph Blue?
Sign up for updates when we add pre-owned watches!
About This Watch:
The Seiko Kakume gets its name from the square-shaped sub-dials, as the translation for "kakume" in Japanese is "square eyes". The watch was designed both as an automatic and hand windable with a quickset for the day and date features, which was not common for early Seiko timepieces. With its hefty stainless steel case and bracelet, colorful dial, and tachymeter bezel, the Kakume is an eye catcher.

The History: Seiko began its rich history in 1881 when Kintaro Hattori opened a shop repairing and selling watches in central Tokyo. Eleven years later, he opened a factory called the Seikosha Factory and began building wall clocks, and later pocket watches. After an earthquake and fire destroyed the original factory, Hattori reopened with a new vision, which became the beginnings of what we know as Seiko today. A true pioneer in watchmaking, Seiko developed the first Japanese-made divers watch, as well as one of the first automatic chronograph watches with the 6139 movements, known as The Pogue, because of its unofficial use as the first automatic chronograph watch in space during the NASA Skylab4 Mission by Col. Pogue.

The Watch: The Seiko Kakume 6138-0030 has a unique blue dial that features two square silver-colored sub-dials at the 12 and 6 o'clock positions, along with both day and date windows at the 3 o'clock position. The stainless steel case and screw-down case back hold the in-house Seiko 6138 chronograph movement. The hour and minute hands are black with lume-filled arrow points at the tips. There are small lume plots at the 6 and 9 o'clock positions, as well as double lume pots at the 12 o'clock position.

The Details: This Seiko Kakume 6138-0030 is in good condition. There are some wear marks and scratches on the case and case back, as visible in the photos. The bezel also has some scratches, as does the crystal. The silver sub-dials show some patina and discoloring. All hour markers and hands are present. The stainless steel bracelet is in good condition with some wear marks.

Close (esc)
Join the Club!
Be the first to know about new watches, incoming pre-owned finds, watch related content and more.
Age verification
By clicking enter you are verifying that you are old enough to consume alcohol.