Seiko Presage Chronograph Ref SRQ025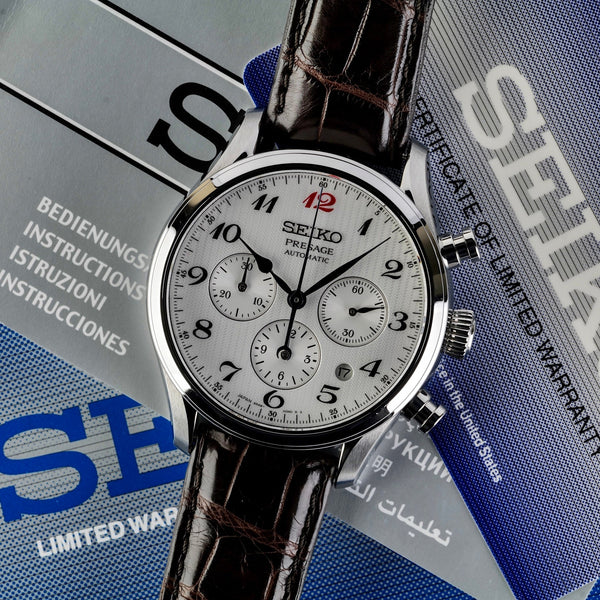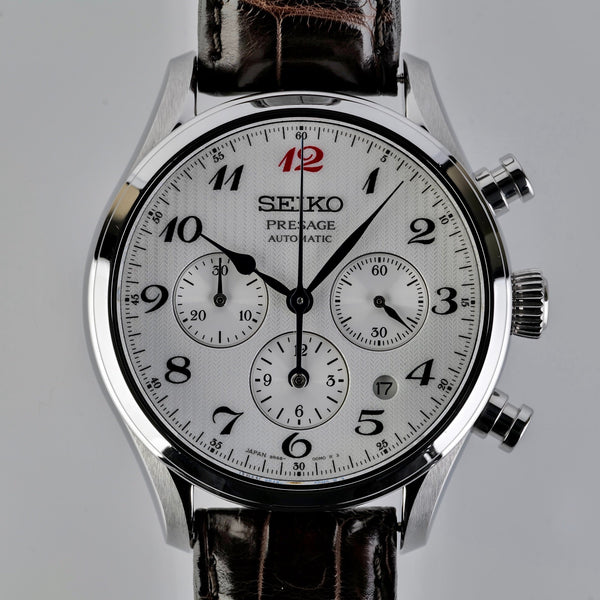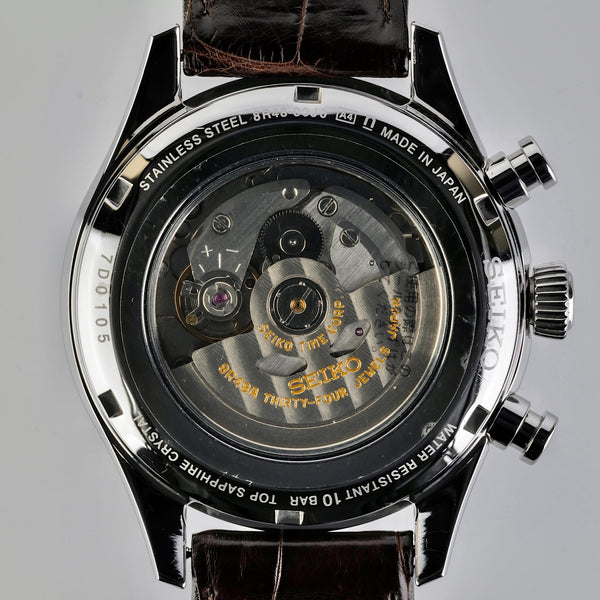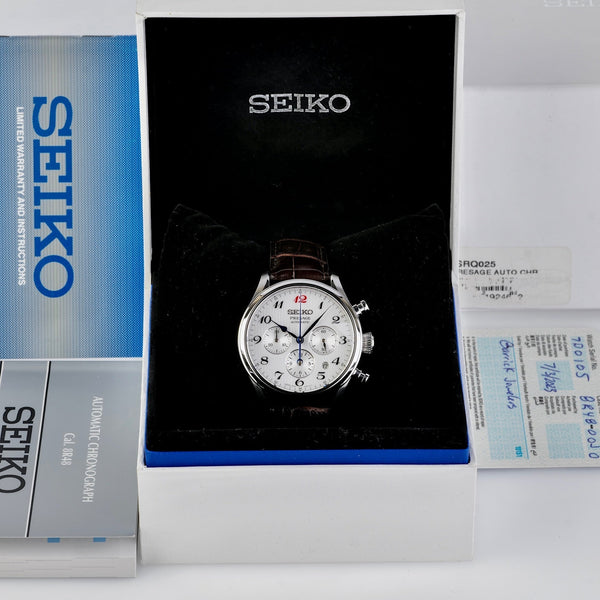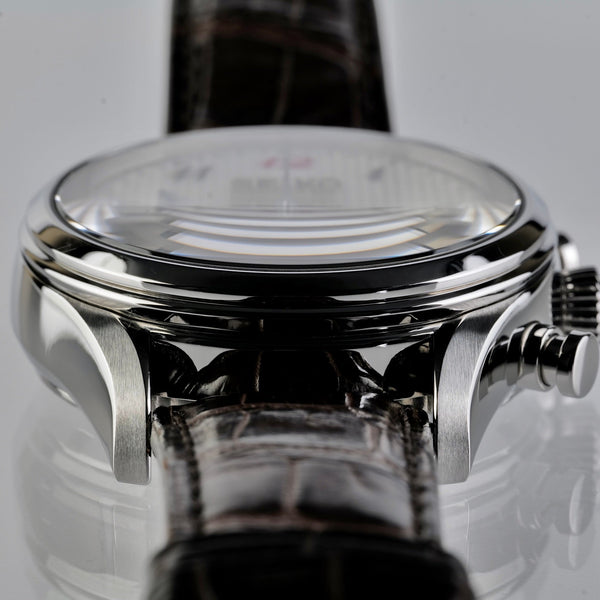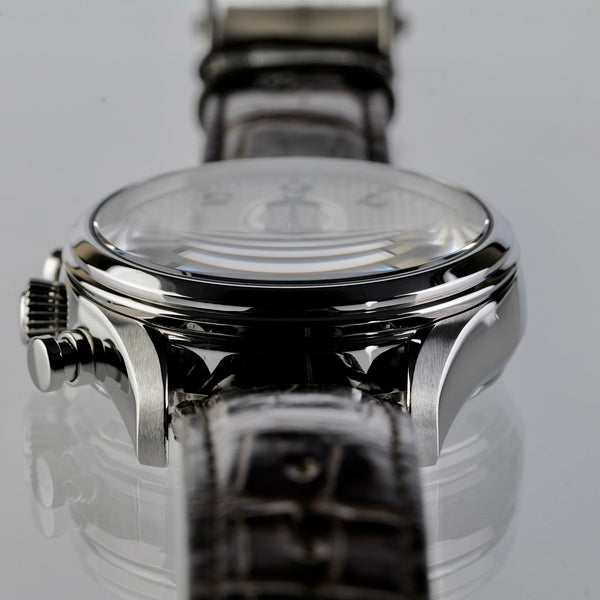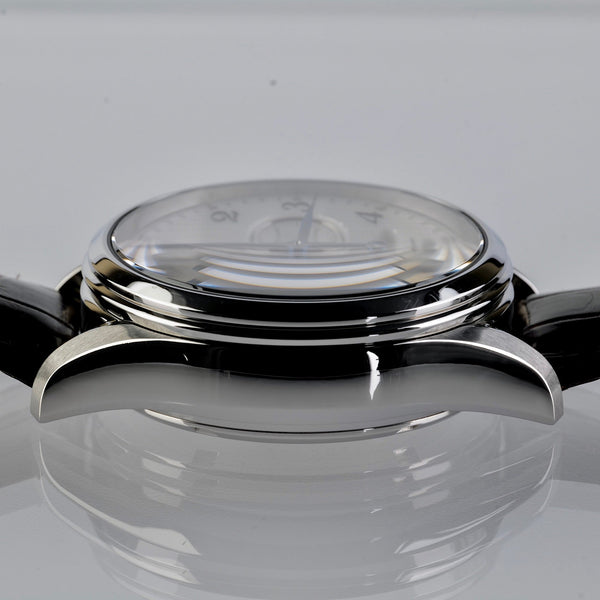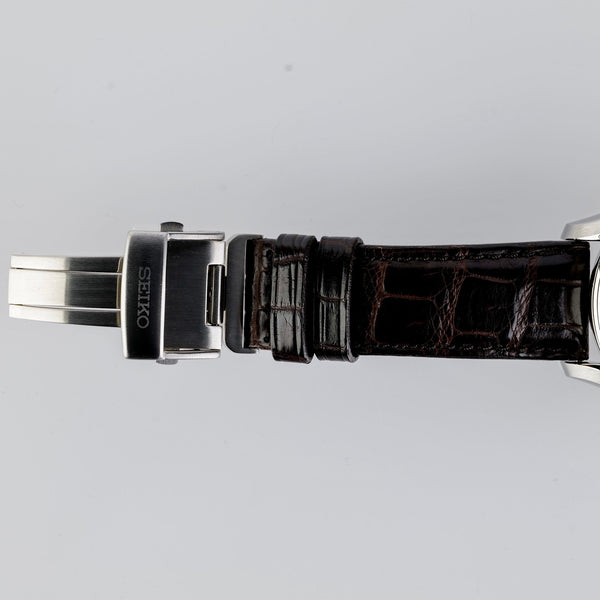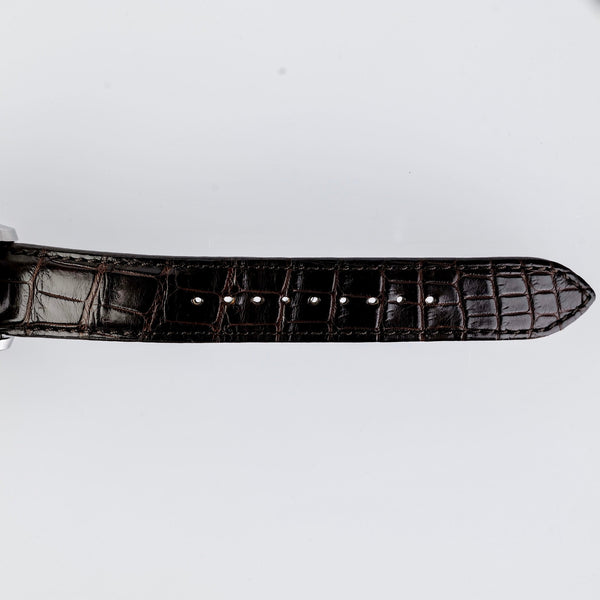 Looking for Something Like The Seiko Presage Chronograph Ref SRQ025?
Sign up for updates when we add pre-owned watches!
About This Watch:
The Seiko Presage Chronograph Ref SRQ025 hails from Seiko's Presage Craftsmanship Series.  Designed with dials that showcase the many sophisticated and traditional Japanese techniques by craftsmen using various materials, the Presage series presents a uniquely Japanese aesthetic that reflects the history of Japanese watchmaking.  

The Watch:  The Presage Ref SRQ025 features a 42mm polished stainless steel case with a domed sapphire crystal and an exhibition case back.  The textured dial features three sub-registers at the 3, 6, and 9 o'clock positions, a date window between the 4 and 5 o'clock positions, Breguet-style numerals for the hour markers, spade-style blued hour, minute and a blued chronograph seconds hand with a crescent-shaped end.  Powered by the self-winding Calibre 8R48 movement, the SRQ025 has a 45-hour power reserve and a water resistance rating of 100 meters.

The Details:  This Seiko Presage Chronograph Ref SRQ025 was purchased from an authorized dealer in July 2023.  Some wear is visible on the case and case back, which is visible in the photographs.  Included with this timepiece are the outer and inner boxes, instruction booklet, warranty booklet, warranty card, and the original brown crocodile leather strap with Seiko three-fold clasp.
Close (esc)
Join the Club!
Be the first to know about new watches, incoming pre-owned finds, watch related content and more.
Age verification
By clicking enter you are verifying that you are old enough to consume alcohol.