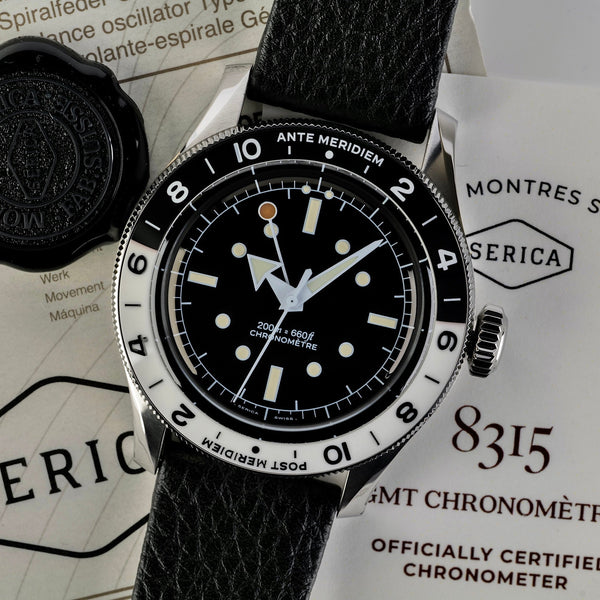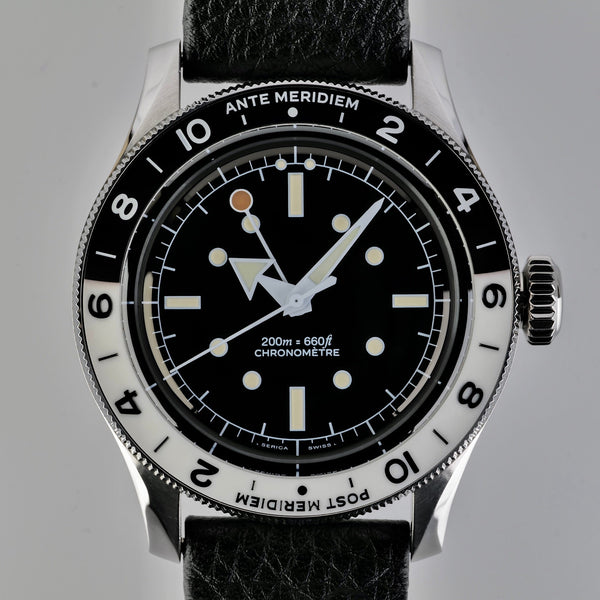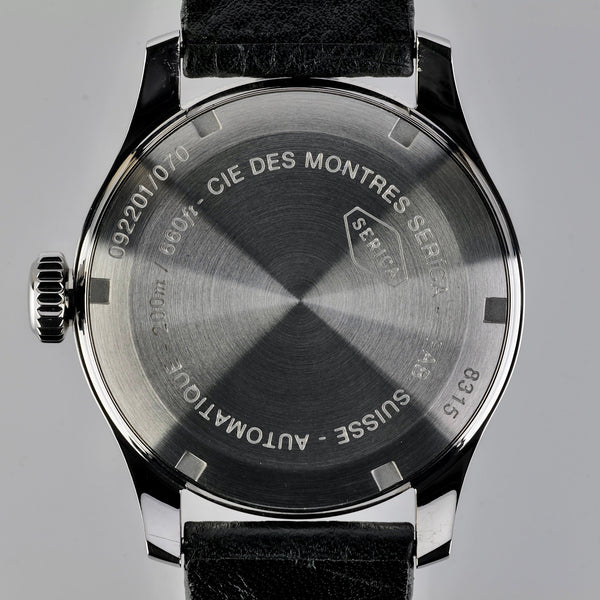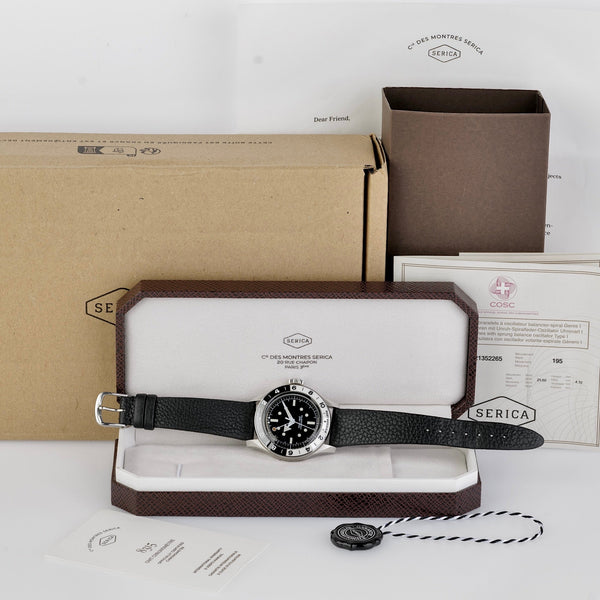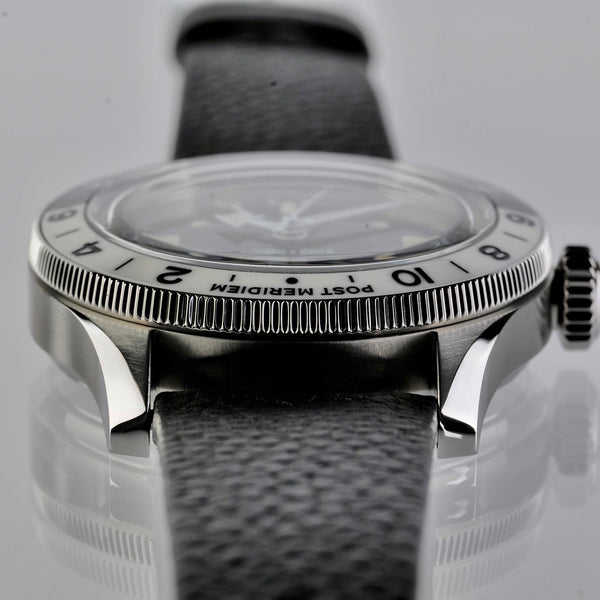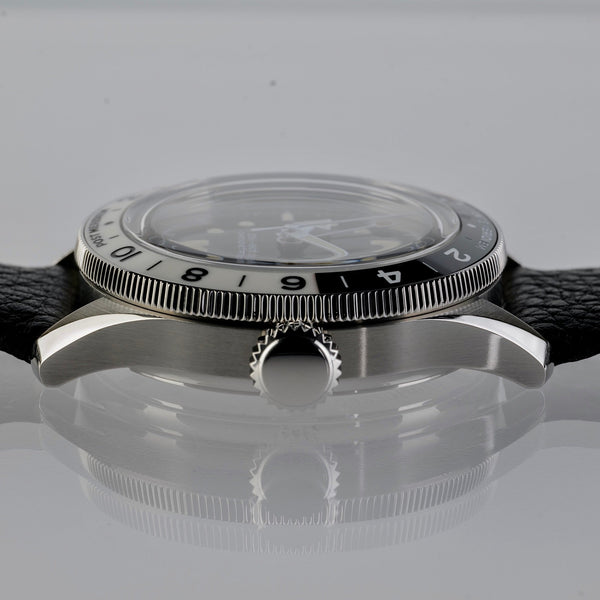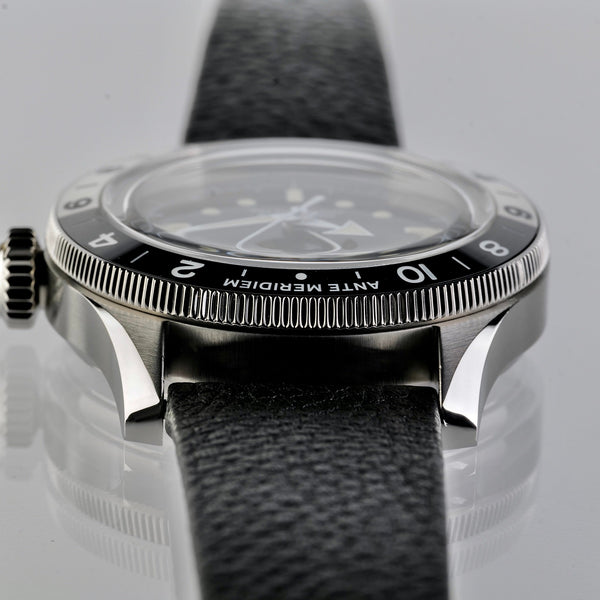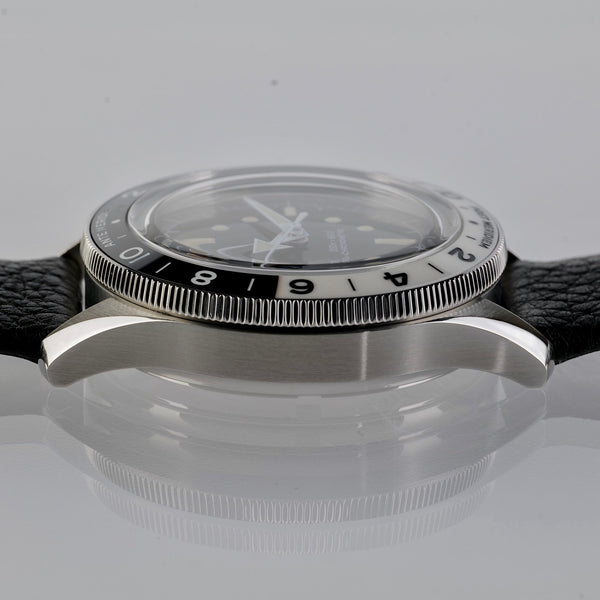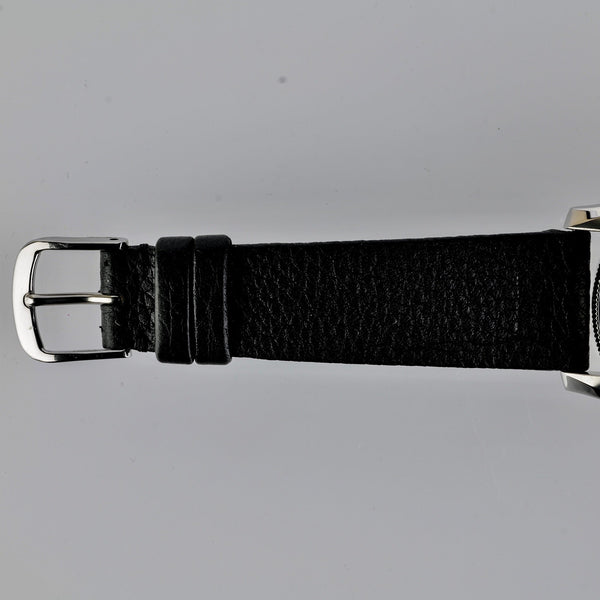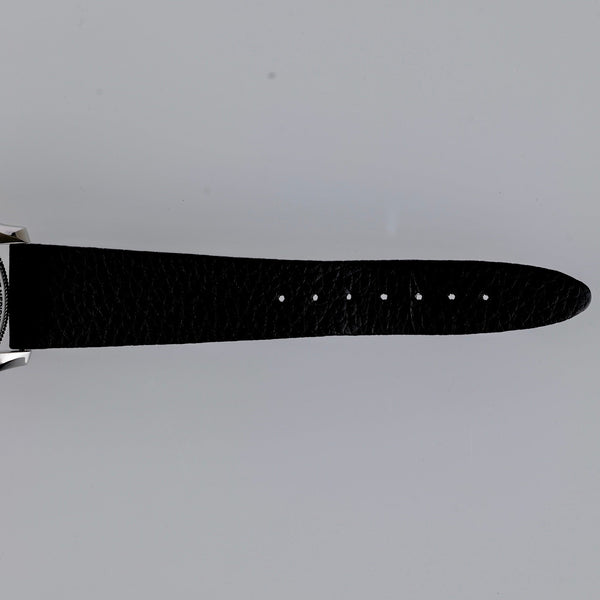 Looking for Something Like The Serica GMT Ref 8315?
Sign up for updates when we add pre-owned watches!
About This Watch:  
The Serica GMT 8315 is a COSC-certified GMT timepiece with a unique bezel design with a distinct designation for the second time zone in AM and PM.  With its sizeable lumed hour plots, broad arrow hour and minute hands, and dateless dial, the GMT 8315 is easy to read under any lighting conditions.

The History:  Serica was founded in 2019 by Jérôme Burgert and Gabriel Vachette, who teamed together to produce sophisticated timepieces that meet the highest standards in watchmaking.  Their initial timepiece, the Serica Field Watch W.W.W., was released in 2019, followed by the Ref 4512 in 2020.  The release of the 8315 marks the first GMT timepiece produced by the company.

The Watch:  The Serica GMT 8315 features a 39mm stainless steel case with a domed sapphire crystal.  The bezel is a single-block, two-tone black and white ceramic 24-hour bidirectional rotating bezel separated into two 12-hour sections, with a designation for day and night.  The 8315 is powered by a SOPROD C125 COSC self-winding movement with a 40-hour power reserve and a water resistance rating of 200 meters.  The black dial of the Serica GMT features large lume plots for the hour markers, broad arrow hour and minute hands,  a sword-type seconds hand, and an orange lollipop-style GMT hand.  

The Details:  This pre-owned Serica GMT Ref 8315 shows minimal wear, which is visible in the photographs.  Included with this timepiece are the outer and inner boxes, original purchase letter, warranty and instruction manual card, the COSC certificate, COSC hangtag, and the original black leather Serica strap with stainless steel buckle.
Close (esc)
Join the Club!
Be the first to know about new watches, incoming pre-owned finds, watch related content and more.
Age verification
By clicking enter you are verifying that you are old enough to consume alcohol.