Ulysse Nardin Maxi Marine Chronometer Ref 263-67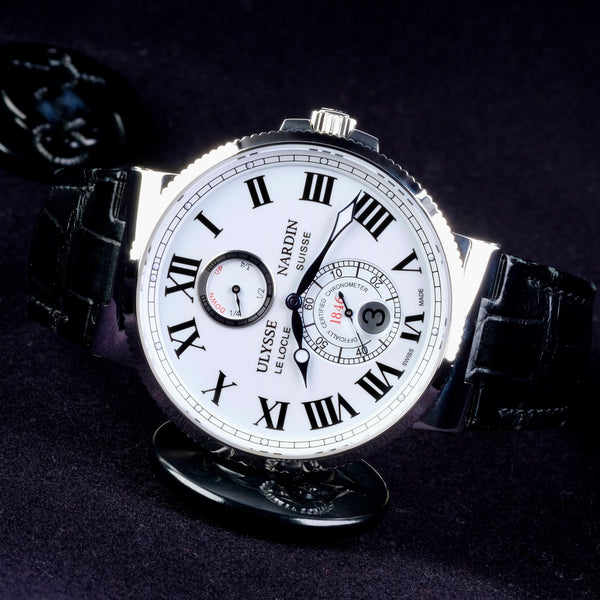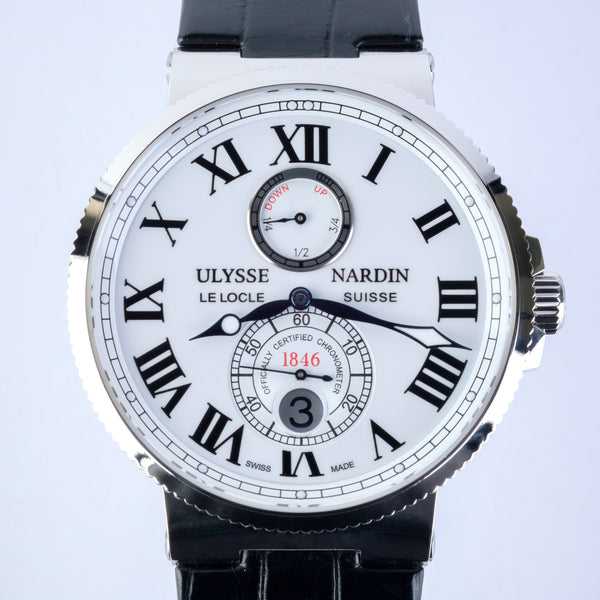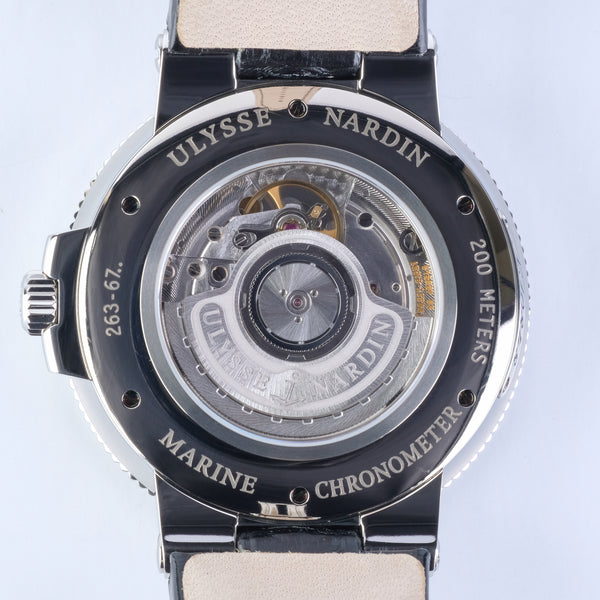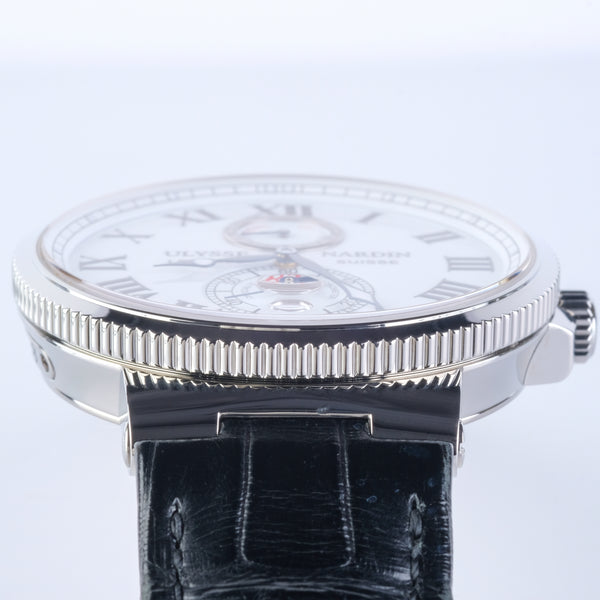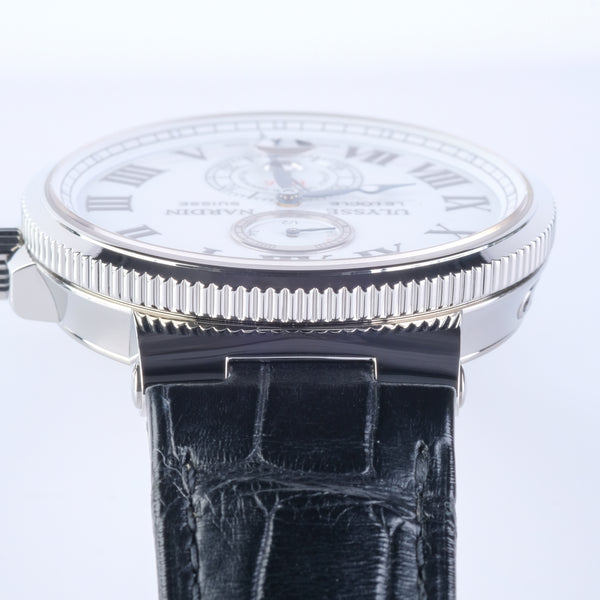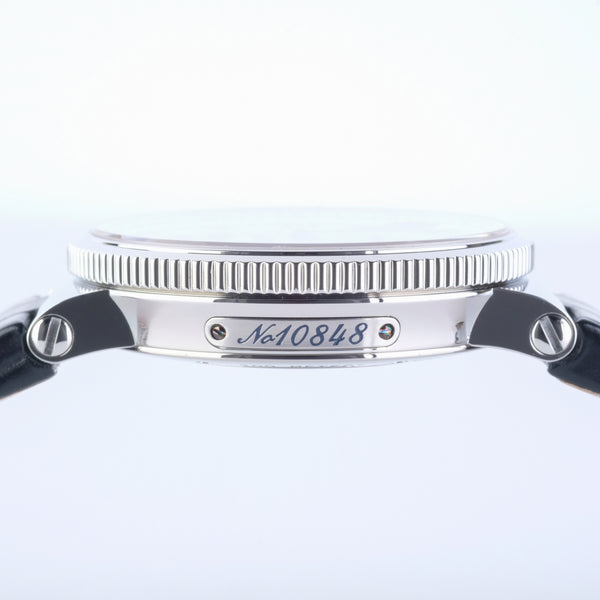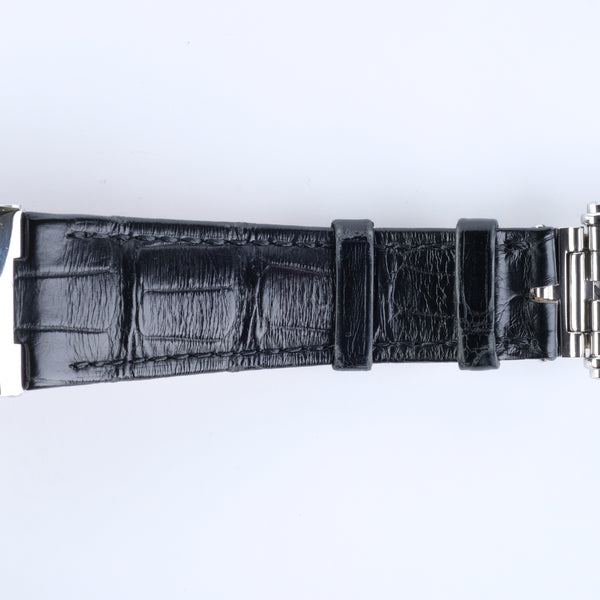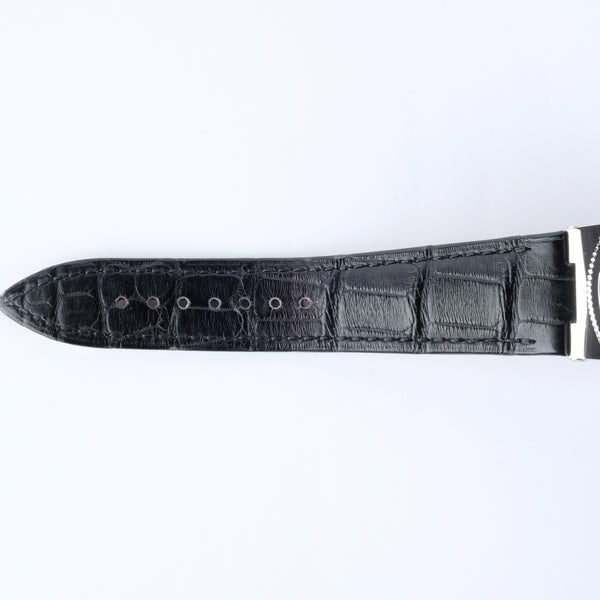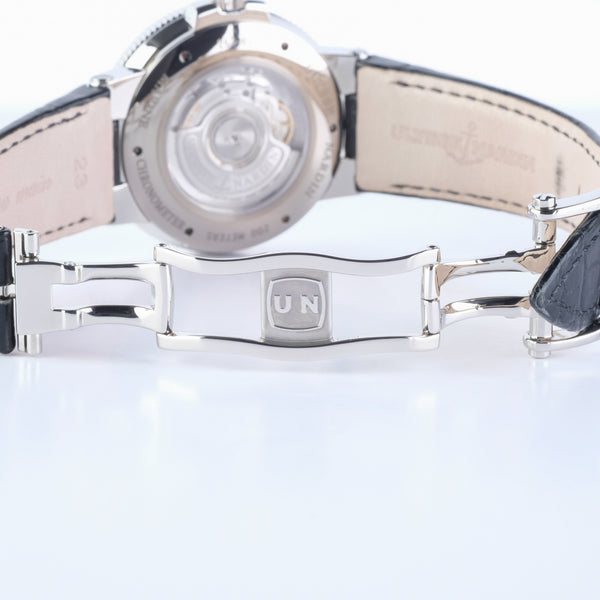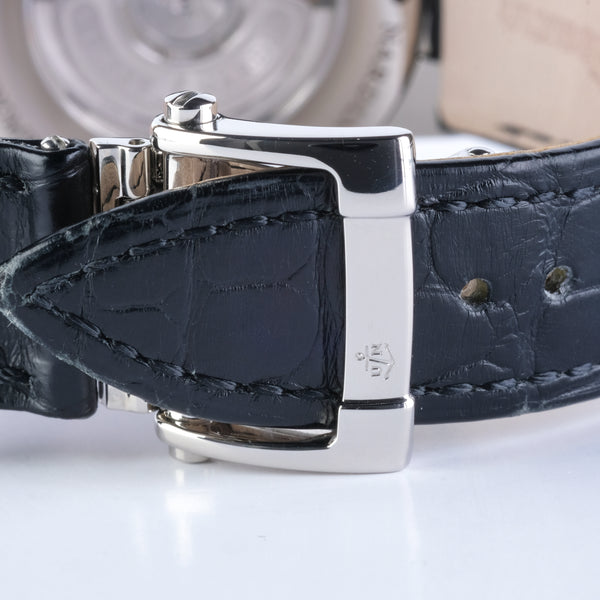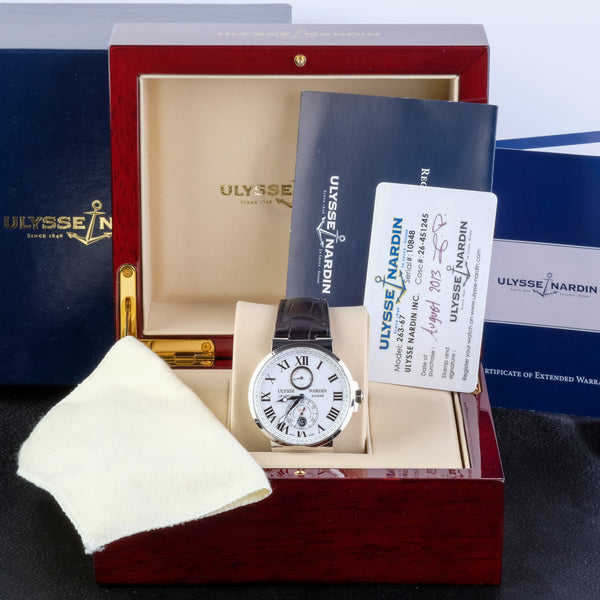 Looking for Something Like The Ulysse Nardin Maxi Marine Chronometer Ref 263-67?
Sign up for updates when we add pre-owned watches!
About the Watch:
Ulysse Nardin is known for producing some of the finest timepieces in the world, and the Maxi Marine Chronometer Ref 263-67 is no exception. With its 43 mm polished stainless steel case and white lacquered dial with gloss black Roman numerals, the Maxi Marine delivers a sporty yet elegant maritime design that is based on the brand's lengthy marine heritage.
The History:
Ulysse Nardin founded his company in 1846, at the age of 23. Following years of apprenticeship under master watchmakers in Switzerland, Ulysse set out on his own to produce high-precision marine chronometers to be used for commercial ships and navies throughout the world. In 1862, he was awarded the top prize for complicated watches and pocket chronometers at the International Exhibition in London. After Ulysse passed away in 1876, his son Paul-David took over the company and continued to expand its offerings as well as win several more prestigious awards all over the world for its precision timepieces.
The Watch:
The Ulysse Nardin Maxi Marine Chronometer Ref 263-67 features a 43mm polished stainless steel case, with a sapphire crystal exhibition case back. The white lacquered dial has two sub-dials, which represent the power reserve and a small seconds dial. A date window is located just above the 6 o'clock position, at the bottom of the small seconds' dial. The blued hour and minute hands are lumed at the tips. Powered by a Ulysse Nardin UN-26 COSC certified automatic movement, the Ref 263-67 has a 42-hour power reserve and a water resistance rating of 200 meters.
The Details:
This Ulysse Nardin Maxi Marine Chronometer Ref 263-67 is in very good condition and just received a full factory service in January 2022. The case shows minimal wear, as visible in the photographs. This set comes with double boxes and warranty cards. This timepiece is on the original Ulysse Nardin black crocodile leather strap, with stainless steel deployant clasp.
Close (esc)
Join the Club!
Be the first to know about new watches, incoming pre-owned finds, watch related content and more.
Age verification
By clicking enter you are verifying that you are old enough to consume alcohol.