Zodiac Super Sea Wolf Compression Ref Z09270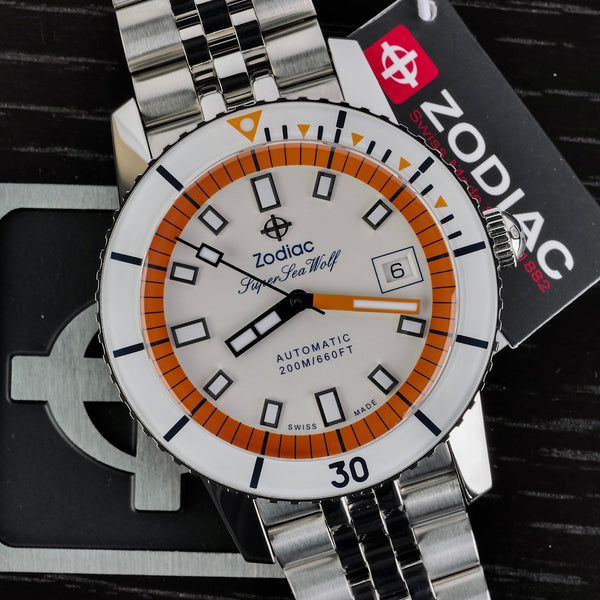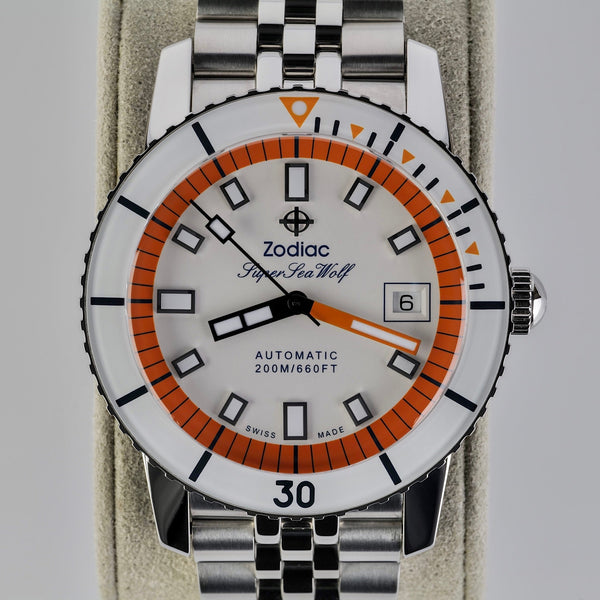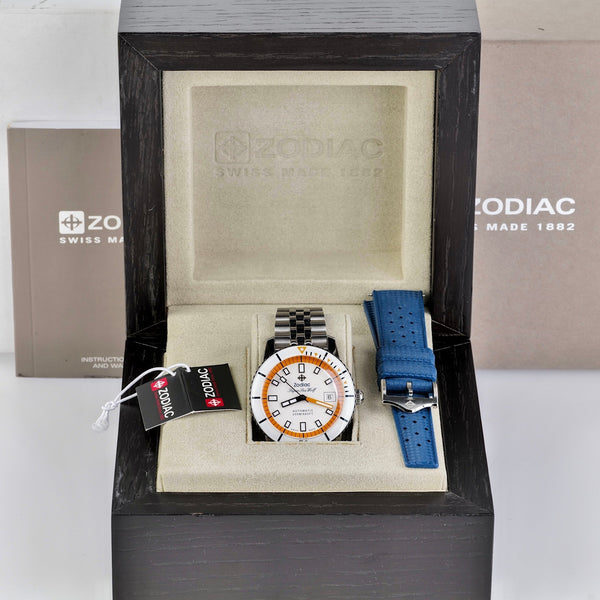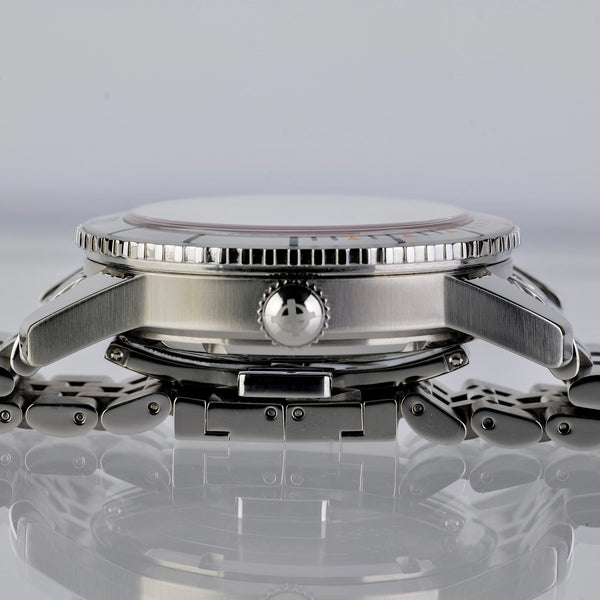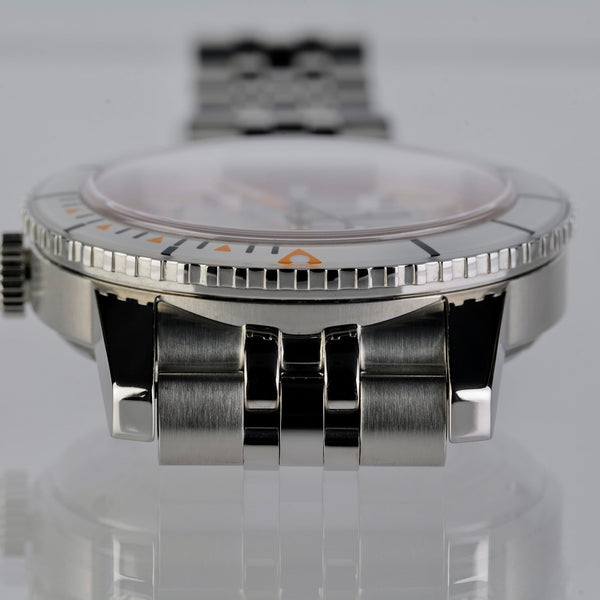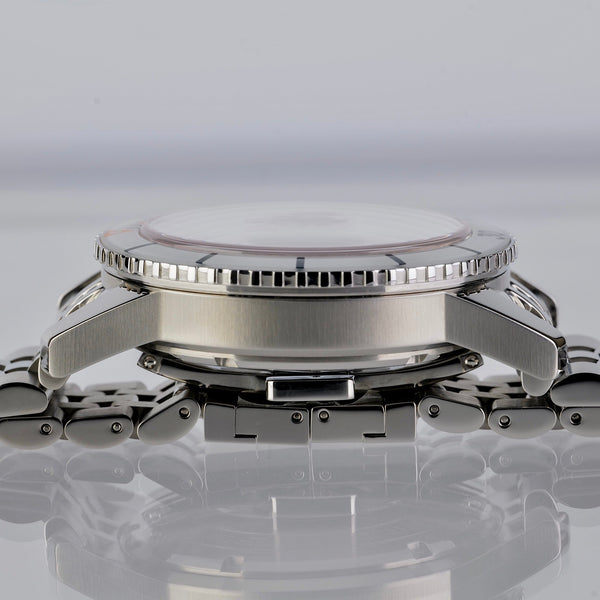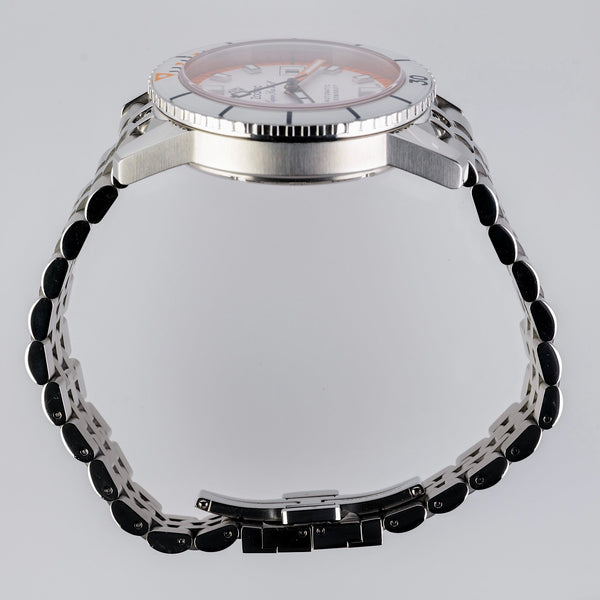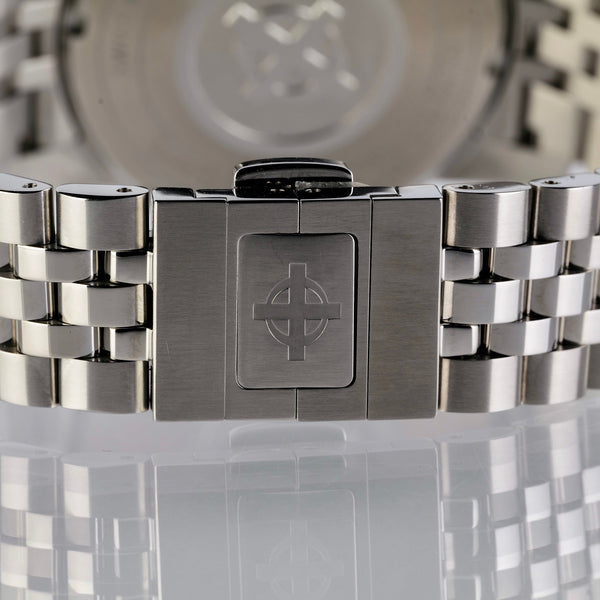 Looking for Something Like The Zodiac Super Sea Wolf Compression Ref Z09270?
Sign up for updates when we add pre-owned watches!
About This Watch:
Zodiac is known for its extraordinary dive watches, and the Super Sea Wolf Ref Z90270 is no exception.  With a design based on the original Sea Wolf released in 1953, the Super Sea Wolf features a bright color combination of orange and white on the dial and bezel and has been nicknamed the "Creamsicle." 

The History:   The Zodiac Watch Company was founded in 1882 in Le Locle, Switzerland, by Ariste Calame.  Ariste came from a long line of master watchmakers and set out to open his own workshop and focus on creating unique and dynamic timepieces built with the highest quality.  They began production in 1908 and in 1930, launched the first automatic sports watch with the Zodiac Autographic.  In 1953, Zodiac produced the innovative Sea Wolf, and later the Super Sea Wolf Dive watches, which were utilized by the U.S. Navy Seals in the 1970s.

The Watch:  The Super Sea Wolf Ref Z09270 features a 40mm stainless steel case with an ARC-coated sapphire crystal and a unidirectional rotating bezel with a white mineral crystal top ring with orange accents.  The dial is white with lumed hour markers, a date window at the  3 o'clock position, and orange accents throughout, including an orange outer ring and an orange-colored surrounding on the minute's hand.  Powered by Zodiac's in-house automatic movement, the STP 3-13, the Super Sea Wolf has a power reserve of approximately 44 hours and a water resistance rating of 200 meters.

The Details:  This Zodiac Super Sea Wolf comes on the Zodiac stainless steel bracelet.  The case and lugs show minimal wear, as visible in the photographs.  This timepiece includes the outer and inner boxes, the owner's manual with a certificate of warranty showing an original purchase date of January 2020, the serial number hangtag, and an additional Zodiac blue tropic-style rubber strap with stainless steel buckle.
Close (esc)
Join the Club!
Be the first to know about new watches, incoming pre-owned finds, watch related content and more.
Age verification
By clicking enter you are verifying that you are old enough to consume alcohol.